It has been more than a decade since we've seen Wildlife (short for Ninoy Aquino Parks And Wildlife) in Quezon City. I've had good memories of this place when I was in highschool where my classmates and I frequent the place for our school projects. We would meet there on weekends to practice for school plays or stage presentations. We actually went there more often than QC Memorial Circle since there were more trees in Widlife to shield us from the sun till the afternoon. Wildlife was also my husband and I's favorite park to go to back then. Since the entrance fee was only P15/person, it was perfect for dating couples like us who didn't have a budget to "tambay" in malls.
After so many years, we had the chance to revisit the place last weekend, this time with my eldest. It was unplanned but we got excited to show my daughter around as we reminisce how the place looked like in the past.
So how was it today? Generally, not much had changed when it comes to trees and vegetation. Actually, the place became greener and the plants had grown taller and thicker. But there were some notable additions to the place which people should know and be happy about.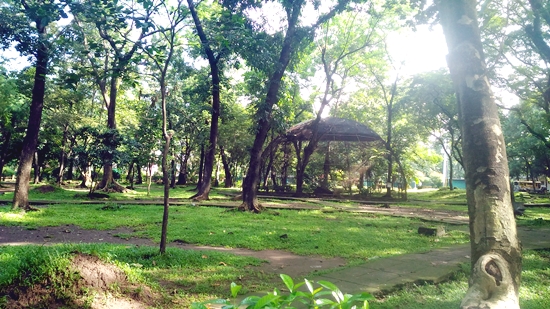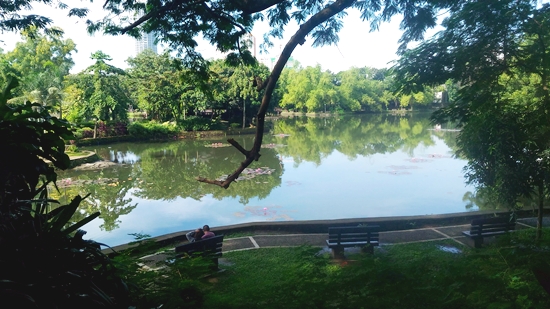 Picture Friendly Areas
Aside from the greeneries, there were some new installations over the lagoon for picture taking. The man-made lagoon is the clear standout here and my daughter was ecstatic to see one for the first time. There were water lilies with pink blooms. Although the lagoon is quite a little too green for me, it is still a sight to behold.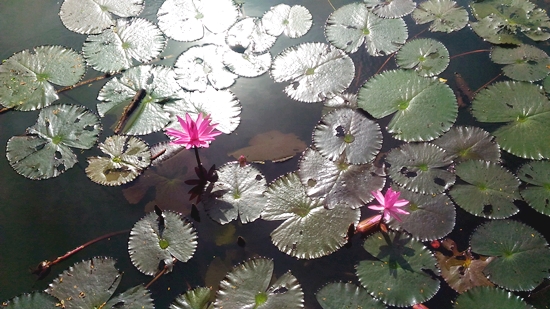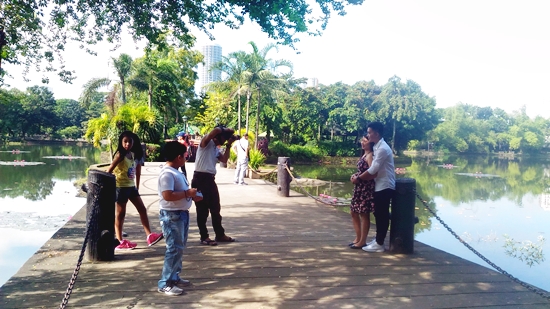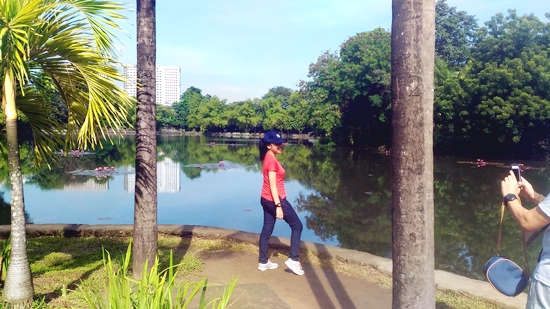 We've seen several people with cameras and tripods and some were wearing formal dresses and costumes. We were almost sure that they are going to have pre-nuptial photo sessions. An area within the park was also custom-made and repurposed for more picture-taking sessions.

More Animals
We were surprised a lot more animals now than before. The park became a home for more varieties of birds, specifically eagles and deers. It was our first time to see our national bird, the Philippine Eagle. It was a humongous bird and we saw how fierce-looking it was. The beak looked like it was made of iron, ready to tear flesh from its prey. Too bad the Philippine monkey eating eagle is now near extinction. We wondered if the bird had a mate inside the cage and wished there was because the bird looked sad.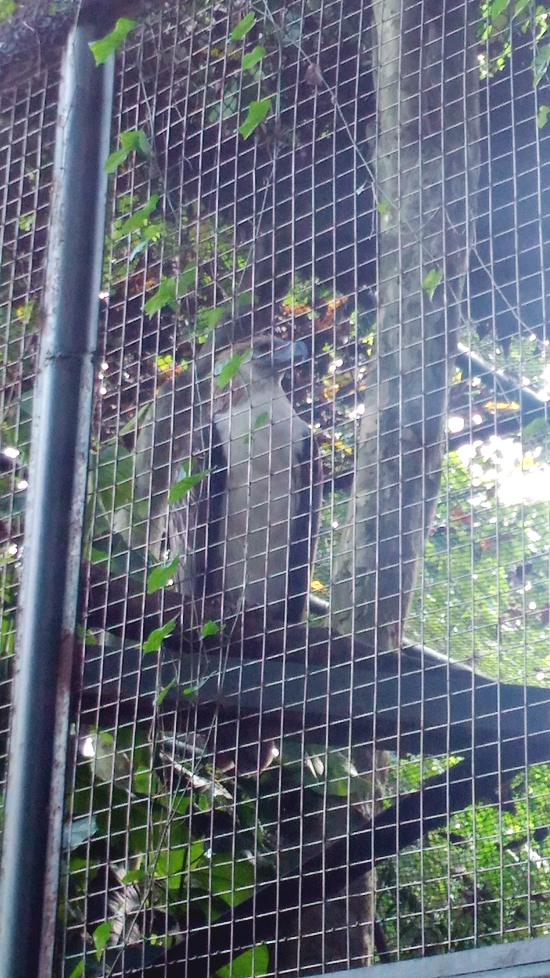 We've checked more animal cages inside the park and although I was quite sad that these animals were kept there, not roaming-free in a natural habitat, I just thought that it's what's needed for their species to survive. I just wonder why they were not given mates for reproduction, or maybe that's being controlled too. No matter what, for me, the people are still the main reasons why some animals need to be caged to be kept safe or preserved. Let's all be kind to them. Don't shoot them for money or food, or don't buy endangered species for pet.
Family Activities
Families are allowed to bring food and mats if you decide to stay for a while. There are small food stalls inside where you can buy snacks and drinks. There are no playgrounds here though and most of the areas are full of grass. The place is more perfect for some needed walking, or resting under the tree, or if you want to do some meditation.  More information about the park is available here.
Here's the map to the park. Entrance fee is P30/adult (they give discounts to students) and parking fee is P45. Don't forget to spray on insect-repellents. Enjoy!