I've just recently discovered the value of US frozen potatoes when it comes to nutrition, versatility, and accessibility. I've always been a consumer of US fresh potatoes as I use them in my main dishes at home, usually lunch and dinner. But US frozen potatoes free up a lot of my time in cooking without compromising the nutrients of fresh potatoes.
US frozen potatoes come in different variety and are easily available in leading supermarkets nationwide. Some of the cuts available are frozen half shells, wedges, slices, straight cuts, crinkle cuts, loop/curly or popularly known as twister fries, lattice/basket weave, tater tots and hash browns.
U.S. processors use state-of-the-art technology to meet high industry standards. The finished product is instantly quick-frozen to lock in the flavor and nutrients of fresh potatoes. To ensure food safety, every U.S. potato processor meets strict requirements of the United States Department of Agriculture (USDA) and the United States Food and Drug Administration (FDA). The quality of the final product is further assured by government standards. The United States is the only country in the world with mandatory USDA Grading Standards for frozen potatoes. These are the reasons why I am confident to use US frozen potatoes. I've learned all these here.
How nutritious are US frozen potatoes?
Just like US fresh potatoes, US frozen potatoes are excellent sources of vitamin C, potassium, vitamin B6, and they are fat, sodium and cholesterol free.
To make your day packed with energy and nutrition, I'm sharing here 5 simple dishes which includes US Potatoes (frozen and dehydrated).
Breakfast
US Potatoes Hash Brown Omelet
Ingredients :
2 bacon strips
2 cups frozen shredded US hash brown potatoes or chopped straight cut fries
1 bulb white onion, chopped
1 small sized green or red bell pepper, chopped
2 large eggs, lightly beaten
1/4 cup whole milk
Salt and pepper for seasoning
1 cup shredded cheddar cheese
How to cook:
Whisk the eggs with salt and pepper then set aside.
In a large non-stick frying pan, cook bacon until crisp, drain and then crumble to pieces. Set aside.
Next, fry the potatoes, onion and bell pepper using the bacon drippings.
When potatoes are already lightly browned, set aside on a separate bowl.
In the same pan, pour the egg mixture and fry.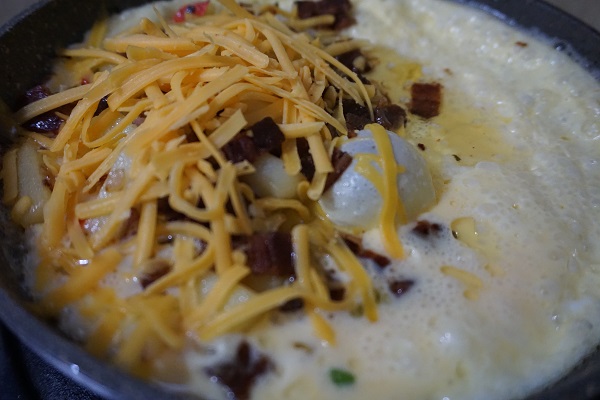 When the eggs are set, pour the potato mixture, then bacon and cheddar and then fold half of the omelet over filling. Invert omelet onto a plate to serve.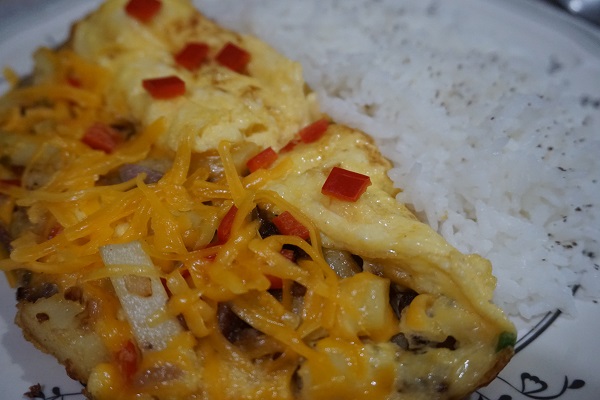 For the stores which carry US potatoes:
Frozen potatoes
Cherry Foodarama
S&R
SM Supermarkets
Rustan's
Robinson's
Dehydrated potatoes
All About Baking
The Baker's Company
Best Value Factory Outlet
Gourdo's
S&R
Fresh Potatoes
Rustan's
SM
Robinsons
Get more information about potato nutrition, recipes, upcoming events, and general potato facts from Potatoes USA – Philippines Facebook Page here.