Ingredients:
1 ½ US Potato Flakes
3 tbsp. warm water
¼ cup cold fresh milk
3-5 tsp. ranch dressing or mayonnaise
1 stalk of romaine lettuce
salt for seasoning
1 boiled egg sliced
How to make:
Prepare the mashed potato by mixing the US Potato flakes with water.
Microwave in medium high for 30-seconds
Add fresh milk and add more for desired thickness of mashed potato
Add ranch dressing or mayonnaise seasoned with salt (and/or white pepper)
Top over fresh romaine lettuce
Add sliced boiled egg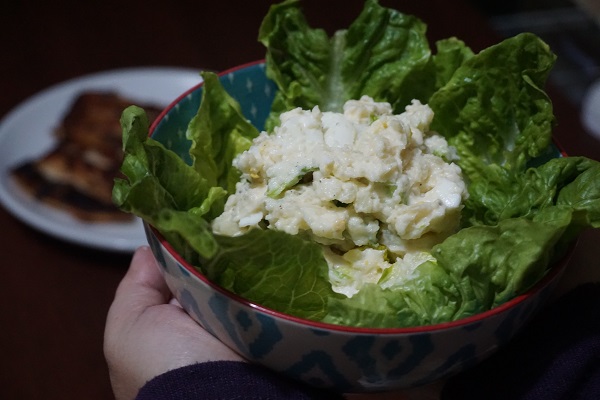 Perfect for snack or side dish any time of the day.
For the stores which carry US potatoes:
Frozen potatoes
Cherry Foodarama
S&R
SM Supermarkets
Rustan's
Robinson's
Dehydrated potatoes
All About Baking
The Baker's Company
Best Value Factory Outlet
Gourdo's
S&R
Fresh Potatoes
Rustan's
SM
Robinsons
Get more information about potato nutrition, recipes, upcoming events, and general potato facts from Potatoes USA – Philippines Facebook Page here.