We've spent Halloween this year in a charitable way and it was fun! The four of us joined Sofitel Philippine Plaza Hotel's Goblin Run, a charity fun run with street children from Villanie Foundation as the main beneficiaries. Sofitel was truly commendable as they combined all aspects of a perfect event : the Halloween fun, the healthy aspect of running, the chance to help the community, and the chance to try Sofitel's magnificent food and accommodation – all in one. Amazing, right?
We checked in early that Sunday and Sofitel's lobby was peaceful, with only a couple of people walking here and there. It was nice, we thought, considering it was a Sunday. But in a few hours, we realized that we were just really early for 11AM. In a matter of minutes, the lobby was full of guests who were checking out.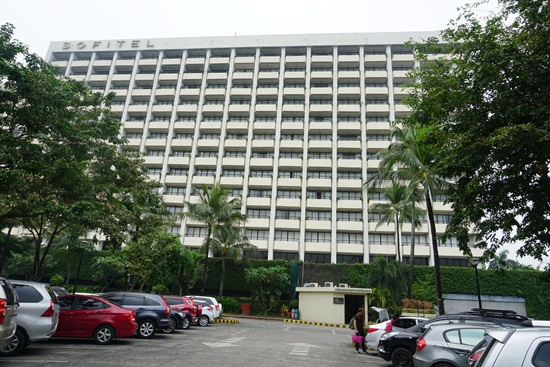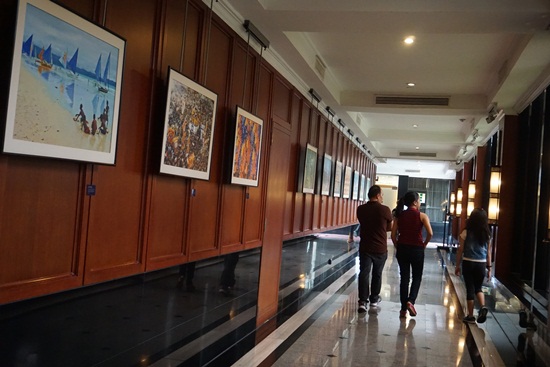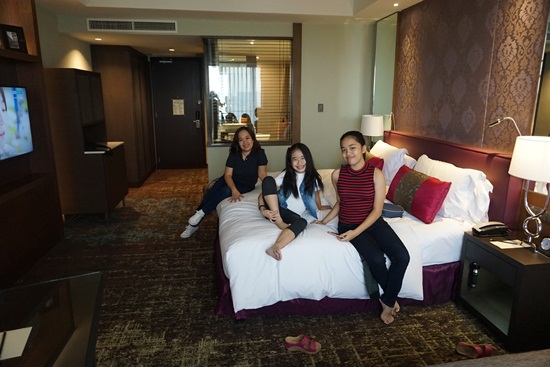 It was a great decision for us to try our luck to check in earlier than usual.  We had more time to enjoy our room which, to our luck, was an upgrade of what we actually purchased. We were given the Luxury Room for the price of the Superior Room. We paid P8,800 for Sofitel's Goblin Run package which included the Room, Buffet Breakfast for the 4 of us, and the Race Kits. It was a steal since Sofitel's rooms starts with P8,000 not including breakfast.
We went down to register and see the Goblin Mansion by 4PM. It was a huge tent filled with kids and their parents, with Halloween trimmings, balloons, mascots, and booths. A couple of sponsors gave freebies including Nido Milk and Manila Bulletin. We saw a cake decorating booth but we've spent most of our time in the face-painting booth. Sayang, only the kids were allowed to have their face painted. I was rooting for a cat-woman face paint that time.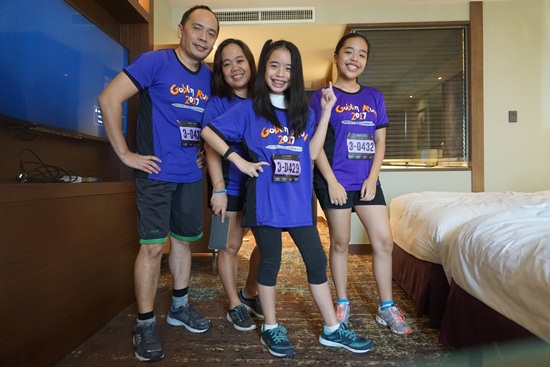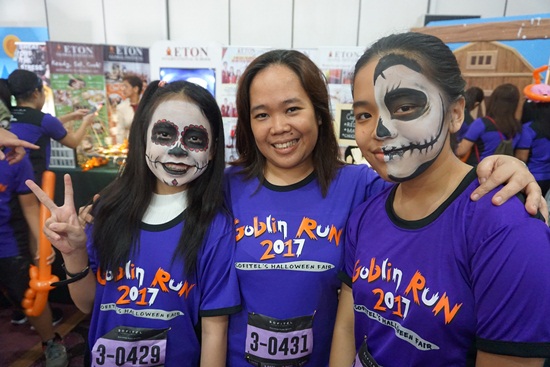 Watch the short video clip of the #GoblinRun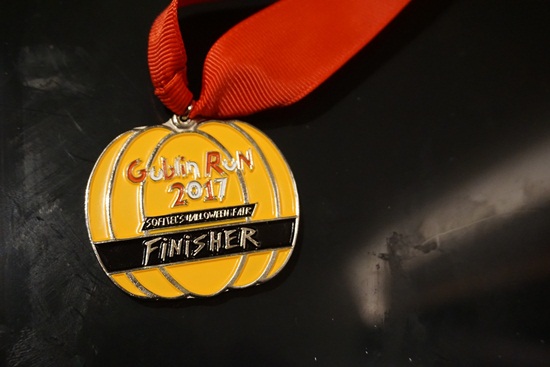 Then Goblin Run started with 5 km runners. We chose the 3km run because I don't want us to be fully spent out after the event. We had some warm ups before running and the fun really started when the foam cannon blasted bubble foams to the runners. We got a little bit wet but the little kids loved it. We got some memorable shots and my kids' smiles were priceless. Actually, dun palang, seeing my kids enjoying the activity, with us, sulit na ang bayad.
The 3km run was not that short pala when you don't really run often. We reached World Trade Center in the opposite side and that was only half of it. Fortunately, it was over before I lost breath and another cannon foam blast waited for us. Then we got our fun run finisher medals. The Goblin Run medals were so cute for souvenirs and all of us got loot bags filled with snacks and yoghurt drinks. We did not wait for the program to finish because we were all excited to go to our room, get a good, hot shower, eat dinner and enjoy the huge LED TV.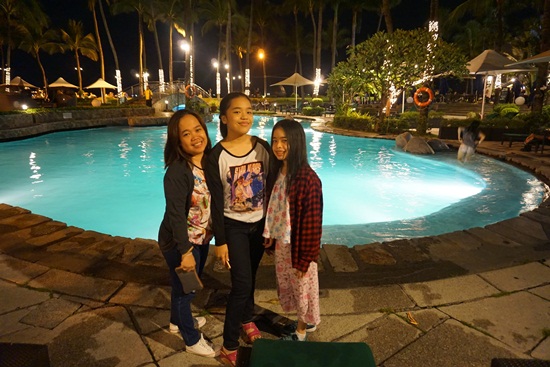 I ordered Chowking food to be delivered and my husband had to get the food from the rider in the guard's area. We had some Halo-halo for dessert and by 9PM, we went out to see how Sofitel's pool area looks like in the evening.
The pool area in the evening was beautiful. The lights were bright and although it was a little bit humid that night, the wind coming from the sea felt great. I thought the sea will smell salty like in beaches but it didn't. For a few  minutes, we strolled in the park and played in the mini playground. It was a calming experience for the four of us.
Back to our room, we had some small chat before sleeping, and I was able to work for 2 more hours before going to bed. Sofitel's free wifi signal was strong we didn't have any problem connecting.
Husband and I woke up early as usual, around 5AM, and saw how the peaceful streets of Manila started becoming busy as the morning progressed. The terrace allowed us a 180 degree view of the city including the Mall of Asia part, and the sea on the right side of the building. We loved our room and our view and if ever we will be coming back, we noted this room, room 916. It was also perfect since down below was the parking area where we could check our car from time to time.
Breakfast buffet time at Sofitel's Spiral was the best. Think of something good and mouth-watering for breakfast and they have it. And they serve non-breakfast international dishes as well. There were all sorts of Asian, English and European breakfast dishes. There were fresh fruits, freshly-squeezed fruit juices, pancakes, nuts, breads and all kinds of cheese, yogurt, oatmeal, bacon, sausages, ice cream, and the list is endless.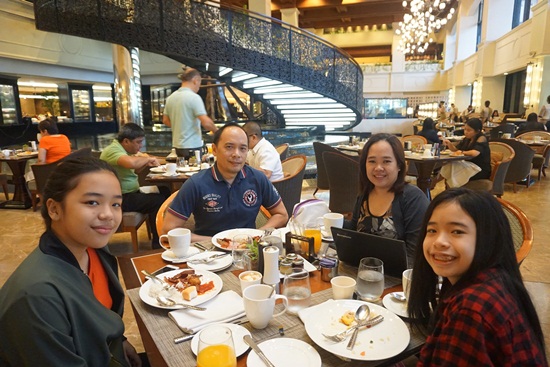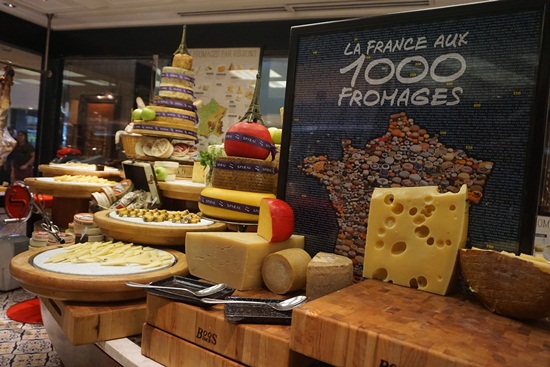 After breakfast, we went back to the pool area for more picture taking. My eldest and I also tried the pool. The water was quite cold that day so we couldn't stay for long. I can imagine the place to be perfect on summer, when the weather will be hot. What I like in their pool area is that they have so many lounge chairs to sit on and put your things unlike in other hotels where the couches are so limited.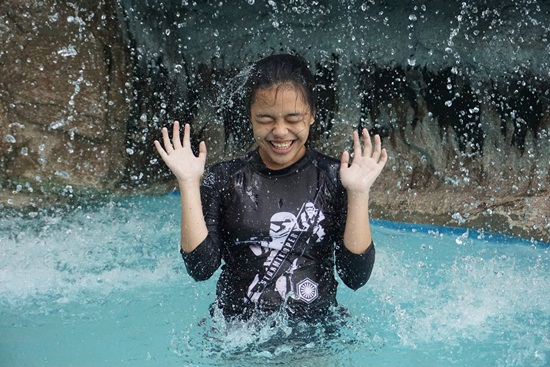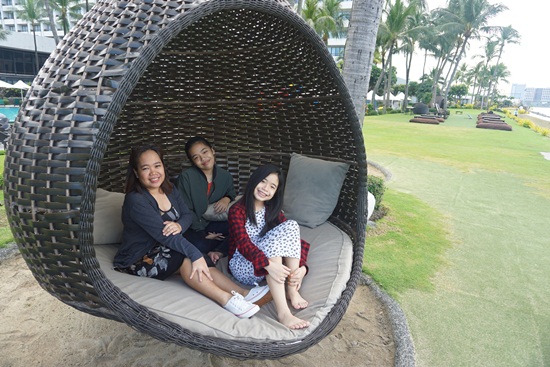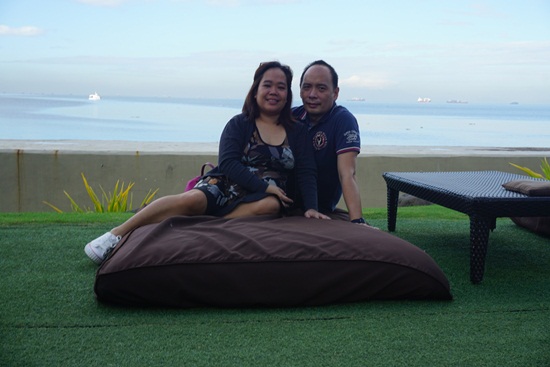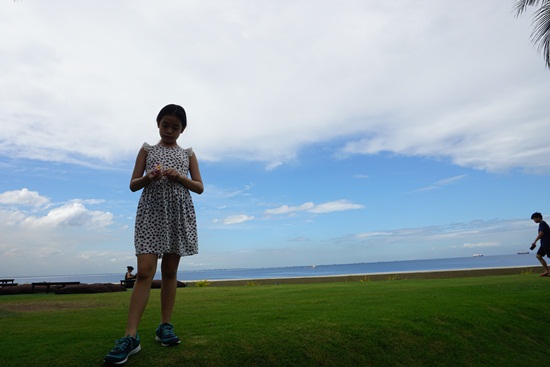 Alas, our staycation at Sofitel Philippine Plaza was short but definitely sweet. Looking forward to see more of this hotel in the future, their activities and their sumptuous buffet, maybe next time their lunch or dinner serving.