In our family, nothing can beat Filipino dishes. We can try any other type of food, indulge in them, but at the end of the day, we will still go for our native tastes.
Last week, we were finally able to dine in for lunch at Sarsa Kitchen in UP Town Center. It's usually jam-packed on Sundays but it was a Saturday and we were there a little bit earlier, 11AM. The place was peaceful that day, with only a family and a couple dining in and we easily saw our spot.
The chairs and tables were not too close to each other and the seats are comfortable. The lighting is a bit dark for me but a bit expected since this is a resto / bar.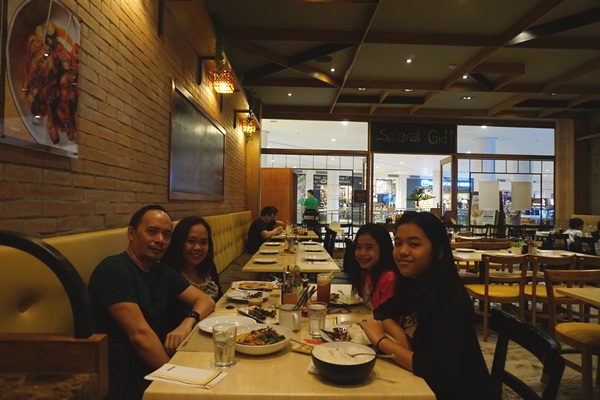 Unless there's a special occasion, we only order max 3 dishes for the 4 of us when we dine in. We ordered Kare-kare (a must), Isaw (pork intestine), and Inasal (chicken wings), and for drinks 2 brewed Iced Tea.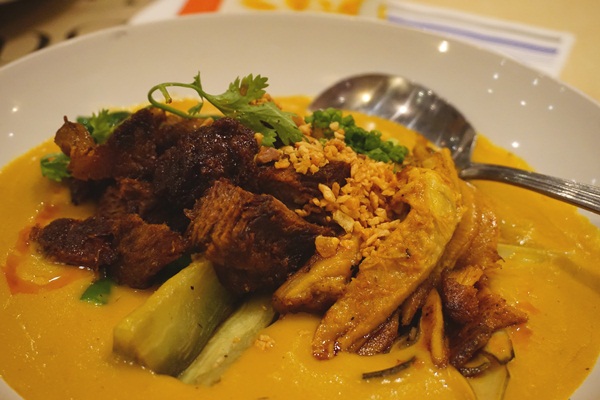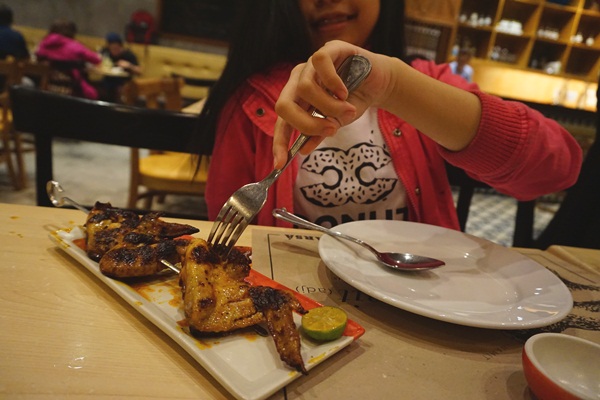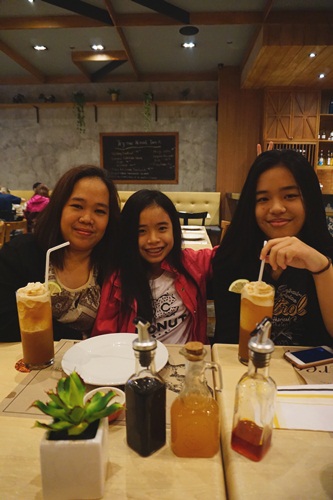 Food was served hot and fast and we enjoyed every dish. The kids loved their chicken wings, while hubby and I enjoyed the kare-kare and isaw. Kare-kare is so tasty, sauce not too thick nor soupy, and the tripe was soft to the bite. The meat though were not that tender but it was alright since we were after the vegetables, the tripe and the sauce. That's why on other restaurants we usually order vegetable kare-kare because we are not heavy meat eaters.
You should try the isaw. Though I enjoyed it more than my husband who preferred the more meaty kind of isaw, I liked Sarsa's isaw because the intestines were crunchy, salty but perfect for my taste because I dip them in vinegar and garlic, and there was only a hint of bitterness usual for intestines.
Total bill was P1,100 for the 3 dishes, 4 cups of rice and 2 brewed ice tea. Not bad at all and so looking forward to eat in Sarsa again. They have a lot of dishes worth trying and you can check them from Zomato.
Read more of my food journey here (more food reviews and cooking/baking recipes).