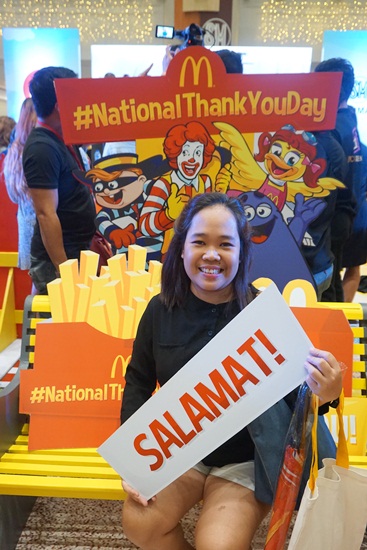 November is the month of Thank You's as we thank McDonald's with the numerous happy memories we had in their branches, for the great food especially French Fries and chicken (my daughter's favorite fast food take-away). Sometimes I wish my kids are still toddlers so we can still have parties in McDo. Now, I just make do by buying Happy Meals from time to time.
This month also, SM Supermalls partners with McDonald's to bring the SM McDonald's Caravan in select malls, and the National Thank You Day celebration. On the weekends of November, kids and their families can have fun with the exciting array of activities and games in participating SM malls. Mall goers can enjoy booths like Slide N' Climb, Card Making Central, and Hugs N' Kisses among others. Customers can also sign up for McDonald's Stripes Run, avail discounts in booking McCelebrations, and get amazing deals at the Toy Bazaar.
The #NationalThankYouDay McDonald's Caravan will tour at SM Southmall and SM Mall of Asia on November 18 to 19; and it will culminate at the SM National Thank You Family Fun Day at SM Mall of Asia on November 26.
As a delightful treat, all McDonald's stores located in 47 SM malls nationwide will give a free Sundae Cone for every purchase of a Happy Meal from 3 p.m. to 6 p.m. on November 23 to 26 – a simple way to say thank you to customers in celebration of SM and McDonald's National Thank You Day.
Aside from these exclusive McDonald's treats, SM shoppers' Thanksgiving experience will be made more meaningful with "Pinoy Thanksgiving at SM" feasts from November 20 to 26, Thanksgiving Parade from November 24 to 26 and a special Mass on #NationalThankYouDay on November 23 at select SM malls nationwide.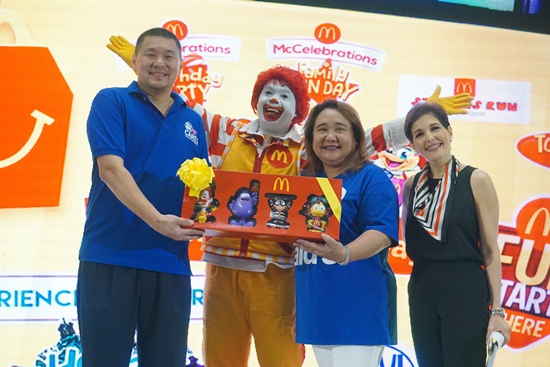 McDonald's serves close to 68 million customers' everyday in over 199 countries across the globe. As the number one quick-service restaurant in the world, McDonald's has more than 33,000 restaurants worldwide, with over 550 branches in Philippines – several of which have found a home at SM Supermalls, the 'Home of Global Brands."
As part of SM's month-long Thanksgiving Day festivities, the partnership is set indulge customer with treats and fun events for the families to spend time and create special moments together.