Del Monte Kitchenomics has been teaching Filipino tv viewers about cooking for many years through their 5-minute tv episodes. I'm sad that I am not able to watch their new episodes because I have so little time at home and watching tv is already a luxury. But Del Monte continues to find ways to reach people and so they bring this good news to everyone. Del Monte Kitchenomics is now online and accessible 24/7 ! It's a vibrant website, very easy to navigate and fully-packed with recipes and articles for home cooks and newbies. The best news for me is that if you register to lifegetsbetter.ph, you can already watch previous and new episodes of Del Monte Kitchenomics ! Isn't that great?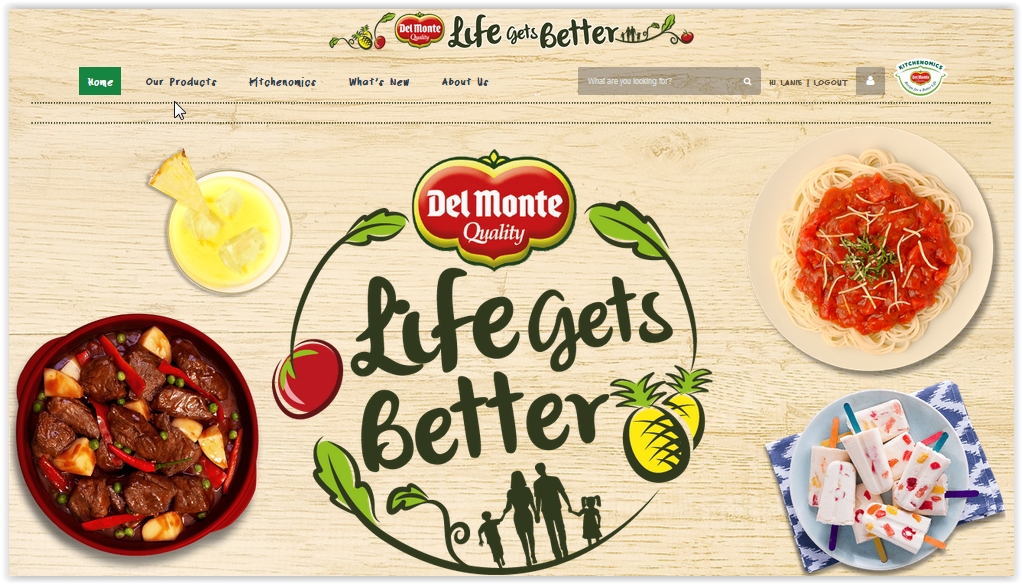 Just this week, I was invited to the launch of the website held at GMA Network's building and had the chance to see the host of Del Monte Kitchenomics Carla Abellana and Chef Jackie Ang-Po.  The duo gave us a glimpse of the website and played the Make-a-Meal-Plan-for-2-days game with some of the media attendees. Carla and Chef Jackie feel comfortable working with each other and I could see how they enjoy their team-up. They are very good ambassadors of Del Monte Kitchenomics because Chef Jackie is a homemaker herself and has a daughter while Carla is still single and cooks for Tom Rodriguez who I found out is her current boyfriend.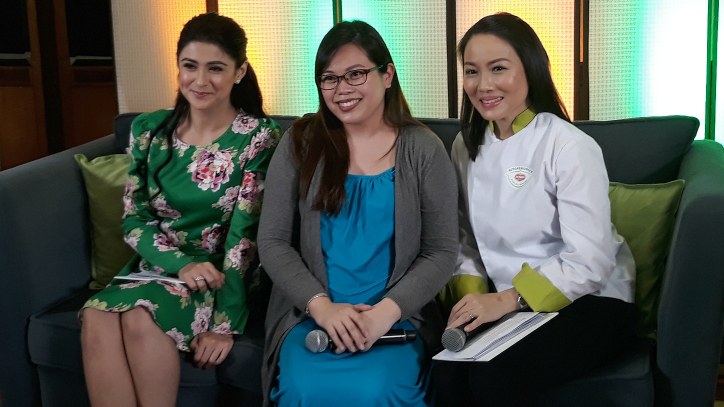 In the short program, Carla and Chef Jackie talked about how fun it is to be an online member of Del Monte Kitchenomics website. Aside from being able to watch the cooking show, members will also be able to do all these:
Get access to the Meal Planner and be able to easily plan your daily menu. I love this feature! When you cook at home 3 times a day, I often find myself running out of ideas on what to cook. Minsan, paulit-ulit nalang ang niluluto ko! The meal planner doesn't just give you ideas on what to cook, but you will also have the recipe. What's even better is from the menu that you planned, the website will automatically create your shopping list. Oh diba, magsa shopping ka nalang? You can print it or email it to yourself and then maybe incorporate it with your Google Calendar or send it to your husband or helper if they are the ones doing the shopping.  Ang techie!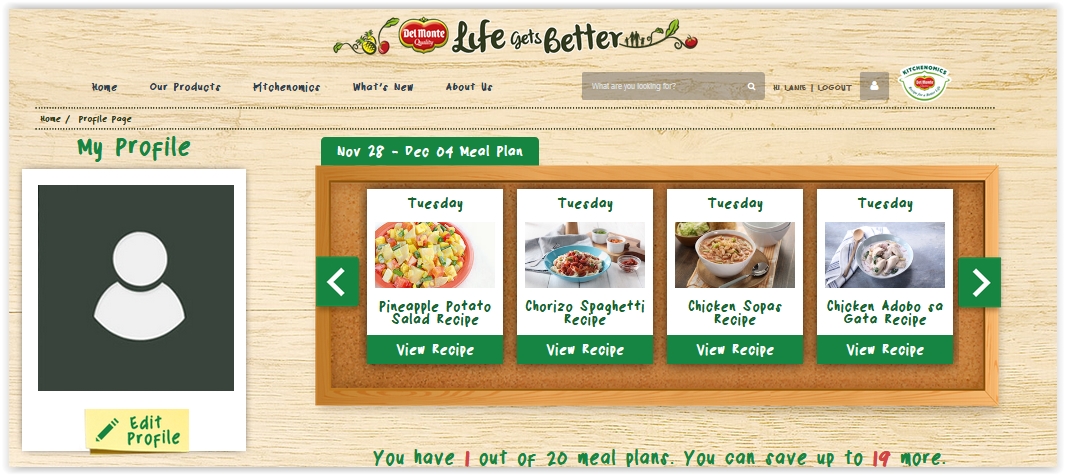 Get alerts for Del Monte's newest promos and campaigns. So looking forward to their freebies and maybe online contests!
Save your favorite recipes – no need to print or bookmark recipes from the website. You can access all of the recipes you'd like to try from your profile.
Be a better cook in Kitchen College – learn all about how to make your food fresh, proper measuring when cooking to cooking tools and kitchen safety, the Kitchen College will better equip us in cooking clean and healthy dishes for our families.
Things will be more exciting in the future as Del Monte also promises to add more features in the website such as shopping cart and calorie counters. What more can we ask for? Click here to register to LifeGetsBetter.ph
After registration, don't forget to follow Del Monte in their Facebook Page which is also regularly updated with Del Monte news and promos.