Ever since we got married, my husband and I opt to surround ourselves with at least several potted plants where we live. We just need to have plants to surround us and luckily, my husband has a green thumb and he is diligent enough to take care of our plants. We've always believed that plants give us something more than oxygen.
To nurture a garden is to feed not just the body, but the soul.
— Alfred Austin
Just recently, I was invited to the top-off ceremony of the third building of Larossa. Larossa is the premiere project of Primehomes, a relatively new name in the field of residential development but prides itself of having seasoned partners: Visionarch, one of the country's top architectural firms in the country, has worked to build homes for Ayala Land and SM; and, Design Coordinates Incorporated (DCI), the leading domestic company in Construction Project Management, which has been contracted by top developers like SM, Filinvest and Vistaland . Through Larossa, Primehomes hopes to attain its thrust of   building a green environment and bigger living spaces for Filipino families.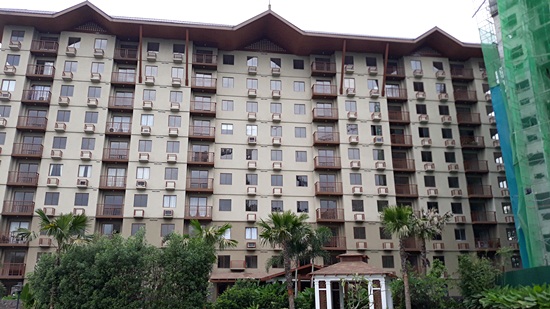 With the top off, Primehomes is also proud to announce the launch of the second phase of Larossa's development. What makes the kick-off of the second phase very momentous is that a retail strip will be built and opened in the area which will readily serve both Larossa residents and neighboring areas.  And, true to its promise of being a botanical community, the complex will house shops and restaurants that are aligned to green living. The second wave of development will also see the opening of Larossa's main access gate and the clubhouse for residential use.
More than that, prospective buyers will have more variety in terms of unit types to choose from – the two and three bedrooms and the penthouse.
The second of a total of five phases, which marks the completion of 25% of the total Larossa project, will be fully accomplished in 2019.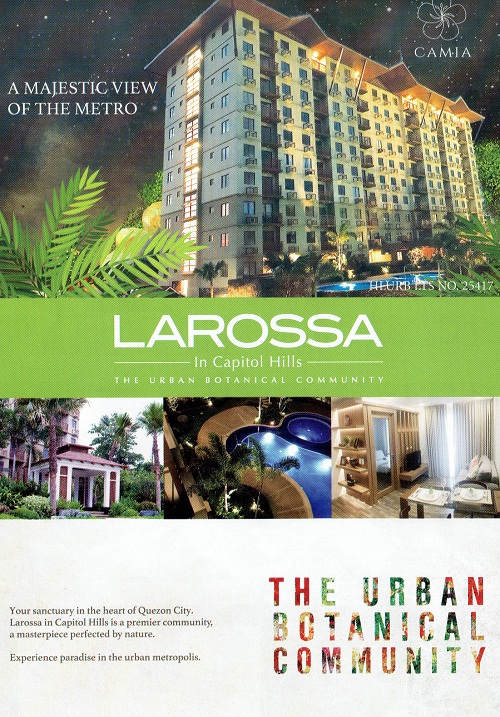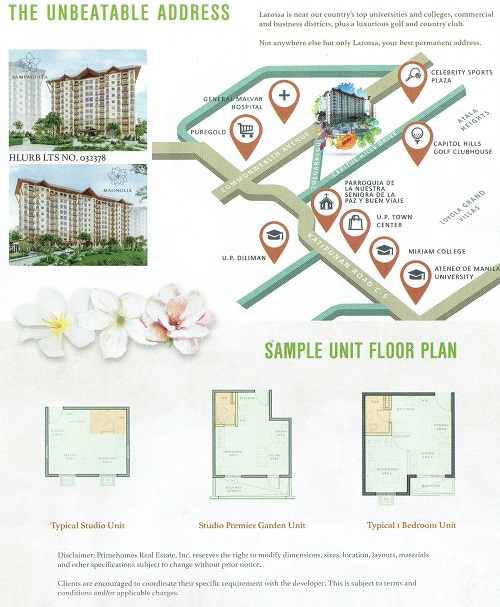 Contact Info:
Larossa in Capitol Hills,
Zuzuareggi Street Corner Capitol Hills Drive,
Barangay Matandang Balara,
QC, Metro Manila
www.larossa.com.ph
(632)921-222
(0917)1110007 , (0998) 5975274
sales@primehomes.com.ph
@larossacapitolhillsofficial