Have you tried avocado on toasts? I'm an avocado lover but I only eat it sweet, like an avocado smoothie or avocado cake. But I found out it tastes lovely also as a toast topper. I only see these kinds of toasts in parties as canapes or what they call hors d'oeuvre (pronounced as "ordurv"), as appetizers. But who can stop me from enjoying it at home?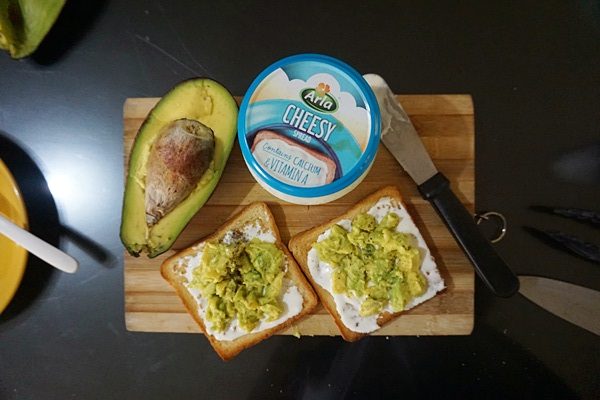 So I tried this recipe using ingredients I can find inside my ref.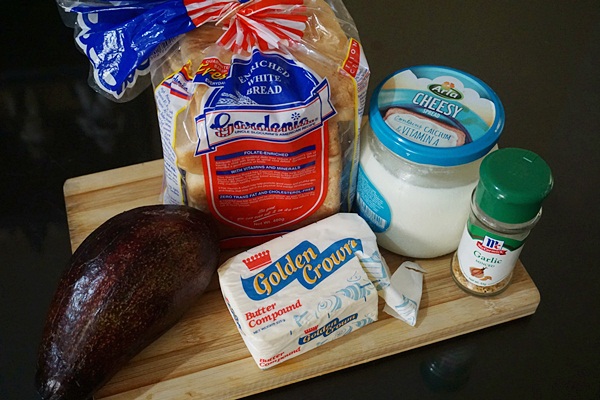 Ingredients :
1/2 ripe avocado
2 tasty bread
1/2 clove garlic – you can use freshly pressed or McCormick minced garlic like the one I used here
2-3 tbsp soft butter for spreading
2-3 tbsp Arla cheesy spread
salt and pepper
You can adjust the quantity of your ingredients as you desire depending on the number of toasted breads you'd like to make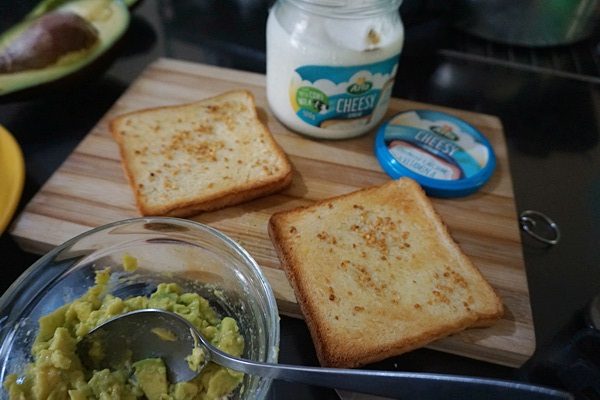 Pre-heat your oven for 3-5 minutes 370F.
Combine soft butter with garlic
Season with salt
Spread garlic and butter mixture over bread
Bake the bread until brown or toasted
While baking, mash the avocado and season it
Get the toasted bread, spread Arla over it and top it with mashed avocado.
Sprinkle with salt and pepper. Serve hot and crunchy.
You will love the tasty combination of texture (crunchy and soft) and the buttery and garlicky taste of bread with the creamy taste of mashed avocado and Arla.
Your avocado tastes will be perfect to enjoy for breakfast or for snack. Or if you have parties, make bite size pieces and serve it as appetizer.
For more easy dishes and snacks you can do at home, click here.