This is the time in my life when I am enjoying cosmetics more than ever and I think I'm lucky becausethis is the generation of skincare products and make-up, when one can enjoy all kinds of colors, all types, in all their glory and nationality (Korean, Brazilian, French, European etcetera). There are expensive beauty products but there are also lots of affordable ones we can choose from. More than that, locally made cosmetics are in boom too. One of those is Hello Gorgeous!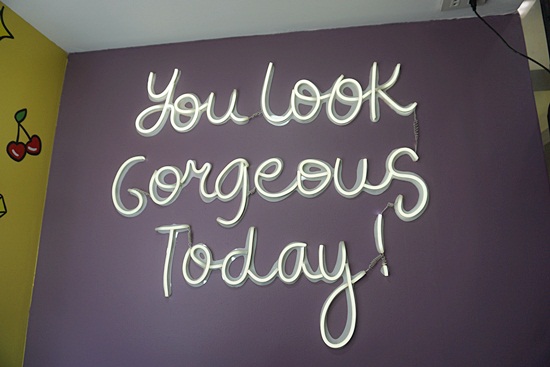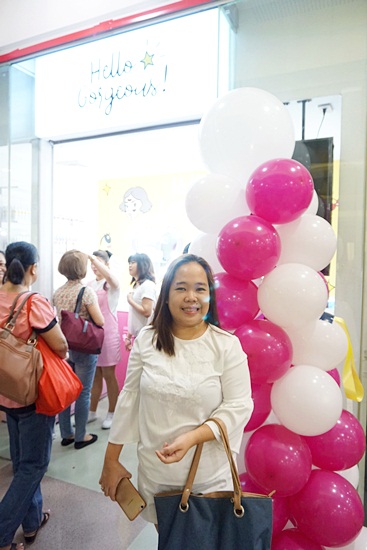 I thought Hello Gorgeous was a very witty name for a cosmetics brand and it works because the products I tried really deliver. I got some products from their store when they opened in SM North and I've tested everything before I wrote this blog. I've enjoyed most of it but what's nice is that since all these products were made of natural ingredients, I let my young daughters use them.
I've got a chance to talk with Tina, a co-owner of the shop, and she said that Hello Gorgeous started through bazaars and pop-up shops. It's an inspiring story of success which started from small to something big as they have so many branches in different malls nationwide.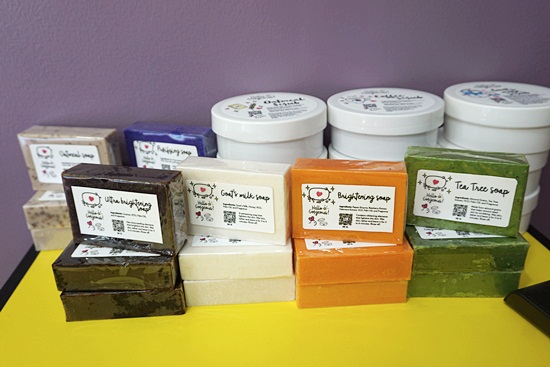 Silky Foaming Face Wash – the brush applicator makes this face wash more appealing lalo na sa youngest ko na medyo playful pa. But I tried it myself and I actually enjoyed the soft brush. The applicator extracts and makes the liquid bubbly so when you apply it, you already have soapy bubbles on your face. The soft rubber brush also works like a massaging tool.  Ingredients include papaine enzyme, carrot extract, tea tree oil and mandarin essential oil. After washing my face, it felt clean and looks clear, and smells clean. Medyo parang nagta-tighten din yung skin ko.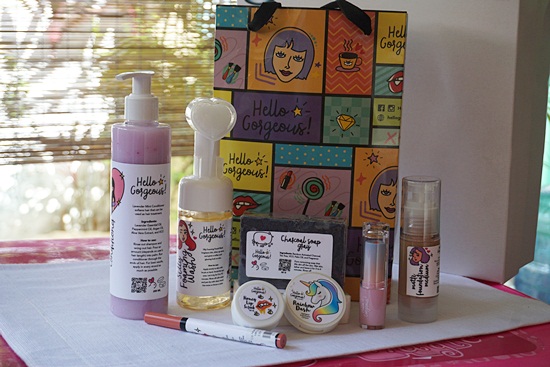 Charcoal Soap and Goat's Milk Soap – I've only used the Charcoal soap for now and I'll use the goat's milk soap after. For the charcoal soap, it wasn't as black as I've expected, and it smells like Perla if you know that soap, but more subtle.  I like Perla though I don't use it since I machine wash our clothes. Meron pa bang Perla? Hello Gorgeous Charcoal soap has grainy texture when you use it which I think enables it to cleanse the skin. Charcoal is known to be an effective cleanser so I have high hopes that it will be able to clarify my skin specially on the back.
Honey Lip Scrub – I've got two of these since it was on Buy 1 Take 1 promo and I'm glad I did. It's an effective lip exfoliant and lip moisturizer in one. What I do is I scrub a bit on my lips before I put on lipstick and the lipstick glides smoothly and colors evenly.
Rainbow Dash Highlighter & Eyeshadow Compact – A very colorful eyeshadow compact where I get several colors in one. The powders are sparkly and bright when applied on the eyes and I love every color. I use this every time I go out because it gives that instant shimmer that I like.
Matte Foundation – This liquid foundation is very economical to use. I only use a few drops and it immediately flatten my skin. It's so light on the skin that I'm confident that my youngest uses it to hide her pimples.
Lavender Mint Conditioner – It's a mild conditioner in lavander color and has mild mint effect too. I've expected some lavander scent but it's not scented.
Lipmarker – It's like a pen highlighter on the lip. It's easy to use as a lipliner and much smoother too. You can also use it fully on the lips like a lipstick.
Match Your Mood Lip Gel – This is my favorite of all. It's like a smooth gel over my lips and smells so nice. It's transparent when you look at it but changes your lip color from pale to dark pink shade.
For the prices of these, you can check Hello Gorgeous website and you can order products there and have them shipped to you. Let's support this locally-made brand and give it a chance to show how ingenious Filipinas can be even in the beauty market.