It was our first time to dine in at Dekada and we are glad we enjoyed our time. After all, it was a special day for us because it was our two daughters' recognition day. After a year of hardwork in school, doing projects, assignments, attending meetings, studying for quiz bees and contests, the school year is over and our girls ended it with flying colors, as they say.
Dekada in FT is located inconspicuously. It's within Wellworth Department store and you will hardly notice it unless you decide to go to the most inner portions of the store.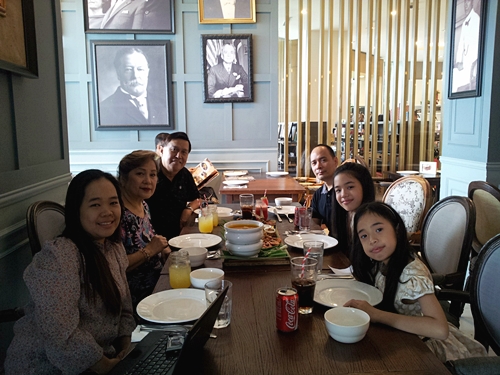 Upon entering the restaurant, you'll see a modest space filled with big tables and chairs. We love restaurants like this where you have ample arm space between each other. The tables and chair are made of wood, typical of Filipino themed restaurants, but the cushions are soft and Lola liked that they have throw pillows to support her back.
Upon looking at the menu, there's quite a number of Filipino dishes we love, like dinuguan,   adobo and karekare. But we opted for their package meal which they called "Magtagumpay" meal. They have several package meals but this one was the most expensive because of the boneless crispy pata, which is the real reason why we ate here. It costs P2,199 good for 4-6 persons.  It consists of (as I remember: fried rice, boneless bangus, chicken inasal, crispy pata, steamed prawns, and kare-kare. ) These were all arranged on a huge banana leaf like in a boodle meal.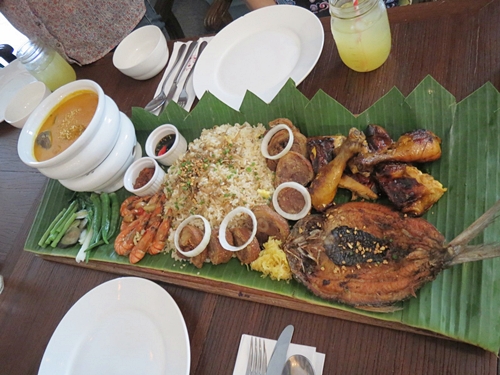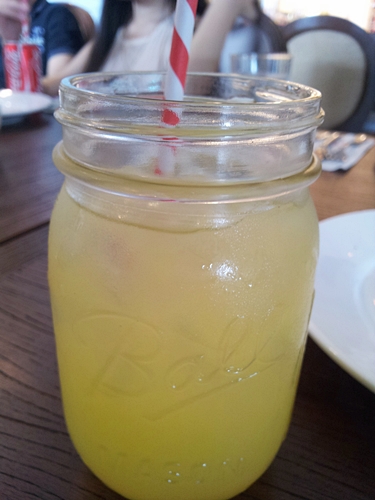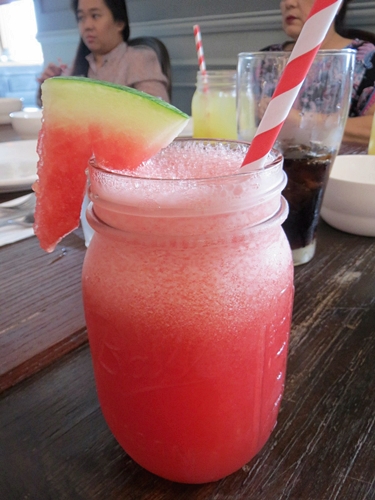 "Boodle fight is a military style of eating where long tables are prepared and food are on top of the banana leaves." Urban Dictionary.
For drinks, we got bottomless dalandan juice which was so refreshing, not too sweet, and not too acidic either. My husband got a jar of watermelon smoothie which he loved and according to him was like drinking pureed watermelon.
Feedback
The "Magtagumpay" meal was just enough for the 6 of us but consider the eaters, 2 senior citizens, 2 adults and 2 kids. If you got heavy eaters in your family, we suggest that you order more aside from the package meal. The fried rice included in this package had lots of dilis (fried little anchovies) and it made the rice a little bit saltier than it should. I was also a bit worried of the dilis hurting my gums.
The "winner" in this package though is the boneless crispy pata. Unlike the crispy pata which appears big because of the bones, Dekada's crispy pata are already boneless, the skin are all crispy and you will really enjoy eating it. The kare-kare is also special, the sauce is thick and the meat and "tuwalya" are very easy to eat. My youngest daughter love the sugpo while my eldest love the chicken inasal.
Overall, I'll give this restaurant a 4 out of 5 and we will surely be coming back for more. They have this free coffee promo every Mondays, as long as you have the Shine Card from Fairview Terraces. We saw they have bibingka, fried and fresh lumpia, and ensemada with hot chocolate and they are all affordable.
You can check more of Dekada in their Facebook page.