Here's a recipe I learned from the cooking bootcamp I recently attended, the Masflex Kitchen Camp. You may have tasted that glorious crepe cake in your favorite cake shop but it was quite pricey. Guess what, you can make your own, in colors that you like. With the right kitchen tool, making your own crepe cake is possible. And you know what, the frosting in this recipe is delicious, and the ingredients are super simple.
Masflex Kitchen Camp was a very informative kitchen bootcamp
hosted by popular chef, Masflex Ambassador and Adobo Queen
Ms. Nancy Reyes-Lumen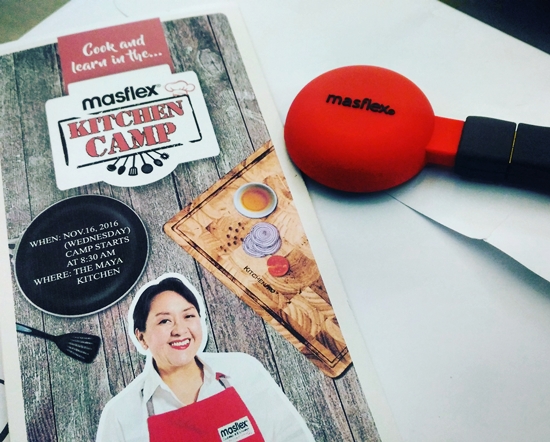 Make your own crepe cake using Masflex crepe pan
made of non-stick Dalkin Coating from Japan,
Heat resistant Riveted Handle, with Satin Finish and very easy to clean surface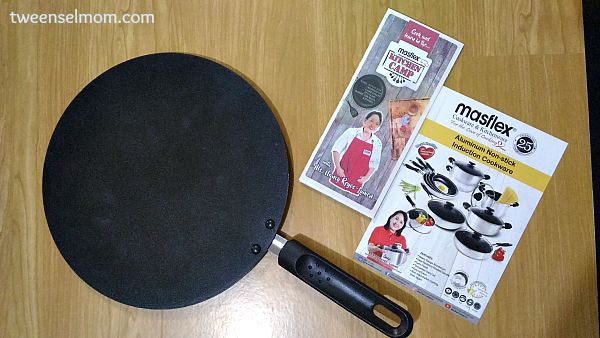 Below was our model rainbow crepe cake.
I got excited when I saw it and I thought it will be cool if
I will be able to pull it off and make my own crepe cake.
In the recipe below, courtesy of Masflex Kitchen Camp, you'll see that
I used my own colors (blue and yellow) for my favorite
cake flavors which are ube and cheese.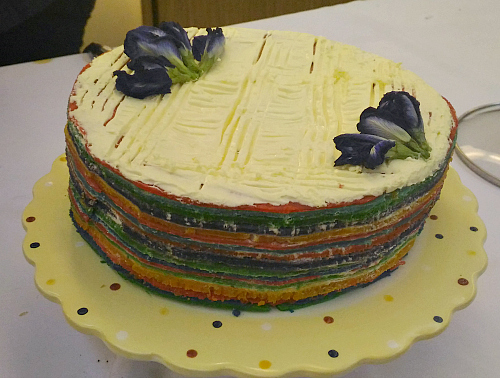 Ingredients
Ingredients for Crepes

1.5 cup Whole Milk
1 egg
1 pack Maya Pancake Mix
3 tbsp butter, melted
1 tsp salt
1 pc Lemon
2 tbsp Sugar
Food Coloring (pick the color of your choice, be creative or make a rainbow crepe cake)
Ingredients for Lemon Butter Cream Icing

1/2 cup butter
4 cups sifted confectioner's sugar
2 tbsp milk
2 tsp Lemon Juice, freshly squeezed
1 tsp lemon rind, grated
Instructions
For the cream, mix and blend all ingredients in a large bowl, until foamy.
Refrigerate cream for at least 30 mins.
For the batter, mix and blend all ingredients.
In a Masflex Crepe pan, add 1/4 cup batter
Swirl the pan and cook for 1-2 minutes
Loosen the edges and flip
Once the crepes are cooked, put the crepe in a cake plate then cover with the mixed lemon butter cream, do this up to your desired number of layers.
Refrigerate your crepe cake for 2 hours or more
http://tweenselmom.com/2016/12/14/make-your-own-crepe-cake/
Learn more about Masflex Cookware & Kitchenware by checking their website and social media accounts:
Website : www.masflex.com.ph
FB: https://www.facebook.com/MasflexCookware/
IG: @masflexcookware (hashtags: #MasflexCookware #MasflexKitchenCamp)
Watch the video of our Masflex Kitchen Camp here: https://www.youtube.com/channel/UC0E8pTvC40X2azRyF_uKD-w