This week, I was very happy that I got to go to Nurture Spa Village with Mommy Bloggers Philippines to celebrate Celebrity Mom Maricel Laxa-Pangilinan's 45th birthday. As most of the events I attend with the blogger moms, I usually go home with lots of goodies from sponsors. This time, I was most happy because I got to try a pack of mixed protein drink powder from USANA.
I heard lot of good things about this brand when it comes to losing weight. I was also trying to contact some of my blogger friends in the past of how I can get to order a pack and try if I can be successful in losing weight too. Unfortunately, shipping was the common problem. As if God answered my prayer, I almost jumped with delight when I saw a pack in my loot bag.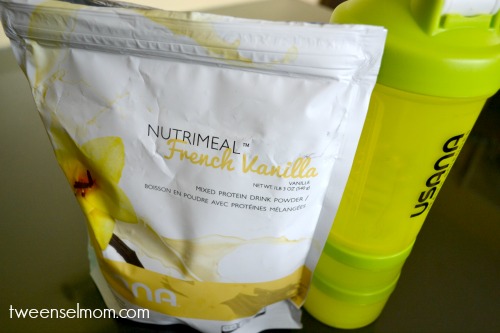 I don't know much about USANA products actually but I heard about this meal replacement powder for a long time. From the powder container it says "Nutrimeal – convenient mixed protein powder drinks that provide you with the carbs, proteins, fiber, and fats that are naturally what your body needs – all without sacrificing taste. French Fanilla Nutrimeal has a rich, indulgent, sweet-cream flavor that will take away those pesky hunger pains and remind you that vanilla is anything but boring".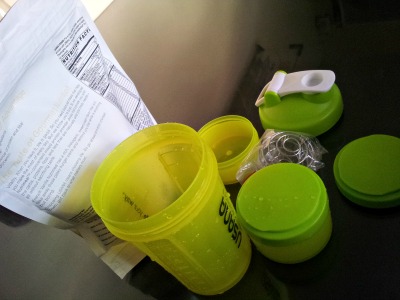 The USANA gift pack I received comes with a shake bottle or blender bottle which has a blender spring (I think this helps to blend the protein shake better) and  2 small detachable compartments. These compartments can serve as storage for pills or the powder drink when I travel.
For the directions, the package says : For a rich, creamy shake, combine 3 scoops with 290mL-340mL of cold water to taste. Thoroughly mix in a blender or BlenderBottle for 45 seconds.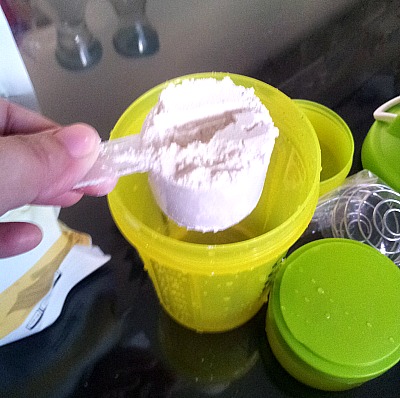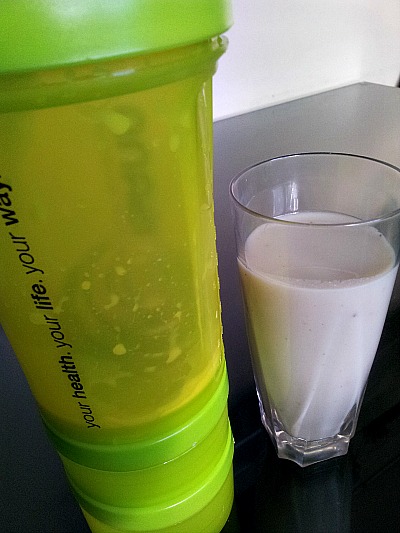 I used 3 scoops in 340mL tap water for my first drink. I avoid drinking cold water these days as my husband says it's unhealthy to drink cold water always. USANA french vanilla tasted like the vanilla Sustagen drink, only  make it thicker.  I enjoyed a glass for breakfast and then another glass for dinner. And yes, I didn't feel hungry until lunch and though I munched a spoon or two for dinner, the glass of USANA made me feel full for the rest of the night.
I'm going to finish this pack and will see if I lose some weight. It gives me hope that I can start lessening my food intake without sacrificing the nutrients I need. I've heard also that USANA has chocolate flavor and I plan on my finding where I can get hold of that.
For more USANA product info, I suggest you visit their FB page at USANA Philippines.
What about you? Are you trying to lose weight? Have you tried this protein shake before or are you using something different?