My youngest Mariel turned 9 last April and I'd like to share how we managed to give her a day which she enjoyed truly. I know how tough it can be sometimes to think of where to get your party supplies, especially when you have that much time. My daughter's party wasn't a grand celebration but I'd like to think of it more as a play date for her where she chose to invite her friends over, dress up, and play some games which she chose with her Ate Maristel.
The party wasn't even a total DIY because all the food we had were ordered, but I still want to call it a DIY (do-it-yourself) because I did all the calling and the ordering part, LOL!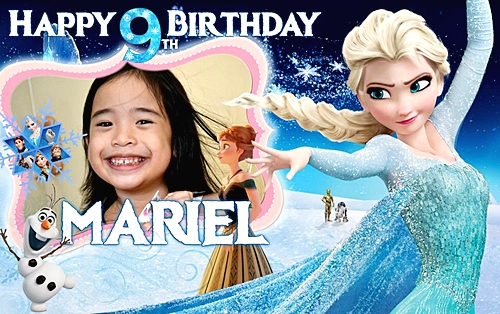 So here are some quick tips in case you want to have your little girl's birthday party too, at home.
Invitation
We bought my daughter's invitation cards from Japan Home Centre at Ayala Fairview Terraces. They got affordable party invitations and even party supplies there, ranging from P66 to P88 per pack.
Party Dress
I have to thank Lemon Kiss for Mariel's comfortable but fashionable birthday dress. My daughter loved the dress the moment she saw it and was determined not to wear it before her birthday. The length, color and design of the dress was just perfect for the birthday party we had prepared for her. What I love on this dress is that the quality of the cotton is good, it's breathable which makes it comfortable to wear despite this summer heat. You can also see that the cotton grade is premium which assured me that this dress will last and won't tear for at least two years till Mariel gets bigger.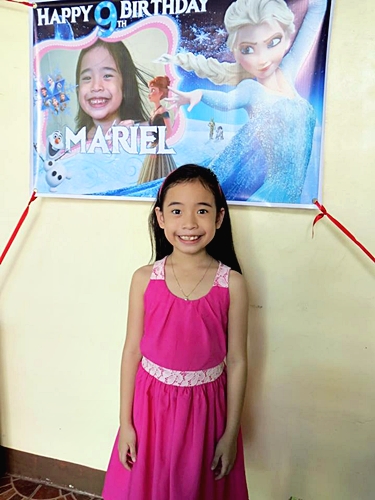 Decorations
To give Mariel's party some color, I chose to do some arts and craft things like these colorful party circle fans which I made from the scrapbook paper I won from Bee Happy Crafts. I also made a monogram for Mariel. I bought the plain monograms from Shoppesville at Regina's craft and gift store. Regina's is my daughters' favorite shop because of their affordable gift items, stickers and lots of craft supplies. My husband who happens to be a toy fan and blogger himself, he owns Steve's Toy Room, made a beautiful birthday tarpaulin for Mariel. It was the photo on the top of this blog post.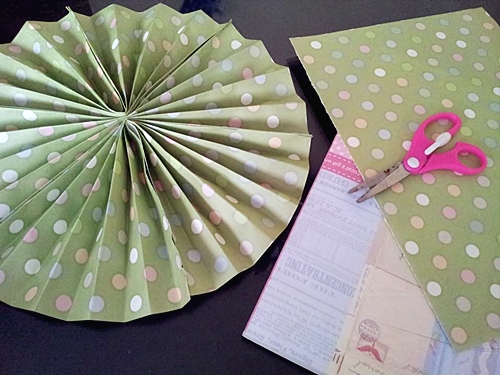 Food
Since this party was meant to be a merienda party, I opted to order easy to eat food.
To entertain the kids while waiting, I had some popcorn and cola served, and some Champola chocolate wafer sticks to munch on.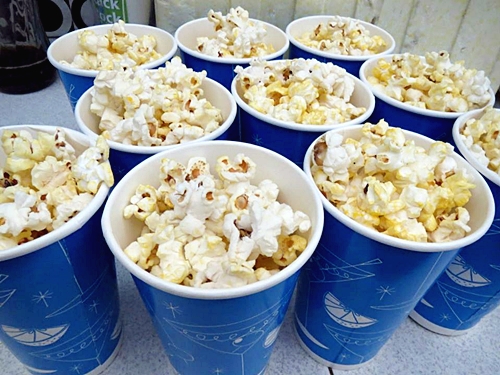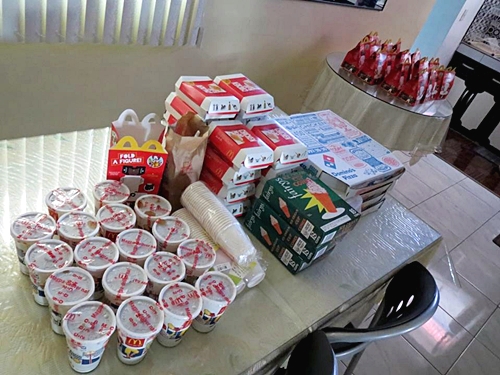 For the kids, to eliminate the need to buy several toys to put in a loot bag, I chose to order a Mcdonald's Happy Meal for each of them. Kids love chicken, so we had the chicken+drink+toy which costed P111. I did not choose the package with fries because I don't want the kids to use their fingers when eating after they play. At least with the chicken, their moms can slice it for their kids. The Happy Meal toys were the characters from Dreamwork's latest animation film "Home". We got Oh!, one which dances, and one which lights up.
For the adults, we had Domino's Pizza, 4 huge boxes of my daughter's favorite flavor, for the prize of P900. Domino's has this long time prome in MetroDeal where you can buy food vouchers worth P40% off 🙂 My mother in law bought Pancit Palabok and Pancit Bihon (Mariel's favorite) and we got some cola for drinks.
For dessert, we had some ice cream from Magnolia which I scooped for the kids, while the parents scooped their own. We had the 3-in-1 Magnolia Ice Cream (mango, chocolate, vanilla) for the kids and for the parents, we had the more special flavor (Pistachio and Cookies and Cream).
For Mariel's cake, we bought one from Goldilocks, a round cake with Double Dutch flavor. My husband got Mariel her favorite "Frozen" character Queen Elsa and used it as a cake topper.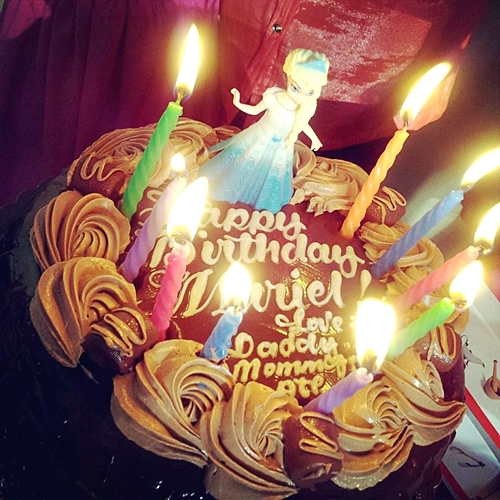 Party Host and Games
For this part, I've let my eldest daughter do the hosting. She prepared a script herself on how she would introduce Mariel, how the games will go, and so on. Though Maris was still a bit shy, she did a good job and we really appreciate that she made an effort to prepare for her sister's party.
Mariel, on the other hand, prepared a dance number where her guests followed and danced with her. Mariel loves to sing and dance and so we were certain that she truly enjoyed this part.
Success
It became a memorable 9th birthday party despite the fact that not everyone we've expected were there. I've asked Mariel and she was grateful for us for giving her this nice birthday party with her classmates, cousins, and her close family relatives, Lolo and Lola, tito and titas. As a mom, I know how special these birthdays are for kids because they create memories to cherish. No matter how big or small the party is, the most important thing is that the celebrant feel special and secured of the people who love her.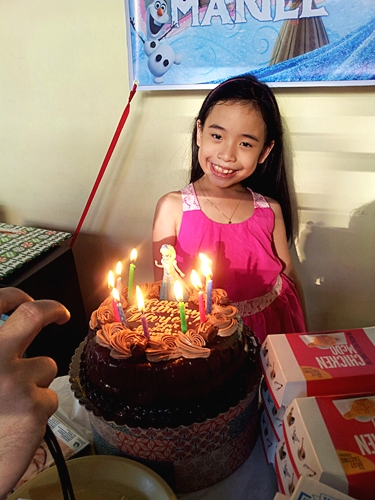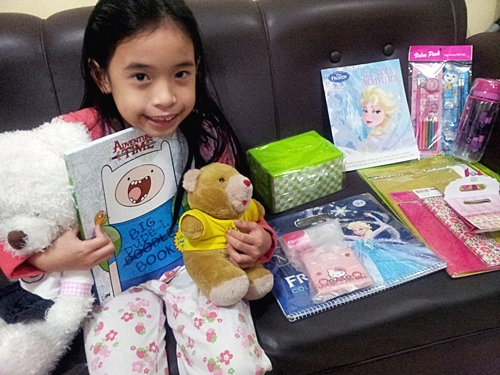 Thank you again to everyone who made my daughter Mariel's birthday party a memorable one! Even to those wasn't able to attend, I know that you will always be there for her, to guide and love her and be God's forever blessings to my little lady.