What is your favorite comfort food? A comfort food is a simple dish which you can cook quickly not only to satisfy a hungry stomach, but most importantly, to give "comfort" or pleasure to those who eat this dish. My comfort food is called "albondigas soup" and my family is my primary fan of this dish. It's a clear soup with pork meatballs, carrots and misua (Chinese Vermicelli). It should be served hot and can be eaten with rice during lunch or dinner. It's also our favorite soup dish for rainy and cold seasons.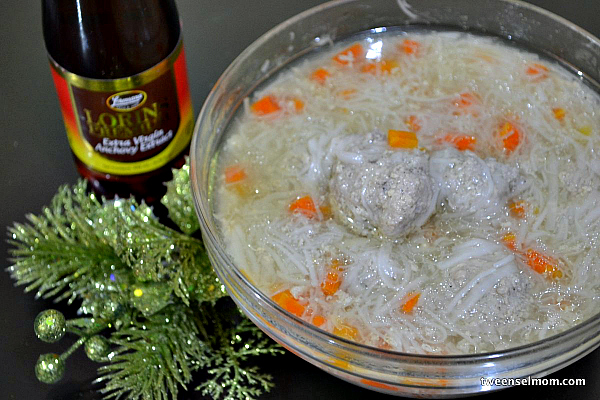 My albondigas soup will not taste the same if this ingredient is missing and that is Lorins Premium Extra Virgin Anchovy Extract or most of us call it as Lorins Patis. It's a premium fish sauce that comes from the first anchovy extract. Because it's high-grade, you can only taste a clean "patis" flavor in the dish. I can honestly say that my soup becomes a sensation once I put Lorins Patis on it.
LORINS PREMIUM EXTRA VIRGIN ANCHOVY EXTRACT is available in all supermarkets and grocery stores in 200 ml bottles. A bottle costs P43.10.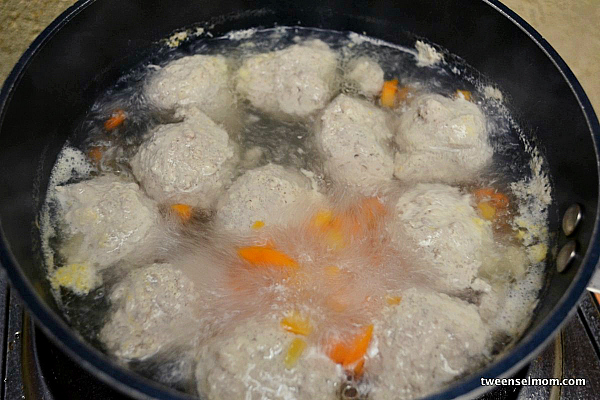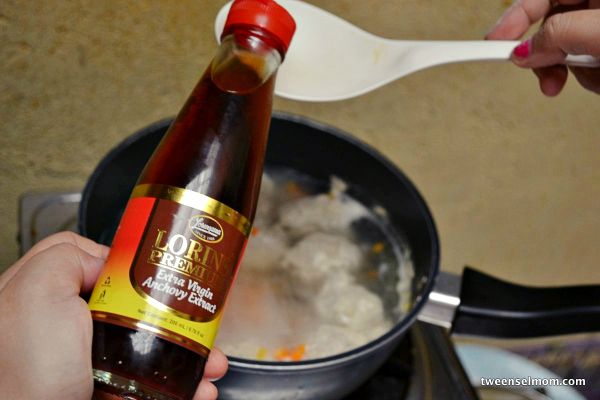 Albondigas Soup With Lorins Premium Extra Virgin Anchovy Extract
Ingredients
1/2 kg lean ground pork
1 egg
salt and pepper for meatball seasoning
3 cups water
1 regular sized pack misua
1 medium size carrot (diced)
Lorins Premium Extra Virgin Anchovy Extract
Instructions
Boil 3 cups water
Make the albondigas (meatball) by combining the ground pork, 1 beaten egg and salt and pepper
Spoon the meatballs to boiling water
Put in diced carrots and let the soup continue to boil for 5-10 minutes
Add 2 tbsp of Lorins Premium Extra Virgin Anchovy Extract. Adjust quantity according to preferred taste.
Add misua.
Let the soup simmer for at least 5 minutes before serving.
http://tweenselmom.com/2016/12/01/albondigas-soup-comfort-food-with-lorins-premium-extra-virgin-anchovy-extract/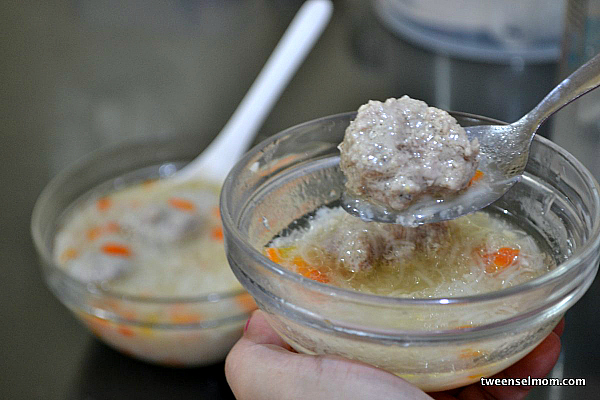 Lorins brand, as I learned about it, was originally Lorenzana in the early 1900's. It was popular because of its quality "bagoong" and Lorins, the brand we are all familiar with today, is almost synonymous to "Patis".  I've been seeing Lorins since I was a little girl, with my Lola Adelina and Lolo Isidro, as the main chefs at home. I remember them using Lorins patis more than they use salt as seasoning. I got to understand the reason for that when I became the mistress of the kitchen at home. What I particularly like in this brand is that the patis doesn't dry up, harden and turn into salt even if I stock it for a long while. Aside from cooking and dipping, it can also be used as dressing for salads.
Apart from Patis, Lorins also produces Bagoong Alamang Guisado and it's available in Regular, Sweet and Spicy variants. Unlike other bagoong brands, Lorins Bagoong Alamang Guisado's texture is richer and "hindi puro alat". Kare-kare, bagoong rice, manggang-hilaw all come to my mind as I think of pairing them with Lorins Bagoong. My mouth waters as I write all these.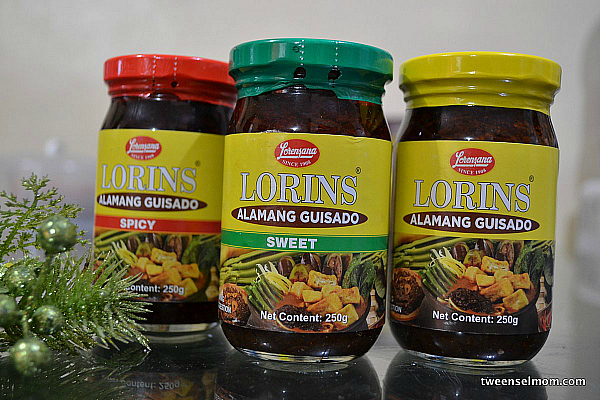 LORINS ALAMANG GUISADO can be bought for P75.20 for a 250g glass jar.
To learn more about Lorenzana products, visit their website at http://www.lorenzana.com.ph
Follow LorinsOfficial Facebook Page at https://www.facebook.com/LorinsOfficial