This week, I've tried to use my Simple Touch Rotisserie Multi Air Fryer to cook liempo for dinner. It was my first time to do this as I have only used this machine for roasting chicken and baking cakes. I was given a bottle of San Pedro BBQ Sauce and so I thought to use it for basting. I didn't have enough time to marinate the liempo so what I did to make it tender is to boil it for a few minutes with a pinch of salt. And then I generously brushed San Pedro BBQ Sauce over the liempo, set the Air Fryer for 12 minutes 200 degree Celsius and that was it!
The aroma of the cooking meat quickly filled our house and in a few minutes, our dinner was ready. The liempo was tender and even the fatty parts were cooked and flavorful. San Pedro BBQ sauce glazed the meat perfectly. It was a combination of sweet, salty, and a very mild hint of spicy pepper (the kids loved the flavor).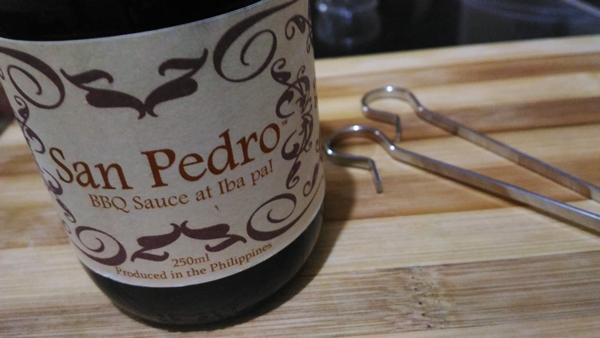 What I loved about this sauce was that it was not overpowering, which means you get that barbecue flavor and eat the cooked meat all by itself or you can choose to put in other ingredients, mix it with the sauce, and use it for marinating. You'll get another BBQ flavor taste with the hint of whatever flavor you'd like to get. For example, maybe add garlic, or some calamansi or lemon, sugar or honey to San Pedro BBQ sauce and you'll have another variant of your meat. I'd be using the sauce as marinate for chicken the next time I cook. If I cook it perfectly, I know na what we will serve for Christmas dinner.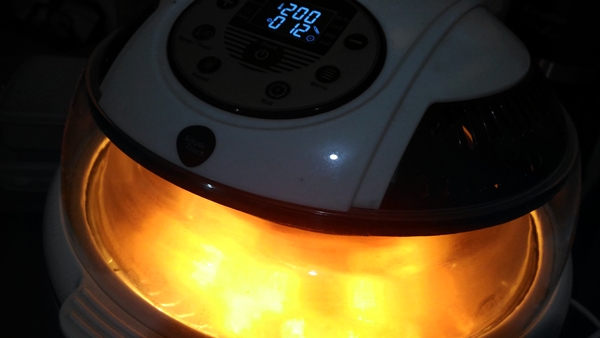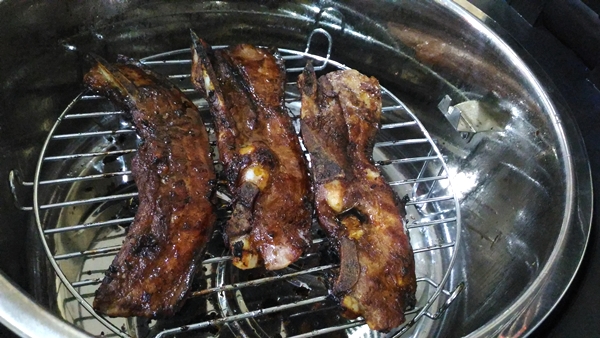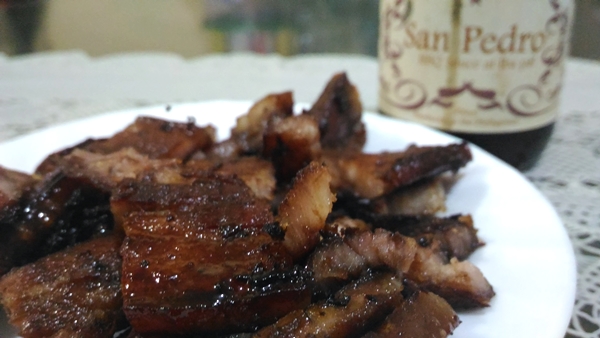 San Pedro BBQ Sauce at Iba Pa! is Philippine-made. One 250ml bottle of San Pedro is good for 1.5kg of meat. Not bad at all. In the bottle, it says that San Pedro is ideal also as sauce for stir-fried noodles. I'd like to try that!
For orders, you can call 39801195, 546-7290, 09285079662, follow its Facebook page here.