Many people has this wrong notion that mothers who stay at home has all the time they want in the world. That is so wrong. Being a work at home mom or a stay at home mom can be just as challenging as having a full time career outside the house. Actually, sometimes, I feel that 24 hours a day is too short to finish everything I have to do in a day. I admit that sometimes, being caught up with the house works, school works and online works, make me forget to brush my hair for the whole day. Imagine that.
But fortunately that only happens once in a while. I've been a work at home mom for less than a decade and I believe I've mastered the art of managing my time wisely. Not only that! I've also learned that despite staying at home most of the time, feeling confident and feeling sexy is completely possible. It's all in the attitude and being able to take care of yourself properly.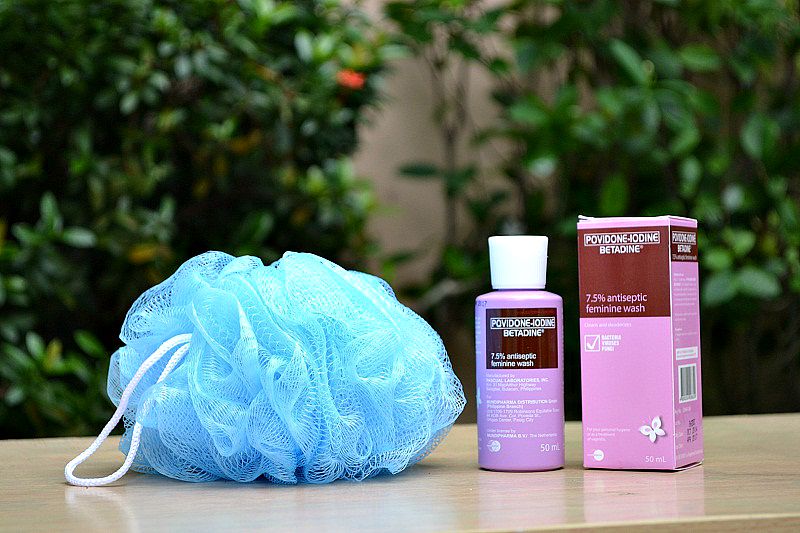 Feminine hygiene is one thing that I am very particular of mainly because I am a mom of two girls to whom I want to set the best example. So there's something that I do 2x a week to keep me always feeling clean and sexy. That is being always clean "down there" using BETADINE® Feminine Wash. For me, cleanliness starts on that intimate area and I can never work around the house, much around my kids and husband without feeling confident that I smell fresh and clean. During my "red" days, it's even more important that I apply BETADINE® Feminine Wash to lessen the odor and the itchiness. It's such a relief every time I wash that it takes much of the heavy feeling that you get during these dreaded days.
BETADINE® Feminine Wash is Povidone Iodine 7.5% antiseptic feminine wash that protects from common germs that cause feminine discomfort. I myself can not use any brand that I see from drug stores because I easily itch. Betadine had been skin friendly to me and I don't feel any sting at all whenever I use it. When I go to bed at night, I always feel confident that my husband will love the way I smell and thinking of that always makes me feel sexy. Because who wouldn't agree? Clean is the new sexy!