Are you giving your kids vitamin supplements? I do. I've been giving them since they were babies as recommended by their pediatrician and I have been doing this for both of my girls. I remember I used to follow the pedia's advice right to the smallest details (brand, amount, time of day when I will give the vitamins). From experience, I am convinced that I need to give them supplements since I notice that they easily get sick (colds and coughs) when they don't drink their vitamins. I know that being sickly can be avoided when they eat healthier food and they get exercise, but I can only be confident when I know that I've given the best protection I can give. Better be sure than regret it.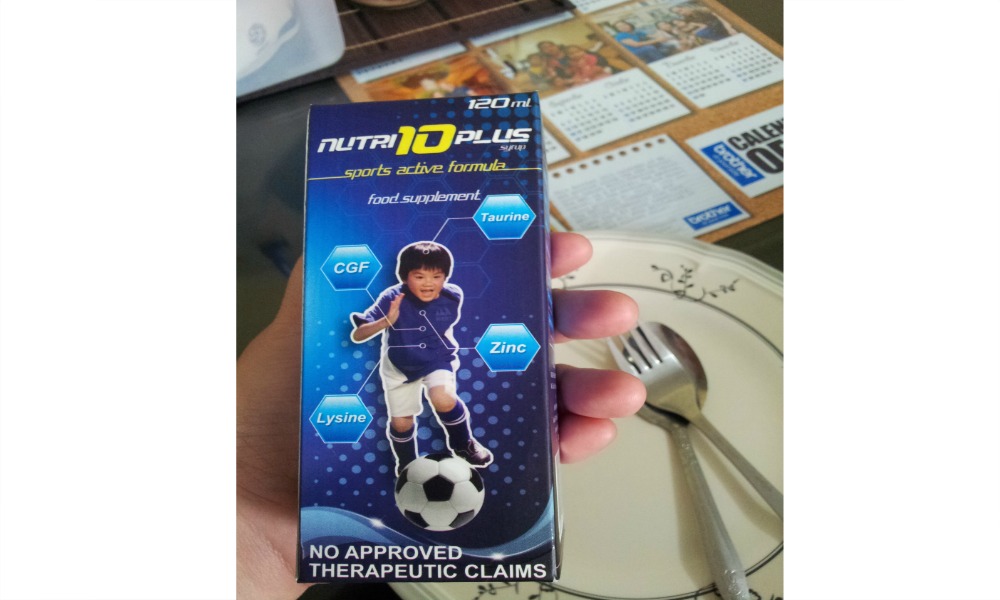 This month, Wert Philippines gave me several bottles of Nutri10Plus Syrup to try them for my kids. I have an open mind about supplements so what I did is I checked the contents indicated in the box. Since my kids are now bigger, less picky, I am also less focused on vitamins which make them immune to sickness (though I still want them to have this kind of protection). What I am now concerned about are supplements which can give them more energy when they are at school.
If your school goes to a big school like my daughters, you'll notice how big and how many the books they carry with them. Grabe! I can't even last long carrying their bags. No wonder when they get back at home from school, they look so tired. With Nutri10Plus, I wish it will give them that staying power this school year. The packaging mentions this "sports active formula" and at their media launch where they got Niño Muhlach's son, Alonzo as their brand endorser, they used the "Aktibo't Malakas" as their campaign. I am relying on these promises and hoping that through regular intake, my girls will be more energetic when they go to school this school year.
As of their first week of taking in this vitamin, my youngest who is so sensitive when it comes to the taste of medicine, she liked the taste of Nutri10Plus. That's a good sign that they will not be skipping their vitamins every morning (yey!).
If you want to check more about Nutri10Plus, you can follow WertPhilippines in Facebook.