Mary Grace had always been a comfort zone for me, whatever branch it may be (Fairview Terraces or Trinoma usually). During the stormy seasons, we frequently hang-out in this place to have coffee, or cake, me and hubby, to finish our online projects. They have a good Wifi connection there and a power source. The staff are usually polite and warm and in FT and I love their lemon-flavored water (free).
I didn't expect that they are going to open a bigger and better branch in the opposite mall, SM Fairview. SM really knows how to compete I say.
More Spacious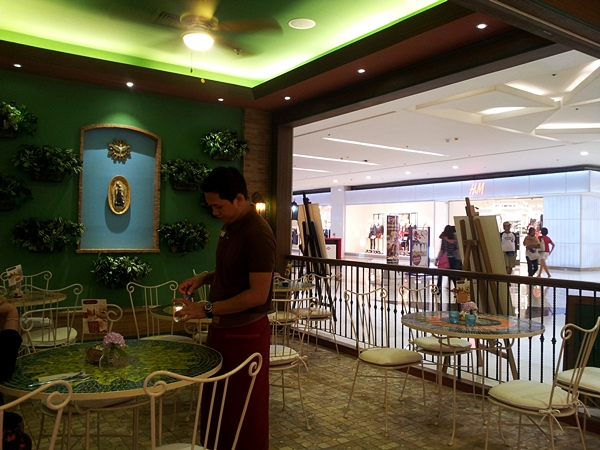 You can easily notice Mary Grace near entrance of SM Fairview (right side). In the front open area are at least 4 rounded tables with the signature Mary Grace glass top where people insert their "love letters" for Mary Grace. They also have a small image of Mama Mary at the center of the wall. The waiter told us that the owner, Mary Grace, is very hands-on on the restaurant's wall hangings so I think she is kind of religious. No wonder her restaurants are blessed and multiplying.
More Comfortable Seats
If you go inside further more, there more soft, cushioned seats inside with the same types of tables but here, there are varied spaces for two, for four and for bigger groups of maybe six. The walls are pretty filled up with inspirational framed photos and letters.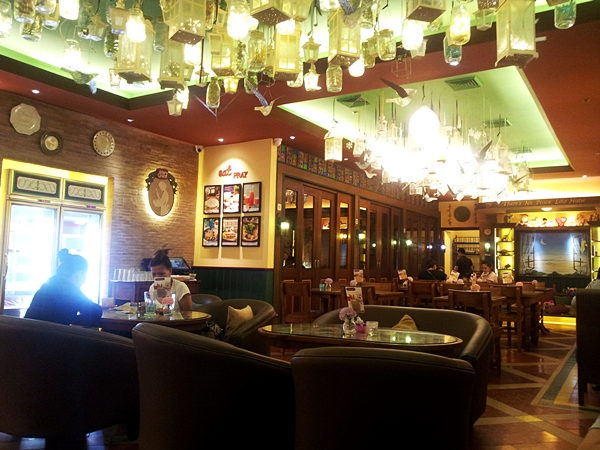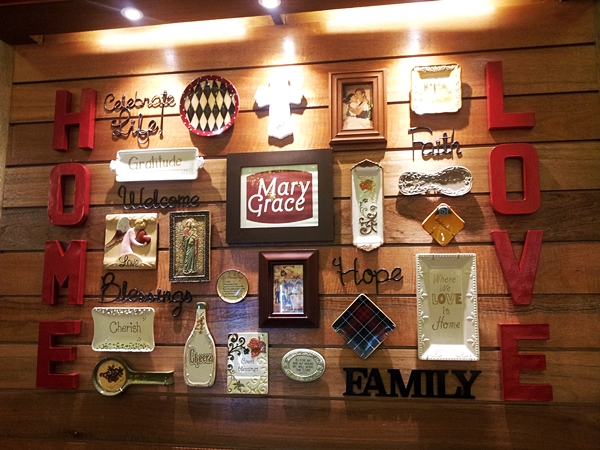 Has A Children's Nook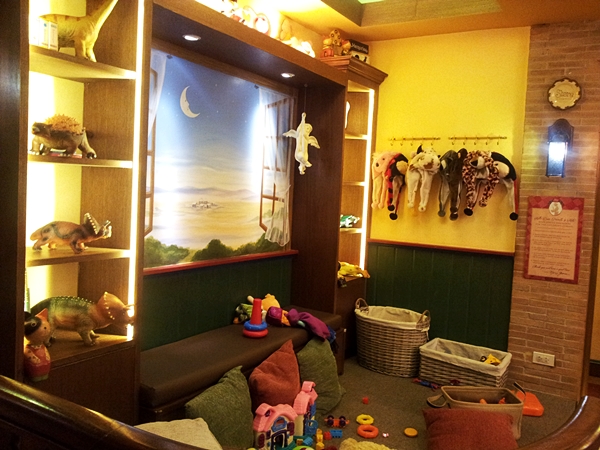 They have a space here where kids can play while the moms have their Mary Grace ensaymada (their house special) and hot chocolate.
Private Area for Small Functions
What's interesting on this branch is that they have this enclosed space for intimate gatherings. I asked the staff about it and though they don't have set meals for now, they said they accept reservations for groups with a minimum of P800/head for 2 hours. I wasn't able to take photos of the inside though it's basically the same as in the center area.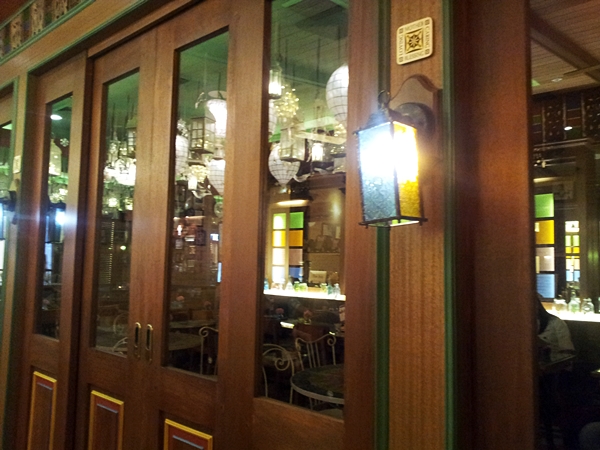 Prettier Decorations
Of course, what enticed me a lot in this branch are those glass lanterns hanging over the ceiling. I think there are hundreds of them and inside those glasses are twinkling lights which are like fireflies. And they have the metallic birds which flip their wings non-stop. They look so nice I feel like I am being transformed to Tinkerbell's forest. It's just that I think they should have made the restaurant a little bit darker so that we can appreciate the lights even better. The metallic birds also make this faint sound repeatedly and since it's a bit quiet inside the restaurant, the hinge-like sound of the wings may be a little bit irritating after some time. Maybe they can play a little bit of a background music to overcome the sounds of the birds. But overall, I may be a bit overacting to those birds because I still love the place. We will definitely bring the girls here and maybe some friends and relatives in the future.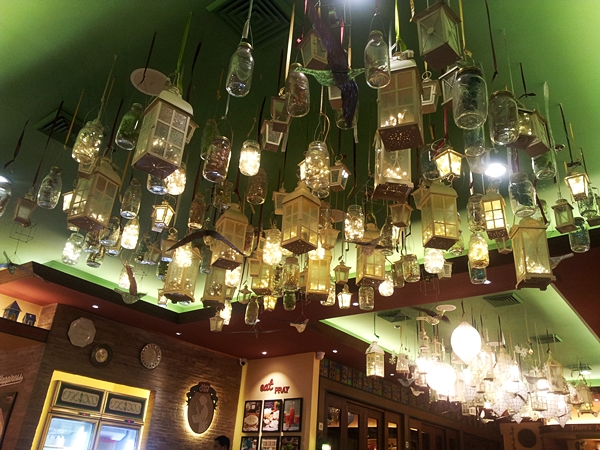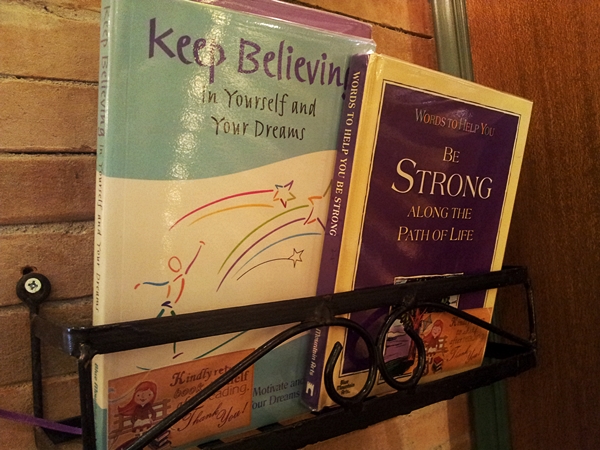 Good job Mary Grace! I so love your new branch. You are my idol and I wish to see you in the future!