The Great British Festival held along the Bonifacio High Street last February 26-28 was a free-to-public event organized by the British Embassy to showcase Britain's culture, talent and brands. It was actually the third festival and we were very happy that we get to experience it finally. We have been a fan of British fashion, their musical artists, and the beautiful country.
We haven't been there to UK ever, but we have relatives living and working in there. I myself have always wished to see the Big Ben and the London Eye. My daughters are big fans of the boy band One Direction particularly the cute British heartthrob Harry Styles. Part of the reason why it was easy for us to travel to BGC despite the big distance from our residence because my girls are thinking that they will see some photos or posters of One Direction. Kids.
Sadly, there were no One Direction but we enjoyed our visit nevertheless. There were several selfie spots where we indulged ourselves taking our photos. We even joined Etihad Airways' selfie contest. As of now, I don't know if we have won. If ever, it will be truly a blessing and we can visit my husband's brother with his pregnant wife.
The highlight of our day is when we got to know about Quorn, the healthy meat alternative and have some taste of it. I've always tried searching for meat alternative to use for my dishes at home because I personally know how unhealthy eating too much eat is. Quorn is a popular British food and we found out that it will soon be available in our market, thanks to Monde Nissin. Yehey!
Here are interesting facts about Quorn if you would like to dig in more about this exciting product.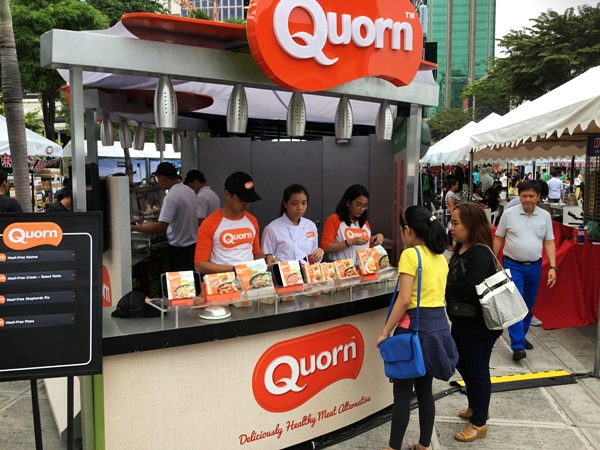 Quorn booth gave away samples of dishes made with Quorn and we enjoyed them a lot. They taste like real meat without the guilt. I've asked Quorn representatives on their booth and I've asked if it will be expensive since it's an imported brand. They say that Monde Nissin will be working on how it will be made more available to a bigger market. Nevertheless, for me, it will always be good to invest in our health starting on what we eat, right?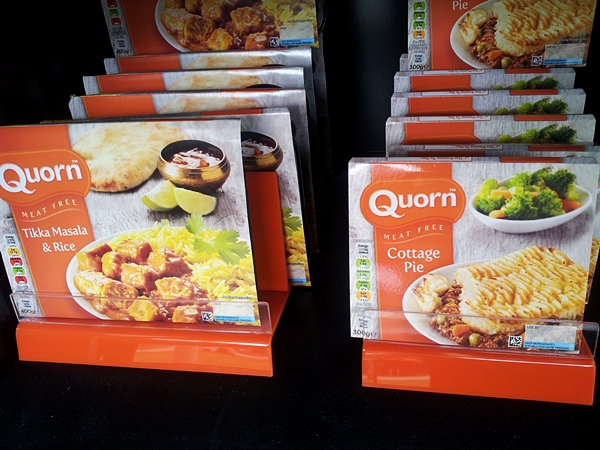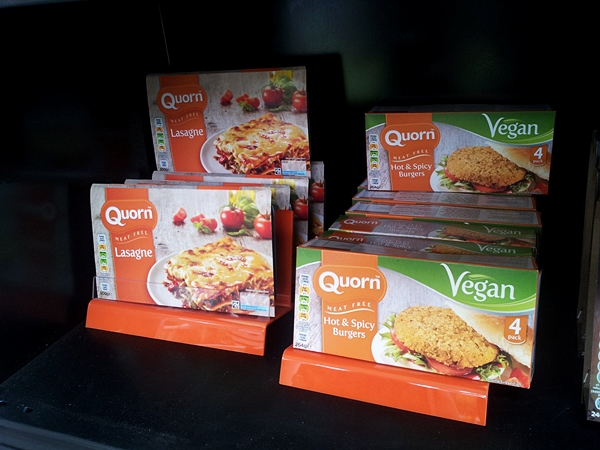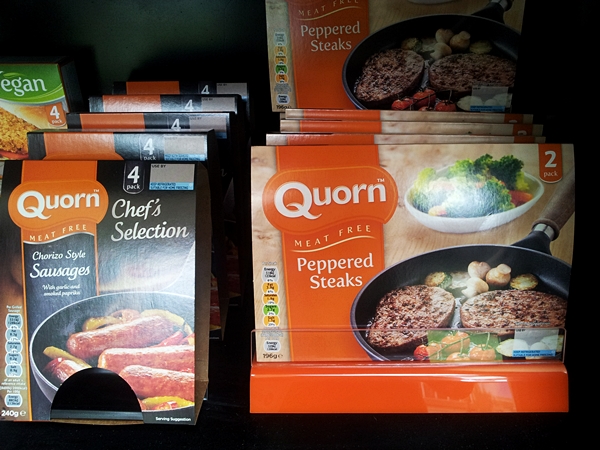 Our last stop before going home is to get a glimpse of the big video show they got in the center. It was showing the film Theory of Everything. I've never watched but I'm interested to do that one of these days. I've heard that it's about Stephen Hawking's life, the renowned British cosmologist. I am quite hesitant actually to watch his film because I've read that he doesn't believe in the existence of God. I have strong opposition about this but I guess it will be interesting to know how this man can't realize the simple fact that I know. God is true and real period.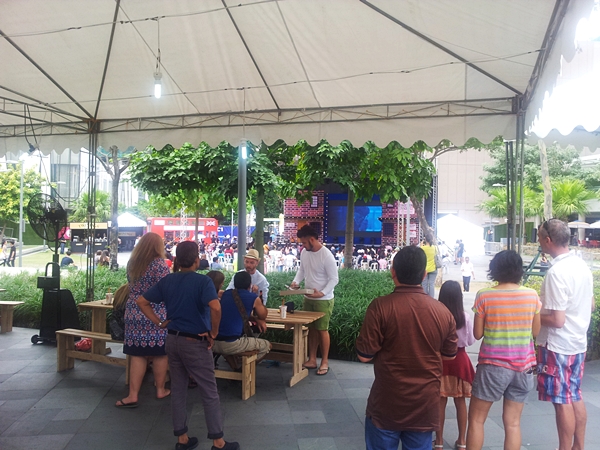 Our trip to The Great British Festival made us realize how important it is for UK to show how great their people, culture and brands are. They value nature, the arts and most importantly health. I wish there are also Filipino Festivals which will be as big, exciting and modern like this one, and they should also be staged on different countries just like what the British Embassy does.