If I can turn back time, when I was pregnant with my first child, I wish I had just been pregnant in this decade. My pregnancy with my eldest was like groping in the dark, and my husband and I had just relied on my ob-gyne and pediatrician. We made sure we listen carefully with what they say and their words are like words of God for us. We had to follow all the  diet, drinks and vitamins prescribed to me and my baby. In short, we were dependent and if not with regular check ups, we wouldn't have a successful pregnancy.
I am not saying that I had regrets with my OB and my Pedia. They were the best of their kinds for me. But when you think of my situation, as a first time mom, with my husband not knowing anything about perinatal health, me as a full-time working mom, pregnancy had become both an exciting but a fearsome experience for the both of us.
Fortunately, it doesn't have to be that way for the mothers in this decade. There are so many different associations available online and offline where a mother can get valuable information regarding pregnancy and not only that, even mental, emotional and sometimes financial support.
And to give better news to all, new moms and moms who are planning to have babies have a great reason to be happy because the first Mom and Baby Expo is happening in the Philippines. And it's happening very soon in April 21-23, 2017!  This event is organized by the Perinatal Association of the Philippines (PAP) and it's going to be BIG because the association hopes to cover all aspects of perinatal healthcare. According to PAP, the main objective of this event is to educate and provide new ideas to mothers that they can use to strengthen maternal bond with their babies.
What is PAP?
Perinatal Association of the Philippines (PAP) is a government organization which is under the wings of Philippine Medical Association. It's composed further of different medical societies which you may have seen as affiliated by your OB-Gyne and Pediatricians.
1. POGS – Philippine Obstetrical and Gynecological Society
2. Philippine Pediatrics Society
3. Philippine Society of Newborn Medicine
4. Maternal and Child Nurses Association of the Philippines
5. Integrated Midwives Association of the Philippines
What is the difference of perinatal and prenatal healthcare? From the presscon I attended, these two are very closely interconnected however, perinatal healthcare is more of the healthcare for the newlyborns AND maternal health while being pregnant and after pregnancy.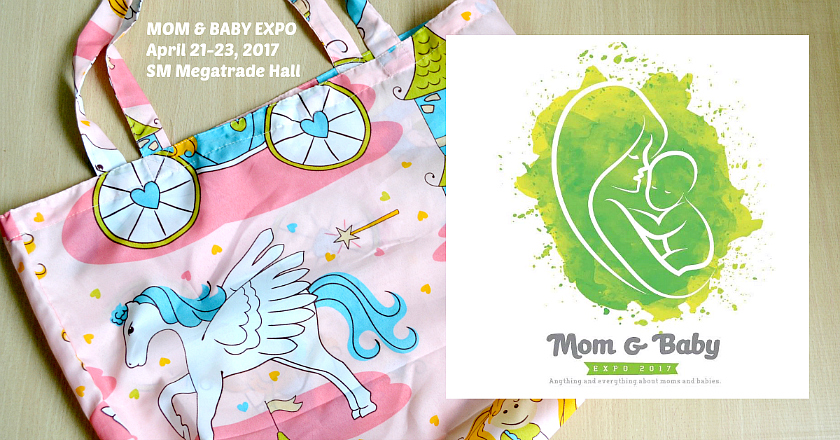 Why is this expo different from other baby expos?
While most of the events being organized these days are mostly meant for babies, baby products and babycare, the Mom and Baby Expo PH will be more about the mothers and their infants, connected to each other.
What To Expect
The Mom and Baby Expo 2017 will be having the following in their program:
talks from perinatal experts
pocket workshops
booths selling baby products and products for pregnant moms and lactating moms
food stalls
raffle draws
promos
Want to know more? Visit Mom and Baby Expo 2017 in its official FB page www.facebook.com/mombabyexpoph or follow Twitter account @MomBabyExpoPH