One of the highlights of my previous year was definitely this one, the first blogger's Christmas Party I've attended. It was Mommy Bloggers Philippines' first Christmas party and after a month of preparation, thanks to my co-blogger's support especially Louisa of ArtOfBeingAMom.com and Joy of JoyGurtiza.com, the event turned out to be a successful one.
The Christmas Party was held last December 5, at Spaces by Babyland. It was on the 2nd floor of the store building, an intimate space where more than 30 moms gathered, some seeing the others for the very first time. We all wore shades of blue to follow the theme of Winter Wonderland. I think the theme was just fitting for the year, first because it's quite a cold December this year, and second, the Frozen theme song is still very popular. White and blue are elegant colors which gave the moms the necessary excuse to wear something girly-girl on this event.
As hosts, our trio decided to have some colors put on our faces. Thanks to Jocelyn Bay, who happened to be my colleague from my Globe Telecom IPC days, she made us three look fresh despite of the rigid schedule we had preparing the party. Jo did a wonderful job. By the way, Jo is an affiliate and got her makeup training by Mary Kay.

Photobooth
The party started out with some glamor shots by Yeah, Shoot!
This is one of the best photo booth I've experienced plus their service is unique because you can choose the background from their computer screen. You just stand there in front of a big green background and then they will do wonders.
Caterers
We had three amazing caterers then, namely The Posh Caterers, Shekinah and The Posh Caterer,Shekinah Dishes, Kubiertos Catering.
Who would imagine that one can attend a party with 3 caterers without having your stomach blasting out ? 🙂 Fortunately, with my nervousness, I wasn't able to eat that much. Good thing they let us take out some of the food. Biruin mo yon, may food na, may take out pa? 🙂
The dessert will be another whole story. Love Desserts made me fall in love with sweets over and over again. And guess what, they will be opening a branch soon in Fairview. My sweet-toothed family is looking very much forward to their opening.
Check these superb photos from the party by JoyGurtiza.com.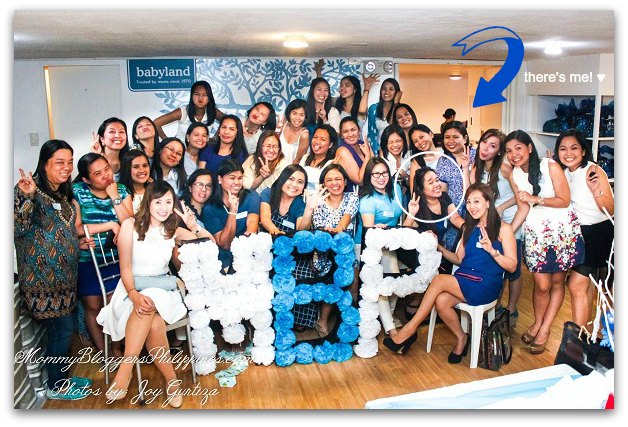 Raffle and Giveaways
A blogger's party won't be complete without raffle and giveaways and we had more than plenty on this Winter Wonderland Party. Thanks to Glorietta, The Cream Factory, Renuzit, Lazada, Fly Ace, Nailaholics, Teleserv, Zomato, Trolli, Triumph, Nature Essentials, all of the moms who attended got a bagful of goodies to take home.
Too bad I didn't get to win the Acer Tablet A1-830-25601G01NSW 7.9" Intel Atom Z2560 worth P,5900 & Sharp LED TV 32LE150M 32" Direct LED Backlight worth P10,997 sponsored by Abenson.
Gifts from Blogger Moms
And of course, we had the traditional exchange gifts and I got these super cool gifts from my co-bloggers. I am taking the opportunity to mention them now because they are not only pretty but very useful too 🙂
Runner Cap from Runnr – Check Runnr's Facebook Page here, gift I got from Mommy Que of LifeofQue.com
So timing since I am currently refreshing my goal to lose weight and this runner cap will definitely be put into good use! Fits my head perfectly, comfortable to wear, and I love it's color.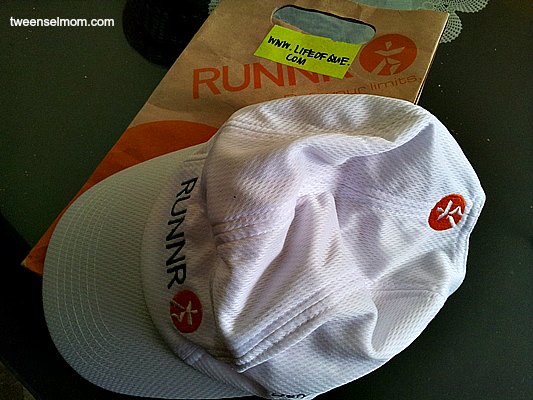 A super pretty, spacious, and durable bag from Sunshine&Citrus – (Bag and Luggage Store) – Check S&C's Facebook page here!
I won this from Mommy May Palacpac of Fully Housewifed blog giveaway promo, whoohoo! I love this bag because it's of my favorite color, gives me ample space for my stuff, durable and not so easily scratched or get dirty. I need this kind of bag because I'm usually in a hurry and I just want to put my all my things inside my bag. I also need something easy to clean just like this one.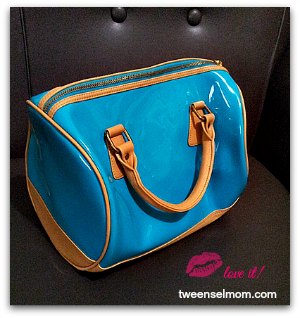 PicWatch – (personalized picture watch) – Check PickWatch's Facebook Page here.
Given as a Christmas gift by Mommy May, thank you so much for this gift. I wear it more often now than any of my watches because my daughter's photo is here. I don't know but I just love wearing my daughter's faces on my wrist, I guess 🙂 I thought neon pink isn't easy to combine with my clothes but honestly, this watch looks good to partner with most of my blouses.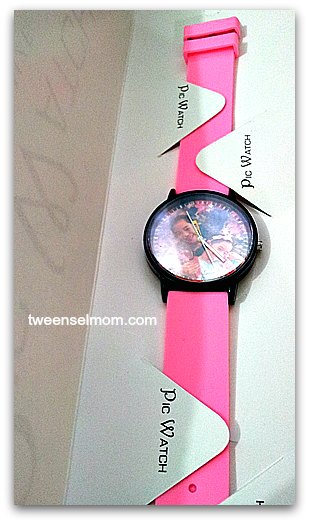 If you are a mommy with passion in writing and sharing your life adventures, why not join the community of Mommy Bloggers Philippines? You won't only enjoy the sisterhood but you'll be able to touch lives by sharing your life experiences.