What will you do if you have a husband who is an avid toy collector? I guess your answer will be that it will depend if you have the money.
Well, guess what, we don't have that much money. And so it took me a couple of years and several fights before I was able to accept the fact that indeed, this is my husband's happiness. I guess most housewives will agree with me (unless you are a toy collector yourself) that seeing your husband fill up your house or his toy room with toys can't be that easy to understand. It seems that these toys will only be "toys", "playthings" and they don't deserve that kind of money to be invested to.
But over the years, however, my husband turned my heart soft. How?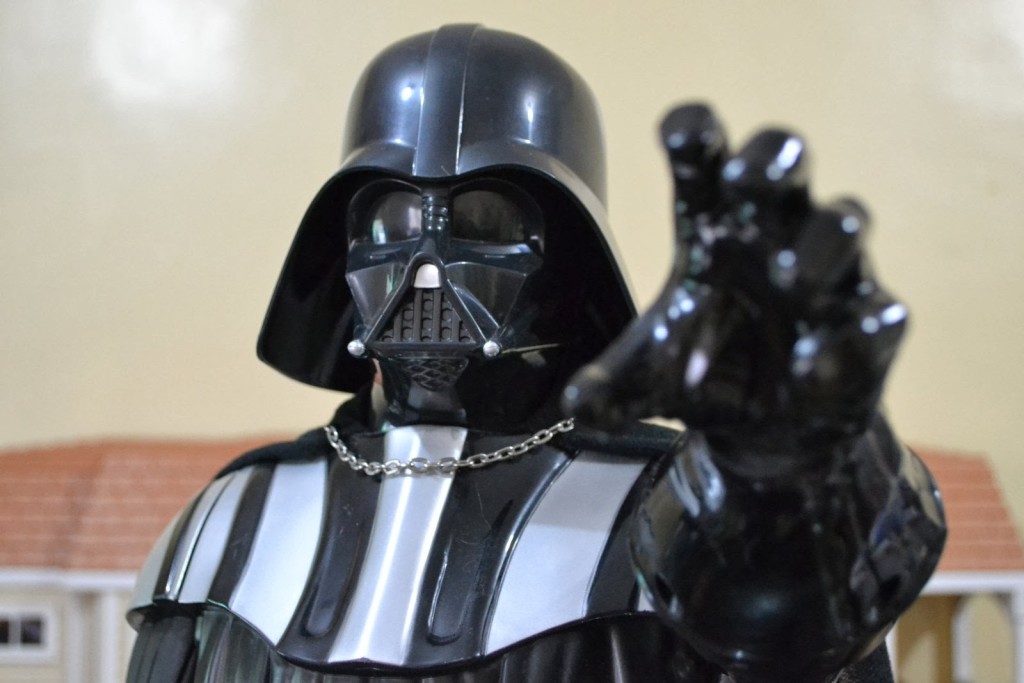 1. I was able to realize that his collection really makes him happy. Whenever he has a new Star Wars toy, a new shirt, or anything which has the Star Wars logo on it, his mood easily warms up. He even created his own blog, Steve's Toy Room, to review his toys and my, he is one better blogger compared to me when it comes to his stuff. Who am I to take away this kind of happiness from him?
2. My daughters and I learned to love his collections too because we loved the Star Wars movies where the toys were based from. We don't get tired of watching the whole series over and over again. There are many times when we talk about the movies and the stories over dinner or when we go out.
3. I also realized that my husband works for the money he spend when he has something he really wants to buy. And before he buys, he makes sure that we get to eat first. And that I get to buy what I want also.  Sometimes, temptations really come to him but I always remind him to keep himself checked. Worse comes to worst, I know also that he will still choose me over his toys.
ToyCon Philippines 2015
This Father's Day, we had a great time at the ToyCon held at Megamall Trade Center. This event is being held annually and I've heard that it has been that way for more than a decade. Though we hardly buy toys there, except for my husband of course who pre-ordered something already, we enjoy going there just to see the toy exhibits, the huge statues, the cosplayers, getting some freebies, and doing some window shopping.
As feedback to the ToyCon organizers, for me, the entrance of P150 may be ok, but I hope that they give some categories for the payers. For example, there should be less fees for kids or for moms like me, or maybe give promos like Buy 2 Take 1 tickets. Or if not these, they can maybe add more freebies to the attendees. Overall, I think they are doing a good job on these events.