Make-up was actually not my thing. I grew up without knowing much about it and when I went to college, my boyfriend who is now my husband doesn't really mind if I wear anything on my face or not. He will always tell me, just like maybe any other boyfriends, "maganda ka na kahit walang make-up" (you are pretty already even without make-up). Even when I started working in an office, I rarely use lipstick, and my compact powder was seldom used.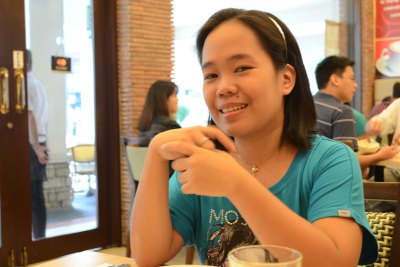 Imagine my surprise when I learned that my soon-to-be in laws were the opposite of my husband when it comes to make-up attitude. My MIL and SILs (short for mother in law and sister in laws) were all pretty and they do their make-ups well. Little by little I appreciated what they do and I understood the importance of make-up or  facial grooming on certain level.
First, make-up can make your pale/dark face lit up and look happier. Most occasion call for this look and so learning to put on at least a little bit of color will actually do good for one's confidence and mood. Second, when you put on eyeliner or mascara, your eyes look bigger and more interested. When you talk to anyone with such eyes, you tend to capture their attention more which is useful when you have an issue to talk about.
Lavish Lashes Studio Professional Eyelash Extensions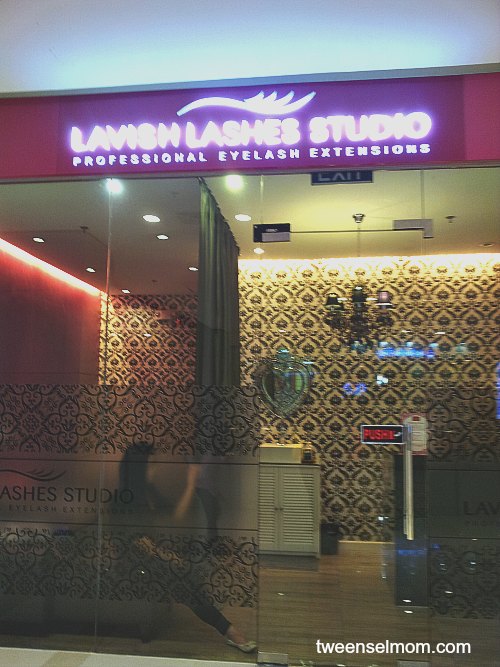 One of my brother in law was getting married and they planned a formal party for the wedding (complete with long gowns, champagne etcetera). I thought this will call for some dramatic look. Unfortunately, I can only put on blush on and lipstick. I find any kind of mascara and eyeliner sticky and they always make my eyes itchy.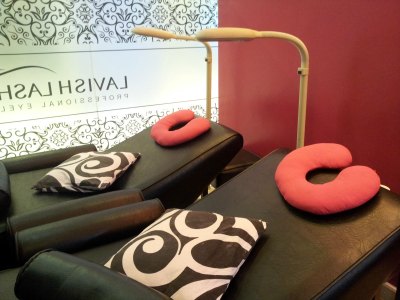 And so I found Lavish Lashes Studio at Ayala Fairview Terraces and decided to give it a try. I've heard so many good things about false eyelashes but I don't want to put on one for myself. I thought a professional service is just what I need.
I was lucky that day when I checked in at the studio because there was still no one being worked on. The staff said that usually, you have to schedule an appointment because the procedure lasts from 30 minutes to 1 hour.
First thing you will be asked to do is to wash your face since after the procedure, you shouldn't wash your eyes until after 24 hours. Then you will be asked to lie down on their special couch, face up. A professional staff will be with you shortly and you will be asked to choose the length, thickness and curl of the eyelashes. My daughter tried to get a shot of their lash catalog but the manager said it was confidential so my daughter just deleted her photos.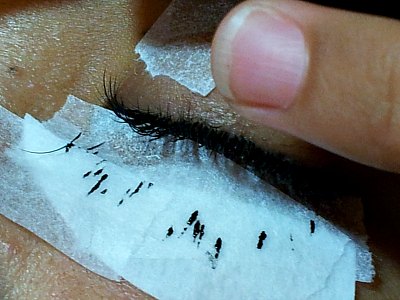 The staff will then put some surgical tapes over the skin before the eyes and that is to protect it from being unnecessary touched and irritated while the staff worked on the lashes. The procedure itself was painless but for me, the waiting part was the hardest. I should have brought an earphone to listen to music while waiting. Worse part was that my daughters were with me that time. You know how kulit kids are and waiting kills them.
After an hour, my eyes initially stung and got a little bit teary. But after a couple of minutes, all of these went away and what was left were these 🙂 This is what the studio calls the Glamour Look which costs P800. The lesser-priced Fancy Look costs P500. I asked what the lashes are made of and the professional staff said they were made of silk. They manually glue in additional silk lashes. These lashes will last for 30 days but they had to be maintained after every 10 days and it will cost P200 per visit.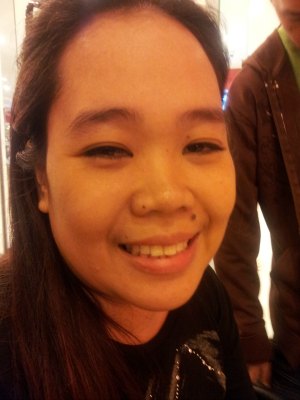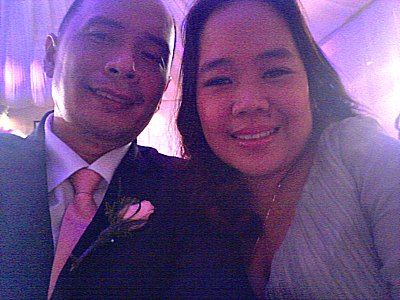 I think these eyelash extensions were worth it for special occasion but I won't be having them on regular days. Though I want these pretty lashes on everyday, P200 every 10 days will be a bit too much for me since I am mostly at home. Still, I will gladly recommend Lavish Lashes' eyelash extensions when you want those quick eyelash solutions. You don't need to worry with mascara smudges and the lashes look and feel natural. They won't fall off even when you shower or wash your face.