Look at this photo. This was recently taken by my daughter. I'd like you to see how confident she was on smiling. That was our main goal when her Dad and I decided to let her wear her Myobrace. Thanks to Dr. Urbi of Green Apple MRC Dental Clinic which has a branch in Trinoma, my daughter is on a straight path to her best smile.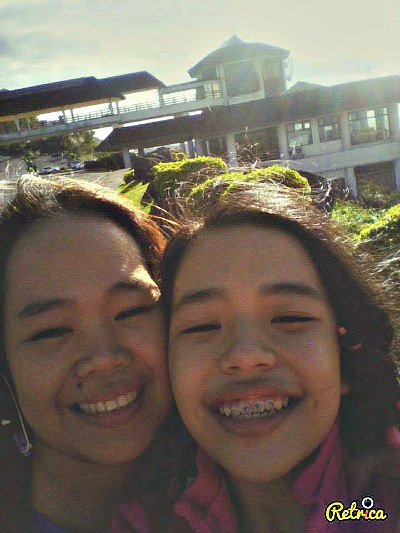 My daughter is already on her 8th month wearing Myobrace. If you will follow my posts on this category "MRC Myobrace" you'll be able to know how it all started and what my daughter went through until these days. Her braces never hampered her eating and she always told me when I ask her how she feels about her braces, she'll say, "parang wala lang".
This was how her teeth looked like 8 months ago.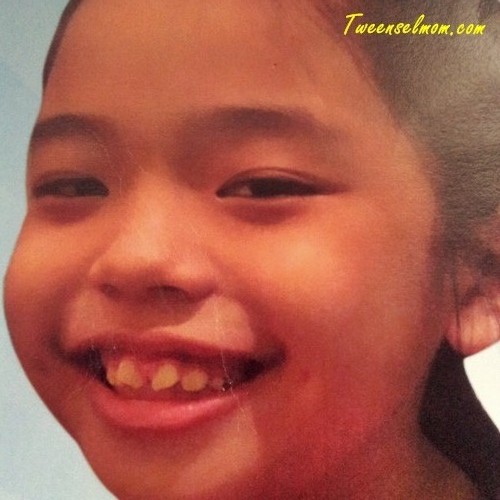 These days she is very used to wearing her trainer. She religiously practice her breathing techniques, wear her trainer, brush her teeth and then after waking up, removing and cleaning her trainer properly. I guess it also helped her with me reminding her time and time again that her Myobrace is quite expensive and she must take advantage of this opportunity to make her teeth beautiful. That when she grow up and become a teenager, she will appreciate it that we had taken care of her teeth as early as these days.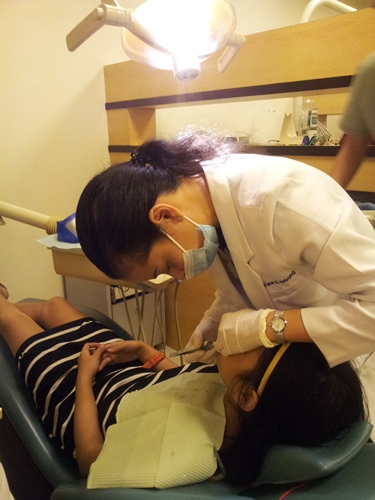 This January when she gets to the clinic for her 8th visit, she will be moving up to Group 2 where she will be trained for better breathing control. As the dentist had mentioned, proper breathing can do a lot when it comes to the development of the teeth. This is why MRC Myobrace is not totally dependent on the trainer and the metal braces installed on the teeth. The patient should be able to follow the MRC Trainer Activities to ensure that the teeth will be fixed perfectly and that regression is totally eliminated.
This year, why not give the gift of beautiful smile to your kids. You can inquire at Green Apple Dental Clinic about Myobrace. Everyone at the clinic is friendly and my daughter feels comfortable going there every month knowing that she is being taken cared of.