How do you think watching a movie at the park feels like? 20 years ago, I think it would have been a kilig date for me and my husband. I remember we used to go to this very same park, QC Memorial Circle, to meet or have a date. We haven't experienced watching a movie there but I'm sure naupuan na namin lahat ng sulok ng park. Our cell phones, if I remember correctly, for the sake of reminiscing, were Nokia 3210 pa. Those were our bf-gf days, when I was still in college, we were always broke and QCMC was our haven, hahah!
CreamOholic Flix Fest
The affair last Saturday was sponsored by Cream-O. It was held for families and CreamOholics (Cream-O fans)and we couldn't be more eager to be there. We were excited to try the different variants of Cream-O which had always been a part of my grocery for my kids' baon and as sweet treats I stock at home. (Cream-O variants include Vanilla, Choco Fudge, Deluxe, Crinkles, Chocolate Chip, Cookies 'n Cream, and Choco 'n Berries).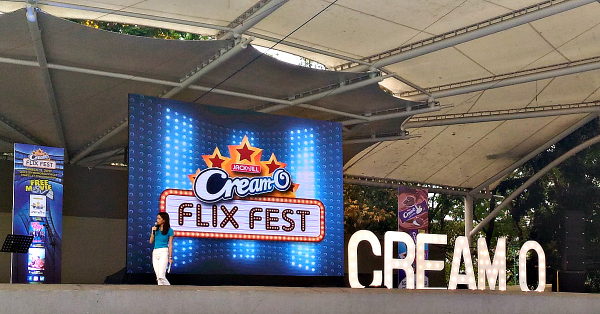 We arrived at the park around 5 PM in time for the showing of Pitch Perfect 1. There was a program being held and we heard of some winners of Robinsons Supermarket GCs and Fujifilm Instax Mini cameras. Wow!
After having some snacks at the bloggers' area, provided by PR and sponsors, we roamed around to join the activities for the event. Some of the booths in there were the "Cream-Ofied Creations" where you will get to choose the toppings for your Cream-O, "Unlock the Popcorn Stash", "Guess The Movie" trivia game,  and personalized "I Love Cream-O" selfie booth (love it!) After a while, we joined the group of families already hanging out and lazily lying inside the huge tent with faux-grass on the ground.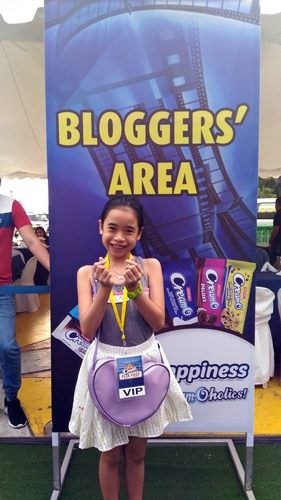 Then they started Pitch Perfect 1. We've seen this movie several times but since it's a musical, it's hard not to like watching it over and over again. After all, it was only the movie which made us like acapella.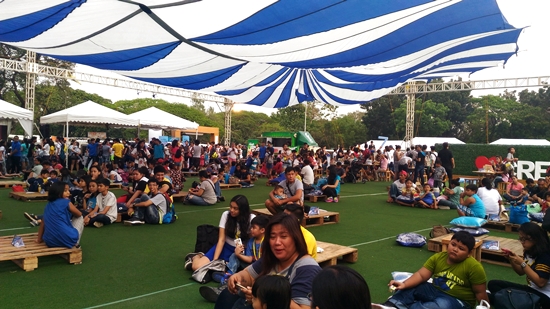 Too bad, we were not able to stay to finish and see the last movie of the day which was 50 First Dates. It was a Saturday and I was sure we had to go home earlier before we get stuck in the traffic. We went home with a very heavy bag full of Cream-O!
Cream-O Makes Family Life Sweeter
It was a fun event and I think Cream-O was successful in telling the people that it's a fun food brand which gives us a lot of varieties to choose from to make us enjoy family bonding time. Choosing Quezon City Memorial Circle for me, is a sign, that it's the type of food that can be enjoyed by everyone, young and old, singles and couples, rich and poor. After all, Cream-O is a sweet treat, and everyone should be given the chance to enjoy life's sweetness once in a while.
Make sure to follow Cream-O on Facebook, Twitter, and Instagram. Join the conversation online by using #HappinessofCreamOholics #CreamOFlixFest . Who knows what Cream-O has in mind for the CreamOholics again!