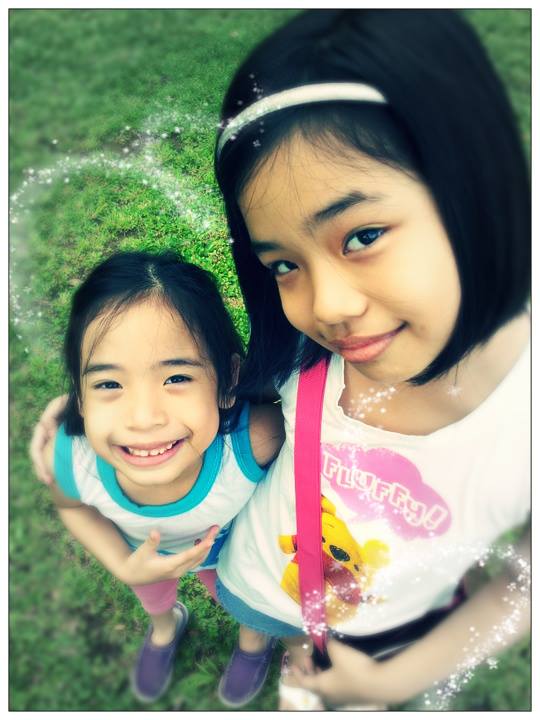 Summer break of the kids won't mean that work at home moms like me will also be taking vacation. We still have to work for a living like everybody else working in offices.
Summer vacations can be less stressful because there will be less task in preparing the kids for school, hubby doesn't have to wake up early to prep the car and bring the kids to school, plus we have a break in reviewing lessons. The dilemma comes over the days when we have to work and my grown up kids are all free and they have to stay at home.
So I've come up with a list which I think will be doable and enjoyable for my kids who are already tweens. Some of them will require us parents to stop working for a while and interact with them, which we should really do, to give some time to stretch, and to have the chance to talk and interact with the kids in between work.
1. Pick a TV Series the whole family can watch, 1 episode a day. I'll be trying to find some list of nice family friendly TV series and will share it with you.
2. Answer a sheet of a worksheet page. My eldest will be taking the High School Science Exams next year and so I've already bought several review worksheets for her.
3. Play with the sibling or mom and dad (board games, video games). They've already listed Monopoly, Scrabble and Jenga as some of the board games they will love to play with us during vacation. I'm thinking of getting a Monopoly with ATM cards which I think is pretty cooler than the original Monopoly.
4. Learn a task at home, do it daily and be good at it (sweeping the room, fixing the bed, cooking rice, washing the dishes). Summer's the perfect time to learn and help mommy at home. This may not be fun for some kids but they need to learn it for the future.
5. Learn a musical piece. Good thing my kids know a piece or two and this summer, they will have enough time to learn a music piece. Maristel is currently perfecting "Somewhere In Time" and she's playing it over and over again. She got the love of classical music from her dad.
6. Learn a dance routine. It helps that tweens are usually music lovers and they know pop music more than us. They love to dance along the music and I'd love them to dance more often, sort of a physical exercise too.
7. Read a favorite book. Time to hit Fully Booked and Book Sale again.
8. Plant a seed and watch it grow. I've seen Plant Your Seed Kits in some toy stores or maybe we can get some seedlings from Quezon City Circle where we often visit during weekends.
9. Find unused or used stuff they can sell and sell it on Ebay. I've started working online by learning Ebay and then selling pieces there. I guess this will be a good learning experience for them, and we got to free some space at home.
10. Enjoy reading a magazine. Get a magazine subscription for 2-3 months (with parents permission).
11. Learn one new vocabulary word a day and share it with the family.
12. Listen to one new song a day (any music artist of their choice will do) and let the family hear it.
13. Work on a craft.
14. Call a friend or a relative, or write a letter to somebody.
15. Write a journal of the vacation.
16. Take family naps (including mom and dad).
17. Read the Bible Verse of the day.
18. Eat a fruit a day. (mom to plan grocery)
19. Plan the menu next week. Find recipes with 5-10 ingredients.
20. Learn how to blog. Though I think WordPress and Blogger doesn't allow persons under 13 years old to create a blog, but with my parental supervision, I can teach them the basics of creating a blog using free websites and adding contents that they will love to share. Actually, they created their own Facebook Fan Pages of their favorite cartoons and they are doing a pretty good job. One quick look will make you think that these pages were created and maintained by older people and they actually have more followers than me.
This one is Maristel's Facebook Fan Page for Monster High.
This one is Mariel's Facebook Fan Page for Frozen.
What about you? Do you have other tips of what our tweens can do this summer when they are at home?