This is the second in the series of blog posts for our staycation at The Linden Suites.
More photos and experiences from our stay at The Linden Suites
A separate room for mom and dad.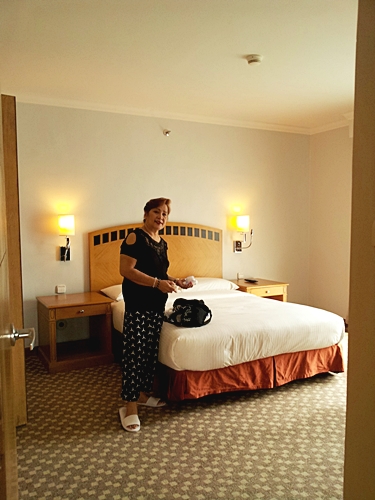 Bathroom
Each of the room has its own bathroom, both has its own bathtub.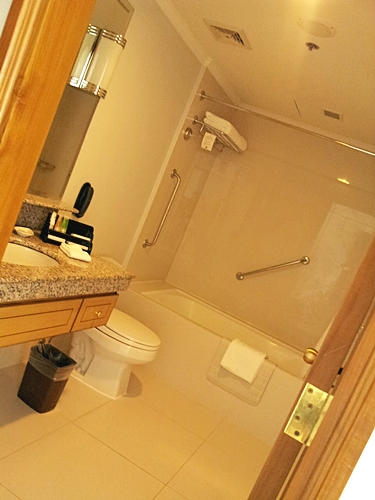 Buffet Breakfast At Mesclun

It seemed that the other guests of the hotel had been exhausted with the pool the other night, we have the restaurant almost all by ourselves in the morning.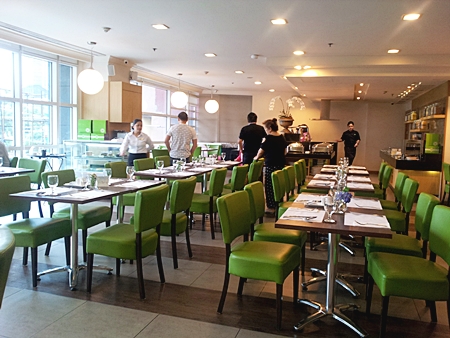 Mom, Dad and Hubby checking out the warmers. As far as I remember, there were fried rice, longganisa, pancit canton, steamed fish, batchoy noodles, and a separate station for the breads, the pancakes and omelets, the coffee and drinks, and the salads.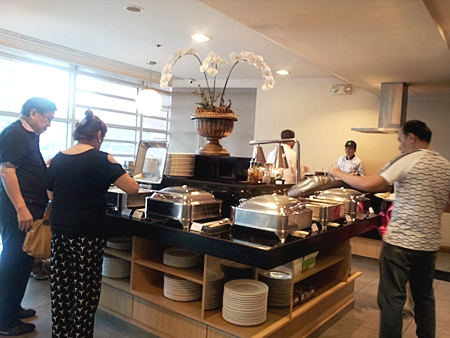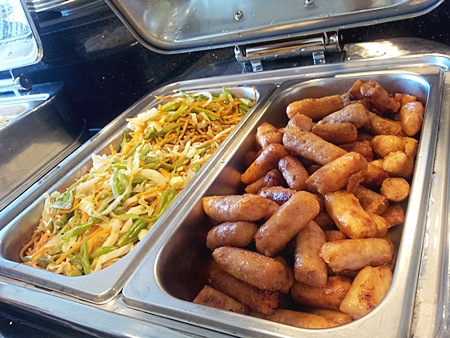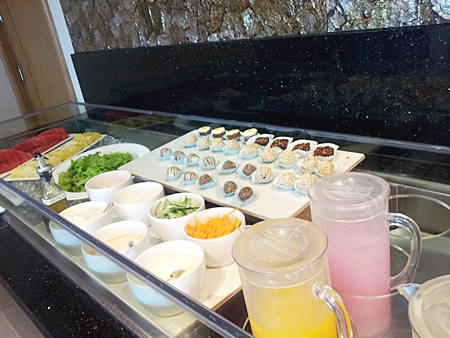 My favorite salad was their fruit salad with watermelon. I haven't tried that before anywhere else.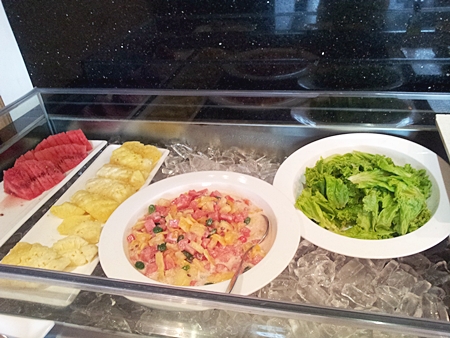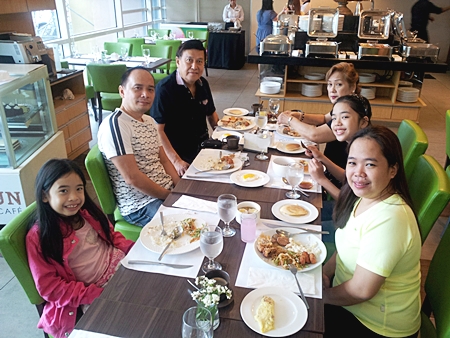 The Pool
Of course, one of the top reasons why The Linden Suites is now one of our favorites, its beautiful, temperature-controlled pool!
Here's one of the photos I shared when we were there at the pool!
More Photos and experiences at The Linden Suites here!

See the swimming pool, a video of how the pool looks like and our fun Mother's Day activities!