More photos and experiences from our stay at The Linden Suites
On our way to the pool at The Linden Suites.
We were at the 23rd floor while the pool was on the 9th floor. What's great at The Linden Suites is that elevator cards are restricted to your floor. You can't go to the other floors where you don't stay unless you request access from the lobby. This means the hotel is keen to the security of their guests.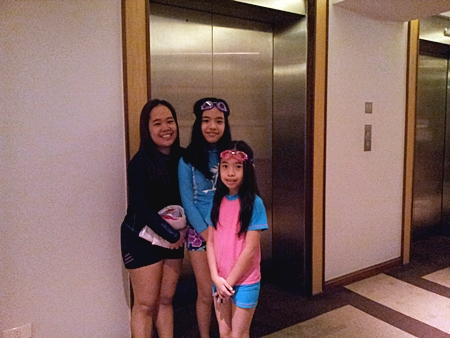 Loved the jacuzzi! Water here is much warmer than in the pool but its tolerable and has that soothing effect for my nerves.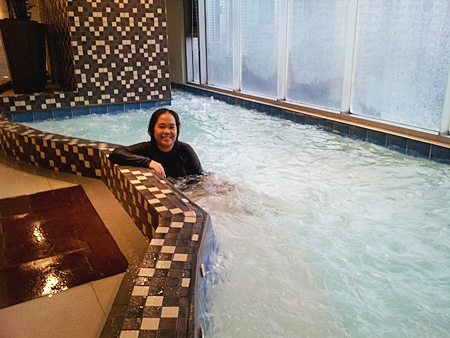 Swimming with my friend Louisa (blogger mom of artofbeingamom) . Our kids enjoyed the pool a lot!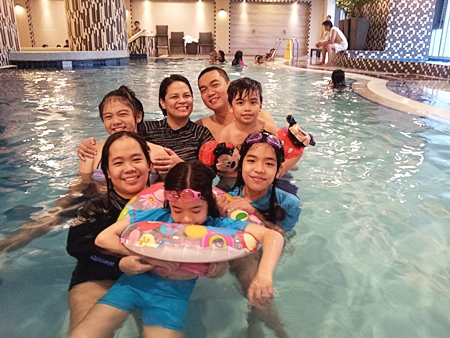 The Linden Suites Mother's Day Activities
 The Linden Suites is very much popular for their activities for holiday occasion. Last Mother's Day, they had prepared three special activities for their guests.
Aqua Zumba
First time to Zumba in the water. It was fun especially I get to enjoy with my mommy friends Joy and Louisa.

Cooking Demo By Chef Rosebud Benitez
Though we were a bit late, we got a great recipe from the pretty Chef Rosebud Benitez and food from Weigh To Go Ph. Weigh To Go offers a 5-day menu program for those who want to lose weight.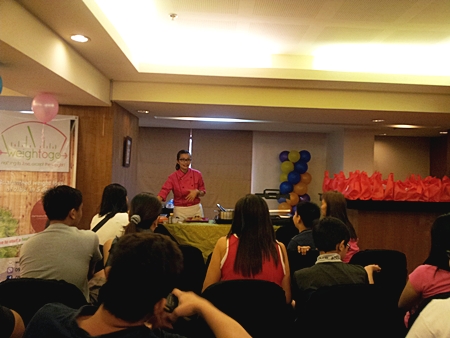 Make-up Workshop by Mary Kay
Lastly, we had a fun mini-workshop on how to properly take care of the skin and put on make-up, sponsored by Mary Kay.
Before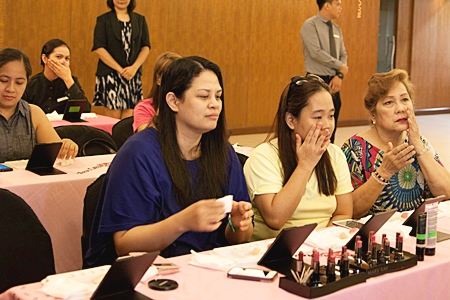 After
– we had so much fun putting on eye liners, eyeshadows etcetera and here are the finished products. Smiling and prettier mommies!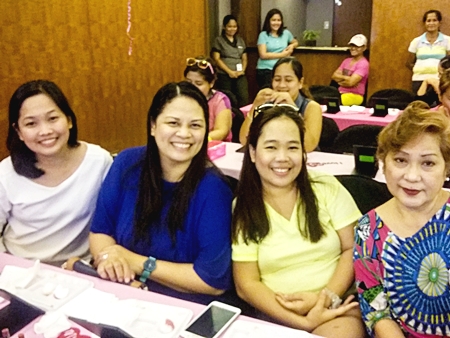 Thank you The Linden Suites for giving us a wonderful time this Mother's Day!
Feedback : The Linden Suites, as far as the hotels we've stayed in Ortigas, is very recommendable for family staycations. Their attention to details making sure that the guest have everything they need is just wonderful.
Example?
Their suites are very spacious, as in.
They have many outlets enough to charge all your gadgets.
We have 3 televisions in our suite, one for each room and the sala!
and many more details which we will surely miss.
More photos and experiences from our stay at The Linden Suites
Click here for more! — The Linden Suites Manila – Bedroom, Bathroom And Buffet