Have you experienced a Christmas or New Year's Day when your dining table is cake-less? Because all cake shops have that long line outside and all of you happened to pre-order? I did experience that, and I promised myself that if ever it happens again, I'll be ready. But baking, as I usually say, is easier said than done. Especially on holidays, when I can't even find time to brush my hair.
Since I'm a carrot cake lover ( I love it more than banana cakes ) I decided to try Magnolia Fast & Easy Bake Carrot Cake Mix. Because a cake mix is a mom's best friend when it comes to cake emergencies.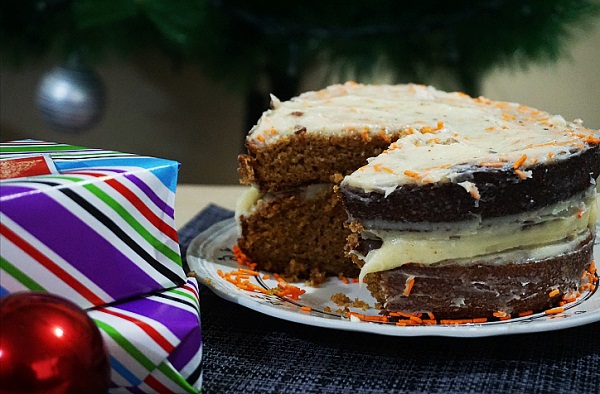 Why Carrot Cake?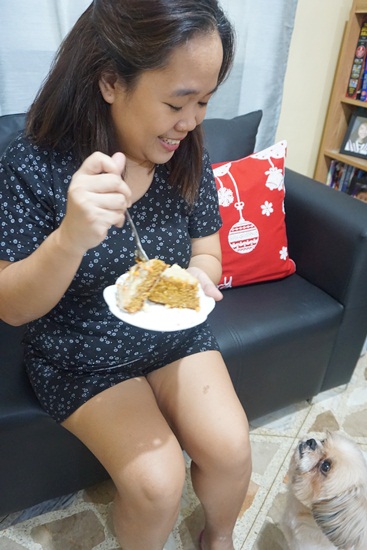 A carrot cake is healthier than other cake type obviously because, it has carrots, a vitamin-rich vegetable good for the eyes.
You can serve a carrot cake either warm or cold, and it will taste good no matter how you want to eat it.
A carrot cake is flexible, because you can bake it as plain as it is, or with nuts and glazed fruits, or with rum like in fruit cakes.
A carrot cake has long shelf-life. You can store it in the fridge even for as long as a week.
Using Magnolia Fast & Easy Bake Carrot Cake Mix
Using this carrot cake mix is super easy. You just have to basically follow the instructions at the back of the box to make the cake, and then in the side portion of the box is the recipe for the cream cheese frosting.
For this cake in my photo, I used a total of 4 boxes of carrot cake mix, 4 eggs, 3/4 bar of softened butter, and 2 cups of grated fresh carrots.  The cake mix box includes the sugar crumble and the baking tray (a small rectangular tray made with aluminum foil). I used my own spring form circular bake pan because I wanted a round cake rather than the bread loaf type.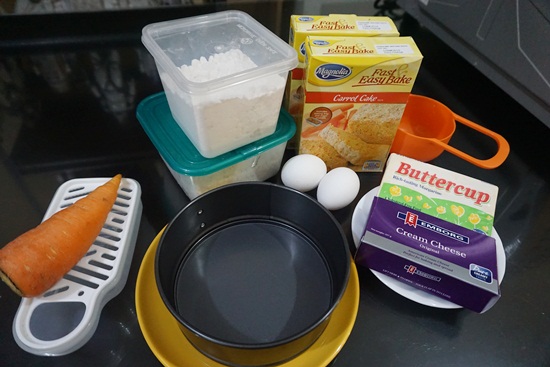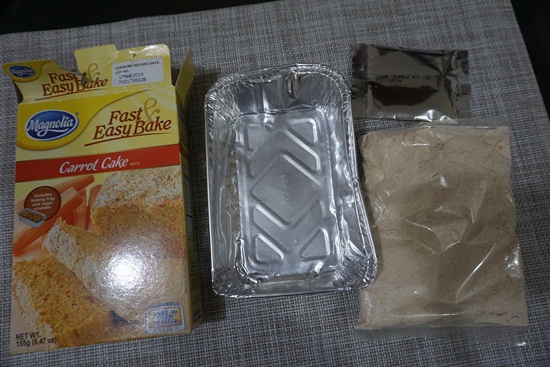 If you happen to lose the box, I've included the recipe here. You can either use an oven or an oven toaster to make you carrot cake. I used my oven because I don't have an oven toaster.
For 1 small carrot cake, you will need
1 pack of Magnolia Carrot Cake Mix
1 egg
2 tbsp butter, softened
1 cup carrots, finely grated
1 pack sugar crumb
1 tsp butter, softened
1 Preheat oven to 175 degree Celsius
Mix sugar crumble and butter until it resembles coarse crumbs. Set aside.
Combine cake mix, egg, butter and carrots in a bowl.
Mix all ingredients using a spatula or wire whisk until batter becomes smooth.
The recipe doesn't add milk but I did to make the recipe a little bit creamier and easier to mix. You just have to add some more minutes when baking when you add milk.
Spread the batter to the pan and then sprinkle sugar crumble on top.
Bake for 25-30 minutes or until toothpick comes out clean.
For the cream cheese frosting, you can use other brands though I wasn't able to get that milky white color because I didn't use Magnolia.
1/4 bar Magnolia Cream Cheese
1/3 cup Powdered Sugar
1 tbsp softened Magnolia Butter
Cream butter and cream cheese and then add powdered sugar gradually. You can add vanilla extract for added flavor if you like.