Affordabest – this is the word used by the Heads of Phinma Properties, the owner and developer of Hacienda Balai, to describe the 14 building condominium project in Zabarte Road, Quezon City. Actually, I was a bit adamant that day to go anywhere but I became interested to join this blogger's event because husband and I also dream of having our own home someday. I thought it will be a good idea to see the current happenings in real estate. Hacienda Balai was a worthy visit knowing how affordable their units are considering that it is located in one of the busiest locations in the region, Quezon City. It gave me a glimpse of hope that someday, we too, can afford to buy our home in this beautiful setting.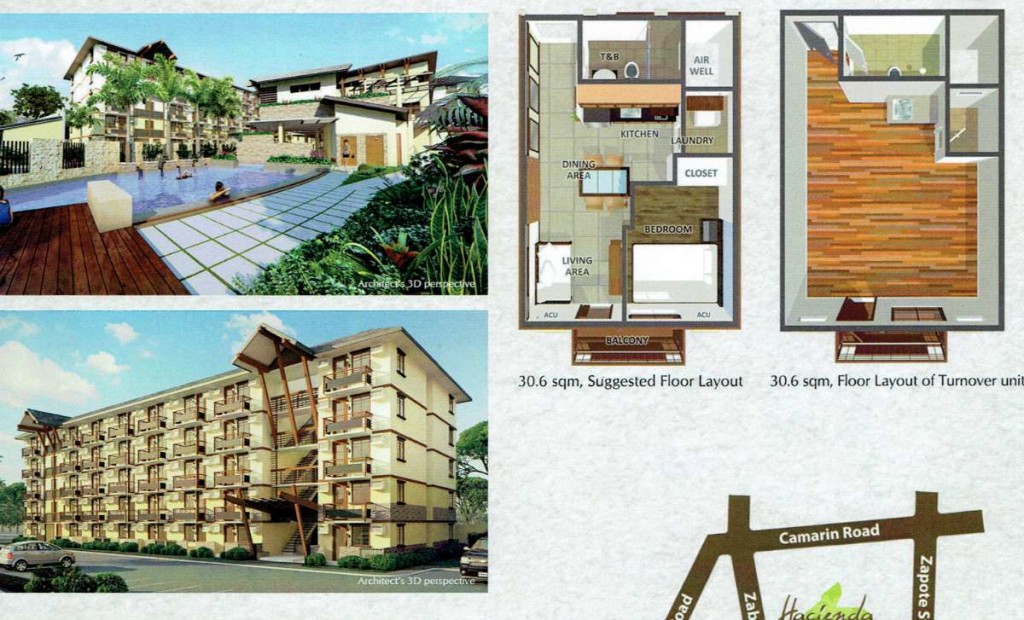 That day, we had the opportunity to sit and interview PHINMA President Mr. Willie J. Uy about Hacienda Balai. It's nice to hear straight from the president how this condominium project becomes unique from the so many condominiums surrounding the area.

1. This condominium project with was built with the tropical vacation homes in the developer's mind. This means that there will be lots of trees and aesthetics depicting a resort that the people who will be living in it will feel relaxed as if they are always in a vacation.
2. I asked some info about the safety of the structures, (earthquake and flood) and the engineer of Hacienda Balai, who was with us also that day, told us that, with all the development projects of PHINMA, they always coordinate with the city engineers about them making sure that they are completely safe for the residents. After all, they are very sure of the materials they use for their buildings.
The engineer said that all of their condo buildings are cast-in-place concrete ("buhos"). I did a little bit of research about this and I found out that cast-in-place concrete are very resistant to explosion, can endure very high temperatures such as in cases of fire, and they can also resist strong winds in cases of strong typhoons. Aside from safety, you'll save a lot from spending on renovation contractor because of the durability.
3. If you aren't aware of it, PHINMA is a pioneer in the cement industry. Aside from being sure of the durability of the materials they use for construction, this is also the reason why they are able to make the project very affordable. Unlike other developers, they don't need to buy most of the materials from other parties.
4. For 1.8M, you can get a condo unit with balcony and a parking slot in Hacienda Balai. If you will check other properties in the nearby areas, you will only get a condo unit for the same price.
Watch a short clip of our interview with PHINMA President Mr. Willie J. Uy.
To get to Hacienda Balai, follow the map or check out their website at www.phinmaproperties.com to know more about Hacienda Balai and the other current developments in the city and in nearby provinces.