Finding the perfect jeans for me is a challenge not only because I'm petite but I'm also chubby in the usual parts. Very ironic because I think my body is very typical of Filipinas my age, but when I'm looking for jeans, I find it difficult to find a pair for me because they are either too tight fitting on my belly or they are low rise ( they don't reach my belly at all). I'm looking for a perfect pair of denim jeans from Levis just recently, I've already found my size and my style, but when I got to the fitting room and see myself in it, I totally changed my mind. Sometimes, you need to be in your perfect mood and perfect budget too before you are able to bring that perfect jeans home.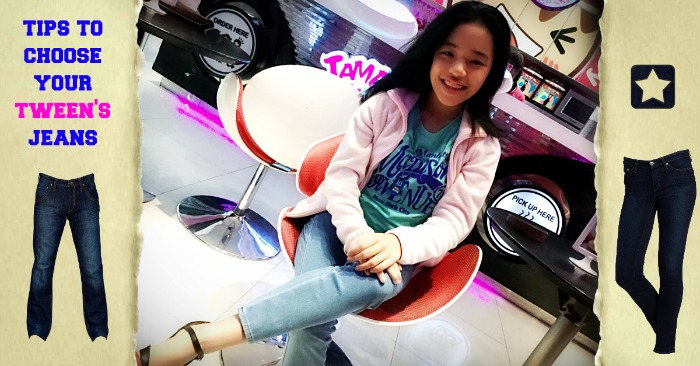 Luckily, when it comes to my daughter, it was fairly easy. I think majority of the brands these days cater to young teens like her. The jeans that we find in store these days most usually have her size of hips and length available off the rack. Even so, make sure to give your tween an advice in picking their jeans. If we don't guide them, they will either buy and be ripped off or buy something overly expensive when they actually don't have to.
Tips In Buying Jeans For Tweens
1. Know your daughter's preferences –  Make sure to know or ask about your daughter's preferences when it comes to jeans. Our style and color preferences may not always be what they like. For example, my eldest likes to buy jeans with elastic waistbands while I prefer the button type. To keep up with this preference, I buy the leggings type of jeans which usually has those kinds of waistbands and stretchable fabric.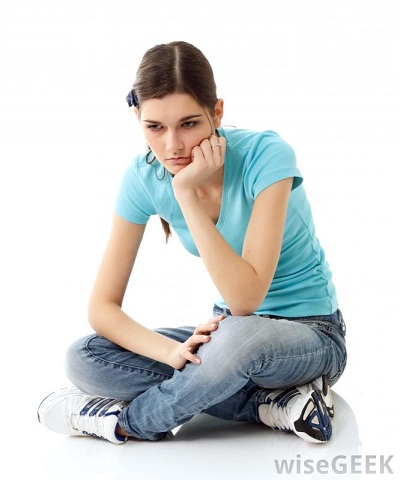 2. Let her know that jeans are not only for the rugged style. My daughter has this notion that you wear jeans when you want to look hippie or that you can only wear it with t-shirt. Jeans can also be worn elegantly with a pretty blouse.
3. Quality doesn't always mean expensive but usually, branded jeans have great QUALITY. I've always tried to teach Maristel that it's not necessary to buy super expensive clothing including jeans BUT usually, those which are made by popular brands are made of good quality material and that they last longer. It's better to invest in these kinds of "medyo pricey" clothes rather than buying a lot of cheaper ones which will only last after a few use.
4. When buying jeans, it's always better to buy with the kids and fit them before paying. There are a lot of times when I thought that I did good buying their clothes without them with me, only to end up returning them. Teens grow up without us knowing it, and it's not always about the height. My daughter's hip and thigh size expanded and I didn't even notice it.
5. Go for soft jeans. For me, I always encourage for Maris to choose soft jeans which are more comfortable but also lighter, easier to wear and wash. In our kind of weather and the teens hyperactivity, jeans made of thick materials can be uncomfortable and limiting to your teen's actions.
In general, most of my requirements for jeans will be seen in my choices for my daughter's clothing. But as she grows up, she starts to see and pick according to her style, and I try to let her be (well, I don't have a choice about that most of the time). What we can do is just to guide them so they can choose wisely and enjoy their purchases for a long time.