When asked to choose from money, wisdom and love, I'll say LOVE faster than the speed of lightning. Why? Because as a middle aged mother and wife, I think I've felt love and have given love in its simplest forms.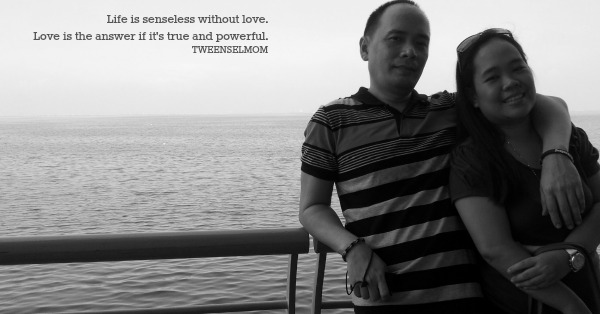 Life Is Senseless Without Love
No matter how much money you have and how knowledgeable you are, in the end, happiness will depend on how much you give and get affection from the people around you. I have read so many novels and people's histories which strengthens the fact that people who shows hatred and influence others to feel the same are those who grew up without love in their families.
Adolf Hitler, the notorious German dictator who had millions of Jews killed from what they call the Holocaust, had an unhappy childhood with a dominating father and lost most of his siblings before he reached adulthood.
Osama Bin Laden, the leader of Al Qaeda, which is the group responsible for the hideous September 11 attack in the USA, had parents who were divorced in his early childhood.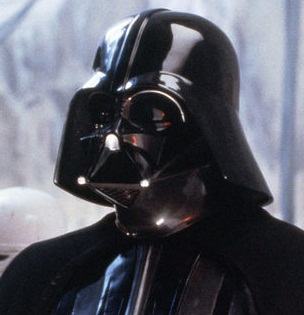 Nobody from this generation doesn't know about this character. Darth Vader had immense mental and physical powers but still, his crooked sense of love for his mother and his wife led him to be villainous.
See, all these characters, real and fictitious, show us that love always begets love.
Love Is The Answer If It's True And Powerful
Even though I believe that love is the ultimate answer to all the problems in the world, it won't hold true if that love is based in ignorance (knowledge) and if it's weak and passionless. And I guess we can all practice developing the correct kind of love at home. As parents, me and my husband find ways on how to simply communicate and teach our kids compassion in simple ways.
Love for God – We are not a devotional kind of family but we make sure that our kids know about God and the importance of prayer and going to church. We were born Catholics, we regularly go to church on Sundays, not because we just like to keep the tradition, but because we know that when you show example to your kids that you value the Creator and make time to pray, the kids will learn that we are not here in this world because of ourselves. That there is someone powerful who Created Us. Just knowing that teaches them humility and gives them hope that even without us, they will never be alone.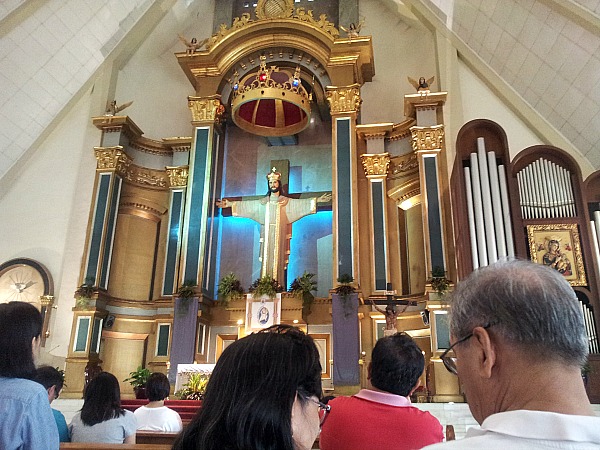 Love for others – Developing love for others should be innate for all of us but unfortunately, greed usually comes in first. But money, fame and power are not the only reasons why some of us struggle to show concern for others. Sometimes it's pride. It's either we are so proud that we want to see others lower than ourselves, or that we are too proud to admit our mistakes that's why we fail. What we teach the kids is that in the end of all these, we will be judged accordingly, not by what we gained for ourselves, but for what we have given.
Love for your self – How we value ourselves realistically is very important because it either makes or breaks us. Yes, setting high standards and dreams are necessary for us to grow or be better, but acknowledging our "current strengths and weaknesses" make us love ourselves more, be able to celebrate on small victories, and then move on to bigger things. One occasion when I learned about this is when my daughter arrived from school and brought the news that she got 3rd place on her quiz bee. Her sister got 2nd place. When I asked her why she got 3rd even if we reviewed the last time, she was upset that we had to ask to it. I realized that she had a point and that we had to celebrate first before we talk about why she failed. Sometimes, our kids can teach us good values without us realizing it.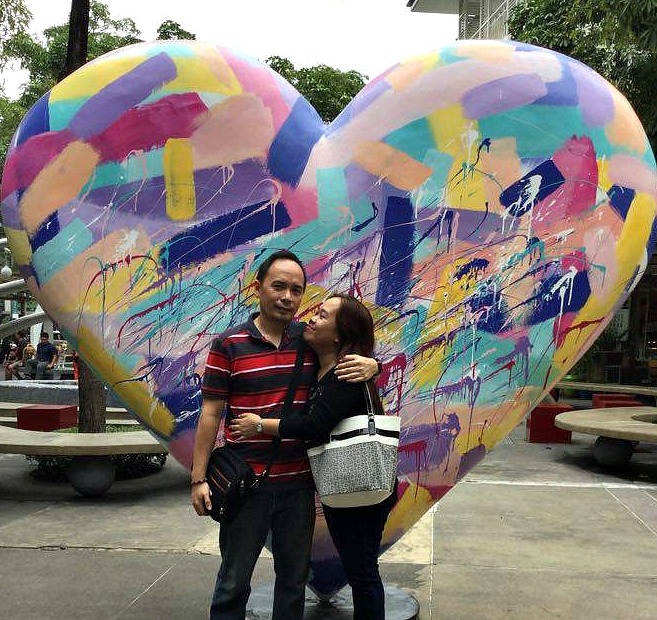 I still have a long way to go in this world and I know I have not shown or shared too much of myself to be worthy of saying that I have selfless love. Because being selfless is Godly and I admit that I am still working and struggling at it. The important thing is that even though we know that we fall short of love, that we do our best to work on it, and not be ashamed to show it.
This post is exclusively written for eCompareMo.com