I only know a little about asthma though I've lived with family members who have asthma when I was younger. The only son of one of my aunts has an asthma and I saw how challenging it was for them back then. I remember how strict my aunt was when it comes to nebulizer time and my cousin's activities (di pwede laging mapagod or mapawisan). I also have a stepbrother who is asthmatic and my father often complains about the medicines they need to buy whenever my brother has an asthma attack. My kids do not have asthma nor my husband has a family history of it but like me, my daughters both have chronic allergic rhinitis. And this is not good because allergic rhinitis, as I found out, can be a precursor to asthma.
Last week, I was invited to an event sponsored by Omron Healthcare wherein several mommy bloggers attended to be informed about asthma and to know about Omron's CompAir Nebulizer System NE-C801. It was an intimate and fun event meeting up again with some of the moms I know from the blogging industry and MBP. The event was held at Stacy's Cafe in Bonifacio Global City and there we had a delicious lunch, caught up with some short mommy talk with each other, and played some parlour games.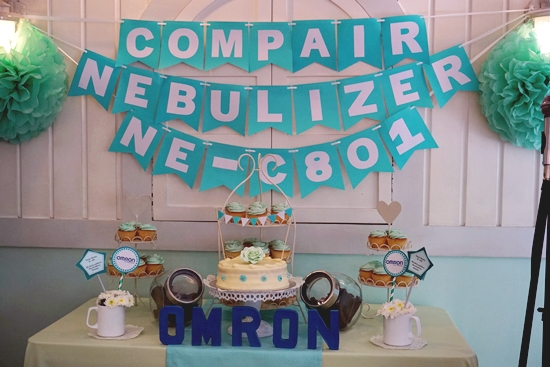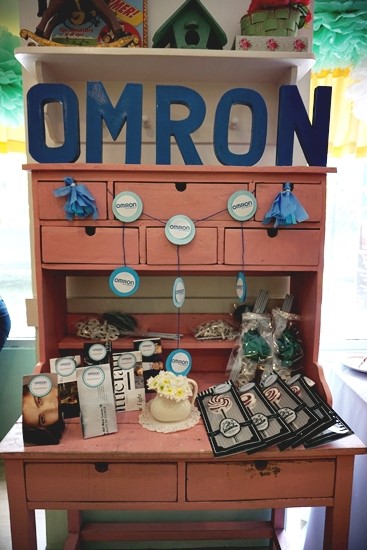 The highlights of the day was an informative presentation by Dr. Anjanette O. Reyes – De Leon, M.D.,  a pediatrician and asthma and lung specialist and the product demo. It was quite a long talk about asthma and how moms can help care for family members who have this disease. It helped a lot that most of us moms there know each other for quite a long time and that we can relate with each other as moms. We were able to ask and discuss freely with the doctor and time flew quickly.
I was able to scribble some notes from the talk which I want to share so here they are and I hope you learn even a bit from them:
Asthma is what you call the disease when the air passage is being narrowed due to the inflammation. A person who suffers from an asthma attack finds it difficult to breathe, may cough, wheeze or feel pain in the chest.
Most people who suffer from asthma may be male, premature kids and those who are exposed to tobacco or triggers from the environment.
Asthma is a disease for life but the symptoms can be controlled. Some kids who have asthma may grow up to be adults without suffering from asthma attacks.
Allergies such as allergic rhinitis should be treated as early as possible because recurring allergies may lead to asthma.
Asthma which was developed over time is called an acquired asthma.
Allergens can also be found at home including dust from mattresses, uncleaned air-conditioning filters, pets and pollens from the garden.
A nebulizer is a device which helps people having an asthma attack or having difficulty in breathing breathe easily. The device turns liquid medicine into vapor so that the person can inhale it easily. Unlike metered-dose inhalers (MDIs) which is portable and can be carried in pocket or wallets, a nebulizer is usually a bit bigger and have tube attachments. A nebulizer is for young people who aren't old enough to use inhalers or for older people who needs immediate relief in breathing.
Talking about nebulizers, Omron, a popular and tested brand because of their state-of-the-art blood pressure monitors, thermometers, body fat analyzers, step counters and pulse massagers, came ups with CompAir Nebulizer System NE-C801. It's a sleek type of nebulizer which I can consider better in design and function than my old nebulizer at home.
My husband bought our nebulizer years before because as I've mentioned, we have allergic rhinitis. A nebulizer really helps a lot in treating difficult breathing when we have colds due to allergy. One time, my allergy was so severe my colds already turned to cough and sticky phlegm. I didn't have any stocks of medicine for the nebulizer or medicated syrup. When I slept, I woke up several times choking and I had to throw up just to be able to breathe.
Omron CompAir Nebulizer System NE-c801 uses Virtual Valve Technology where the nebulizer kit converts the prescribed medication into an aerosol or microscopic droplets which can be easily inhaled with minimal wastage. The nebulization rate of NE-c801 is 0.3 ml/min while our old nebulizer which has a nebulization rate of 0.2 ml/min only .
I'll prefer NE-c801 also because it's not noisy unlike my old nebulizer. Omron is also compact and lightweight. It will be perfect for moms who need to carry and travel their nebulizers from time to time. Omron mentioned though that users should be particular in cleaning the appliances as soon as possible to prevent clogging. If the tubes are left uncleaned, the medication particles may dry up and block the tubes.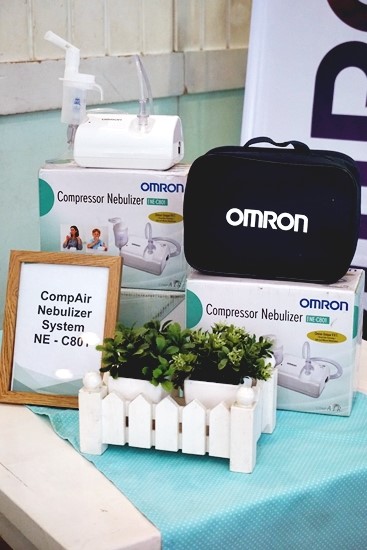 Please watch a short portion of the product demo.
If you or any of person at home has allergies or asthma, having a handy and reliable nebulizer will be a good investment. Our weather is very unpredictable and same as our health. We won't even know what can trigger our allergies. It's always better to be sure than sorry.  After all, a nebulizer can last for so many years if taken cared of properly.
Omron has an ongoing promo of P300 off for Omron CompAir Nebulizer System NE – C801. You will be able to buy the complete set for P2,980 until October 31, 2017. For more information, you may visit www.omronhealthcare.com.ph or Facebook.com/OMRONHealthCarePH.