Mommy Mundo has been popular for holding mommy empowering events, entrepreneur workshops, and of course, sale! Although the weather wasn't that nice yesterday, it didn't stop me from checking out the offerings from the Mommy Mundo Clearance Sale in Funranch. After all, the venue was ideally covered being within the Big Red Barn in FunRanch.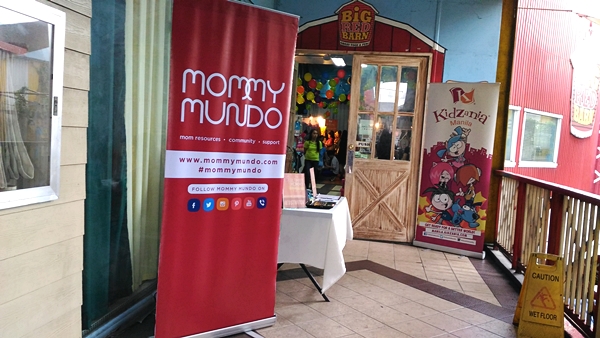 Participating brands in this sale are:
BabyZone, Philips Avent, Pigeon, Modern Mama, Baby Mum-Mum, Nurture Nook, Luvable Friends, Yoga Sprout, GreenKeeps, Star Kids, Zyji, Happy Dragon, Tots of Love, Lunchbreak Trading, Mommy Matters, StenLock, Love You Mom, Born Baby, BellyBra, SuperBra, Wonderworld, The Nest, Le Bunny Bleu, Sensible Lines Milk Trays, Mome, Tomatoberry Kids, Baby Leaf, Monogram Style PH, Plouch, Bug & Kelly, Hudson Baby, and Baby K'Tan .
If you got a baby or a toddler, this sale is a must for you to find new baby brands and new kinds of baby products (examples are new baby food, new brands of baby carrier, food keepers, toys not only for babies but for toddlers also, breastfeeding moms dresses, shoes for little girls and moms). I also found a lot of girl summer wear (it's not summer but what you do is to buy discounted clothes in bigger sizes and reserve them for summer) . If you are fond of wearing branded clothes sold with cheaper price tags such as Guess, GAP and Disney, this will be the sale to go to.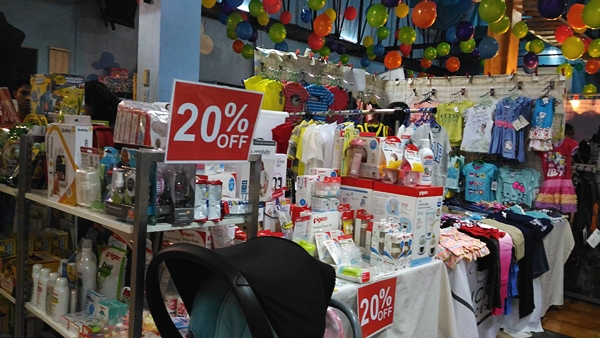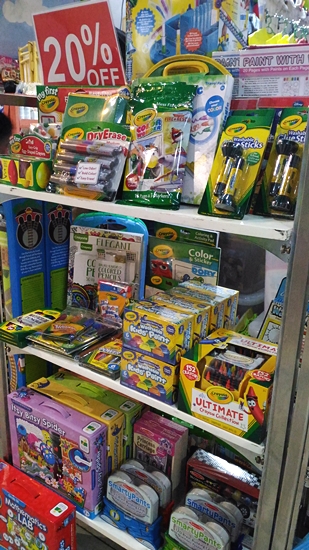 You'll also find unique items here and they include Bendable Shades, Washable Sanitary Pads, Cupcake Dolls, Organic Dishwashing Liquid, and Nerune's Happy Kitchen (Kid's DIY Candy Kit).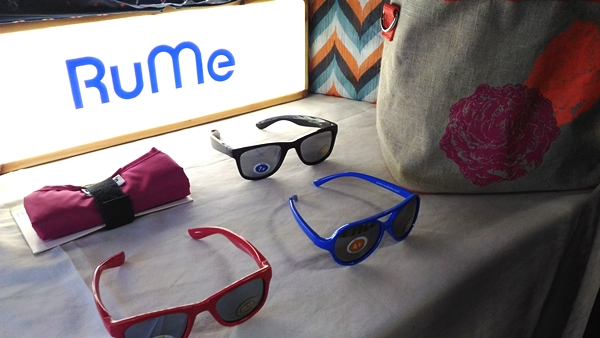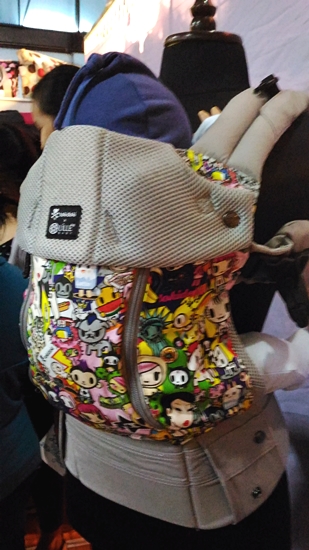 MD Moms as I've checked out from their website provide baby skin-care products which are fragrance-free and can help in baby skin problems such eczema, psoriasis and cradle cap.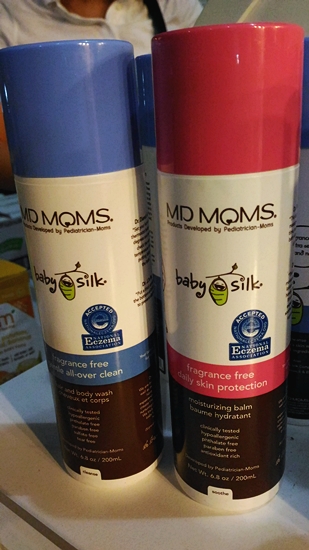 Kidzania offers discounted birthday packages which are too irresistible!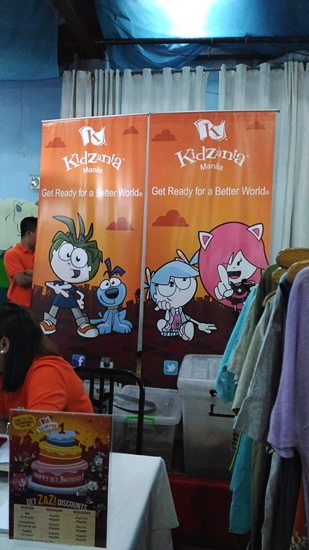 Mome have pretty blouses specifically for breastfeeding moms.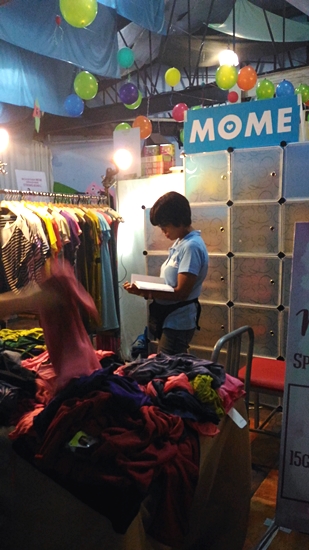 My Hauls
Of course, I wouldn't go home empty-handed. Although my daughters are already tweens, I still liked so many stuff which I brought home for the two girls. I also bought some baby food and clothes for my Papa's kids.
I got pretty fabric face masks from this store which costed P75.00 each. I'm keeping the masks for New Year and they are washable so we can use these for a long time.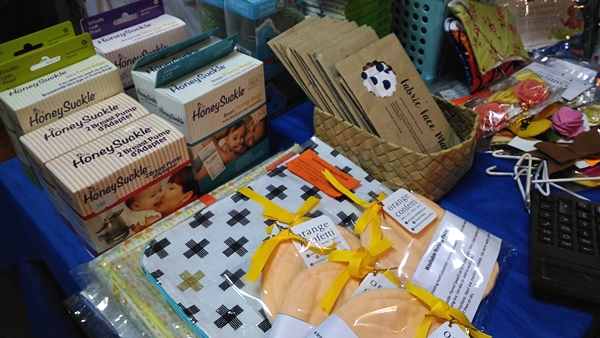 My favorite organic dishwashing liquid Cusina is there with 3-for-P150 promo. The Color Clicks markers will be for the 2 girls who always need color pens for their school projects.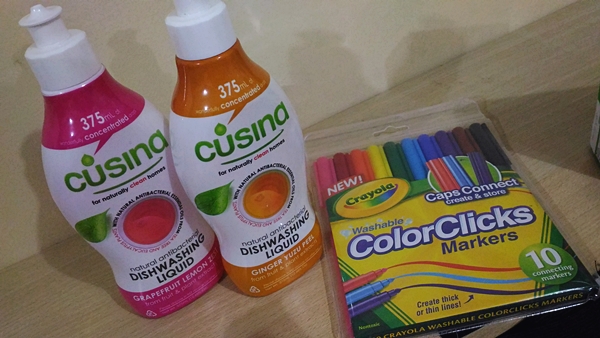 These baby biscuits are available in different variants and I bought the banana flavor for my niece (P95/box)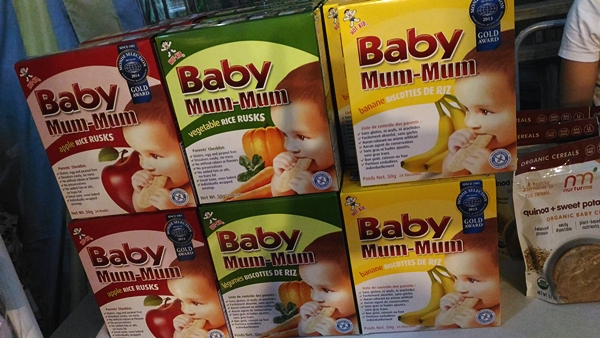 Girls and Boys shirts from Bug & Kelly (P125.00/each) and pajama set for P180. I got several because I felt the shirts' materials and they were pretty good.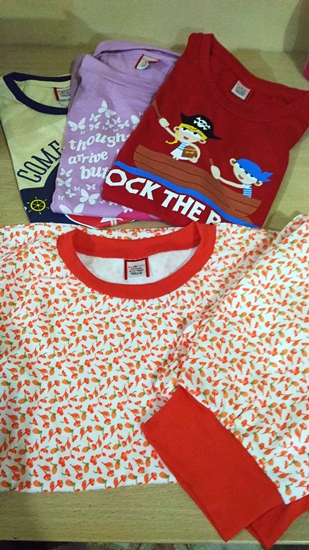 A sparkling Guess leggings which you'll see being worn already in this photo below 🙂 9-10 year old girls, P450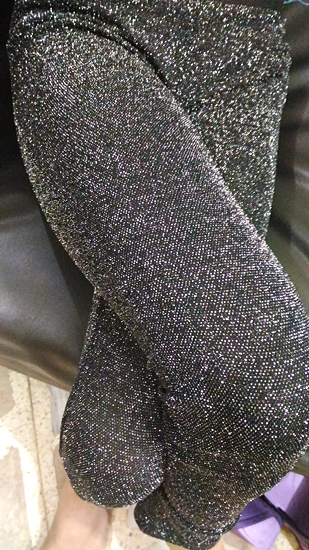 A Japanese hamburger DIY kit which has been requested by my eldest for a long time. To quote the website Kracie.com :
• Make a hamburger set meal that looks and tastes like the real thing! Use the knife to cut the bun, patty, and potatoes, and feel like you're really cooking.
• Bun mix, hamburger mix, cheese mix, and sauce mix included to make two mini-hamburgers.
• Along with the hamburger, make French fries and cola to complete the set meal.
• Make a flag, French fries holder and a cup from the sheet and feel like you're working at a hamburger stand.
I am curious of how they will make the hamburgers and I'd make sure to update it in this blog.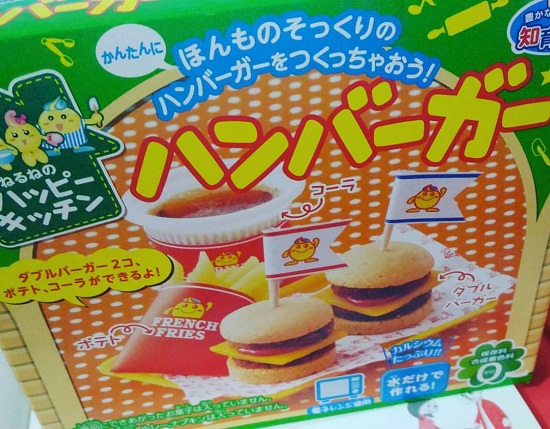 Mommy Mundo Clearance Sale will be up until Sunday, August 14. Make sure to visit!