Do you use apps? Sa dami ng apps available, I stopped using so many and retained only a few. Because like some of the books I own (the physical books) end up being dusty. I am always de-cluttering at home and that's the same with my phone. Aside from the default apps, I only keep my social media apps, Waze, Uber/Grab, A PDF Reader, and this one, most recently, The Smart Mommy App.
The Smart Mommy App is actually a very new app which I've learned from the developer herself LJ Reyes. Yes, the actress LJ Reyes. I met her just this month when I went along with my friend Louisa for a mani/pedi session at Posh Nails Tomas Morato. LJ was with her lovey Paulo Contis and as much as they were very appealing, they were also very accommodating. Motherhood suits LJ as she looks radiant and happy.
I just had to note that, unlike with other celebrities, LJ and Paulo made us feel at home. Their personalities are just befitting the mommy app they are trying to promote and moms are the first persons to make someone feel homey, right?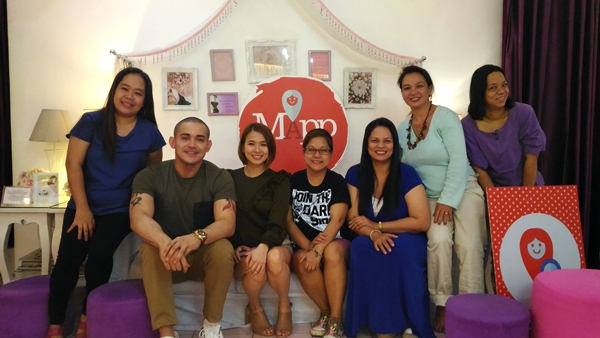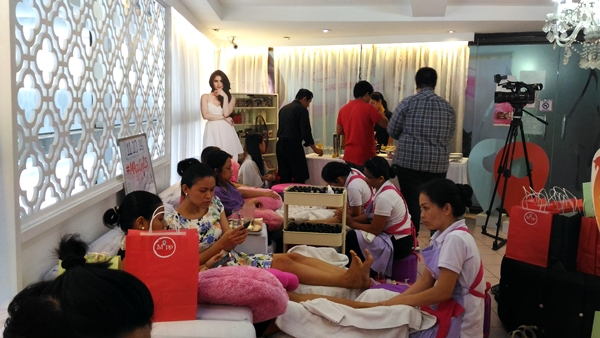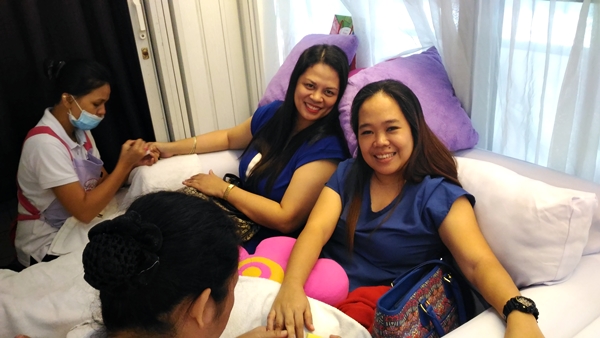 The Smart Mommy App
MApp is a work in a progress app which I think got a lot of potentials. It was indeed very smart for LJ to come up with something which Filipino moms need these days. I also admire her for taking this incredible challenge. You see, when it comes to parenting, there's just an infinite number of information a single mom will need. And with LJ's age and experience, she has a very young son Aki, she was not intimidated by this huge requirement. Instead she came up with an application which can be one of the next most sought after digital app in the future.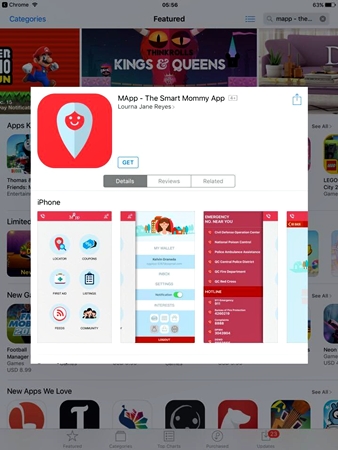 Features I Like
MApp has so many features which can be a huge help to moms but these three things are my favorite:
Locator
This feature let's you find places in the Metro according to your needs. We can easily use Google Map to find any place in the world, but what's difficult is knowing what to find. MApp gives that both. Pharmacy and Dining locators are particularly important for me. When it comes to Pharmacy, it gets handy when you are somewhere in Metro Manila not very familiar to you and you have to buy something from the pharmacy for your sick child. You can get your meds very fast if you know the specific locations to go. For Dining, MApp can give you the food spots which are kid-friendly. You can also find the restaurants which are open for breakfast. This one in particular is very important for me because my family loves to eat out for breakfast on holidays and weekends and there's a limited number of restaurants available out there.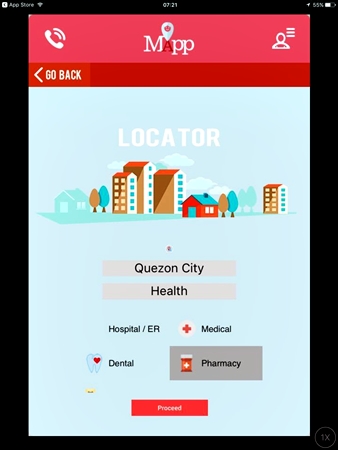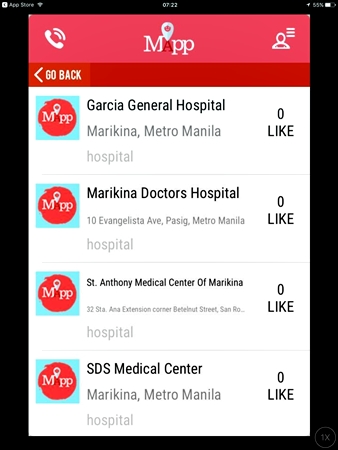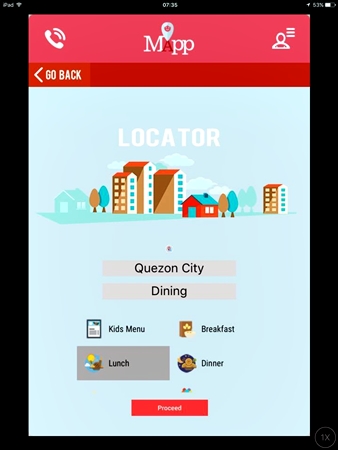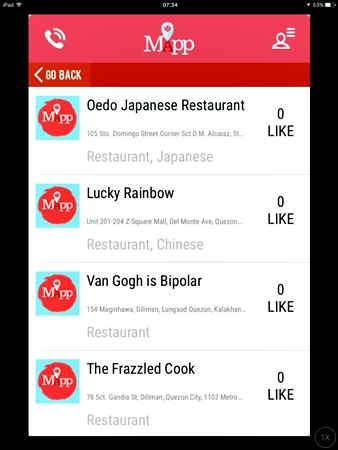 Coupons
Yes! I totally need this one! Who doesn't love shopping coupons which you can save in your digital wallet? There are still limited number of coupons here but I can imagine how many moms will bookmark this site when the page fills up.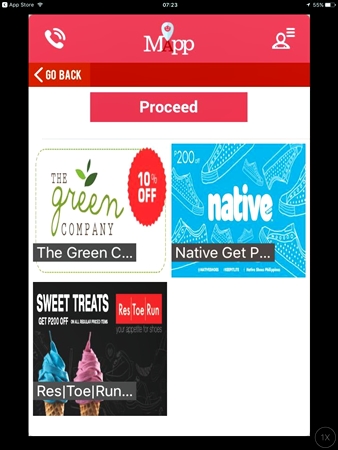 Emergency Hotline
This one is a must for everyone, not only moms. It's a very handy feature because you have the most important numbers during an emergency and you can call it right away through your phone. You know how medical emergencies or disasters can be, and sometimes being able to call and get help in a couple of minutes will make a big difference, and sometimes can even save a life.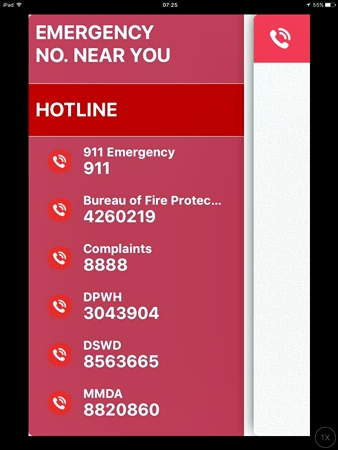 For me, MApp is a huge space-saver in my bag. I don't have to carry a list of important numbers anymore, coupons (yes, I save some in my wallet), and magazines (this app has articles and feeds you can read about parenting and medical info). But most importantly, LJ Reyes said these for her app and I couldn't agree more. "Today, it seems that errands list is endless! Most of us, whether we have careers to build or a house to keep, can't keep up with the demands of the modern lifestyle. As mobile users, MApp will help parents focus on the most important thing, and that is to spend quality time with your family."
MApp can be downloaded on both the App Store and on Google Play.  For more information about the helpful parenting app, visit www.mapp.com.ph or like the Facebook page MAppPH.