How's your Christmas month going? Mine's the same as with most of the moms I know of, busy and the days seem to pass by in a blur. But you know what, I don't regret any of it. Being busy is a blessing because it means you are alive and your hands are full of things worthy of your time. I love to share a part of this prayer written by a certain Faith Sommers which appreciates mothers who are busy.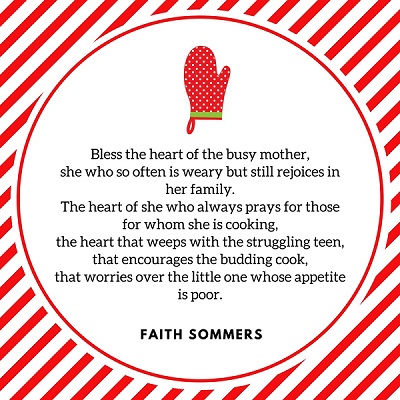 Part of the blessings that I cherish during the Christmas season are the gifts given to me by my loved ones and my friends. But this year, I received a unique gift from a mom who I think has so many similar things with me. This is part of the #MBPGiftSwap we had in Mommy Bloggers Philippines where we exchanged gifts with our co-blogger moms. My gift came from the owner of PetiteMomma.com, a petite mom like me, who stays and works at home and blogs in between. Her gift is a pretty hand/clutch bag I can use for night outs, casual strolls and even in formal events. Inside was a small mirror which she wrote to me as a representation of her blog. I agree. A mirror reflects our blogs as mothers as we constantly keep ourselves in check to become better examples of our kids.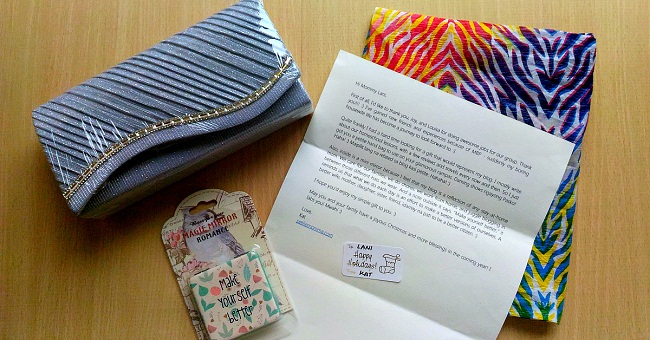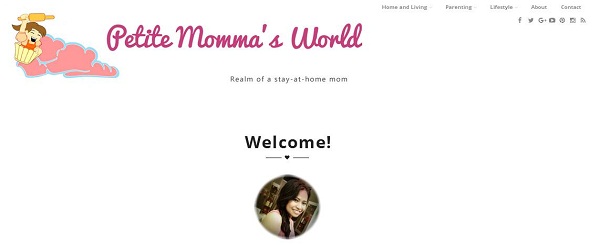 For me, it's important to always look at the mirror not only to see what's missing in us but also to see what's good in us. Sometimes it's easier to criticize ourselves than praising what we see in the mirror. But that is not the right thing to do because the first person who should accept us is none other than ourselves. Easier said than done but I guess, this will be a very good New Year's resolution. It's a resolution to keep because first and foremost, a mother who tries to raise her children well is one reason to feel good about one's self. Not all women are equipped with the same emotional, physical and mental capacity of a good mom.
To my Gift Swap partner, Kat, thanks for the wonderful gift and I congratulate your family for having a wonderful mom like you. Thank you for your gifts. I'll take care of them and use them in the best occasions. To my readers out there, make sure to check PetiteMomma for more of her adventures in parenting, cooking, homeschooling and a lot more. Her DIY posts are very nice too!
Thank you also to our MBPGiftSwap sponsors who gave something for the winners of our online exchange gift. Congratulations in advance to the winners!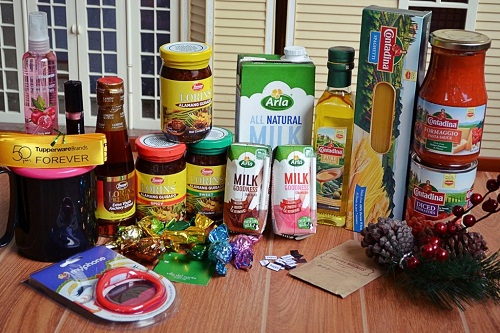 Contadina
Tupperware
Lorenzana Lorins Patis and Lorins Bagoong Alamang Guisado
myPhone watch
VillaDelConte chocolates
Arla
Poetry Magnets