If there's one thing my kids love to do after taking a bath, it's baby powdering their face and whole body. They got this thing from us, including their dad who loves to put baby powder on his whole body after he takes a shower. That's why I always keep a stock of bottles of baby powder in my cabinet because who wouldn't love hugging babies and a daddy who smell so clean and fresh?
Unfortunately, as much as I want to indulge my kids with baby powder, I also keep our baby powders in check because I've read before that talcum powder, which makes the skin dry and smooth, is being linked to cancer. It's still not proven though, as there are different results from scientific studies but who would like to put their families at risk?
It's kind of sad because, you know, it seems everything nice is being associated with the dreaded C. But BELO BABY has a good news for mothers like me. They already have BELO BABY Talc-free Powder which is certified natural and made with finely milled rice and maize. It is carefully formulated without talc, gluten, phthalates, parabens, dyes and the most common allergens. It's also hypo-allergenic which is perfect for my youngest and I because we have allergic rhinitis. And of course, because BELO made BELO Baby, they are sure to be dermatologically-tested.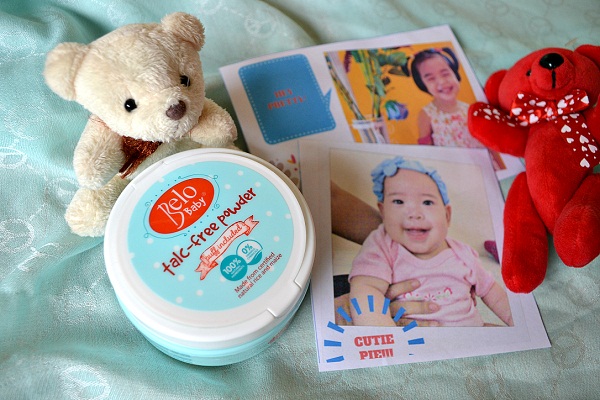 BELO Baby Talc-free Powder is nicely packed in a 65g jar with puff included. The powder smells so nice, pure and clean and the puff is just big enough to powder our face and body. My eldest even told me she'd like to keep one in her school bag so she can powder at school during her break time. The hot weather can make them perspire a lot but with BELO Baby, my kids can freshen up at least their faces and neck, when they are at school. Instead of giving them face powders, BELO Baby Powder will be a lot better because it's safer. They may be grown-up babies now but they are still my babies.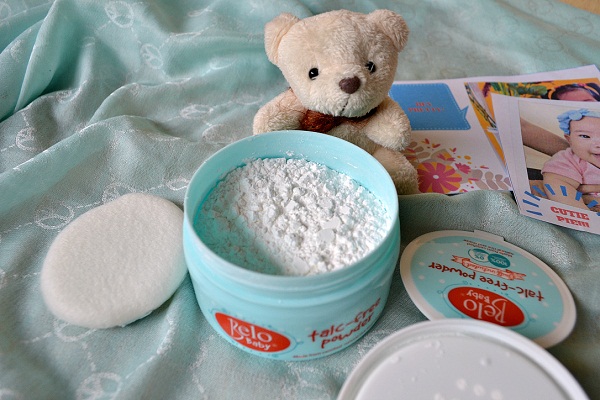 Truly, BELO Baby Talc-free Powder is crafted with care for the most delicate skin, for the most meticulous moms, like me! The 65g jar costs P219.75 which is fair enough given that my mind is at peace that what's touching our skin is safe. BELO Baby Powder is already available in leading supermarkets and department stores nationwide and you can also buy from https://tackthis.co/shop/Belo/category/belo-baby. Hurry because they have this free delivery promo only till May 31.
Get yourself and your babies BELO Baby Talc-free Powder and have a safer, fresher baby powdering moments. You can find out more lovely BELO Baby products in www.belobaby.ph.
Follow BELO Baby in Facebook, Twitter and IG @belobabylove
Win a Belo Baby Gift Pack
Want to win a Belo Baby talc-free powder gift pack? Just watch the video of super cute Scarlet and comment how you'd like your kids to enjoy the same freshness of Belo Baby powder. Winners will be posted May 31.
(*make sure to comment using your email so I can contact you if you win!)
Winners : (also announced in Facebook and Instagram)
Roxane Cabile-Montierro
Ma Clarice Lao
denicereyes24