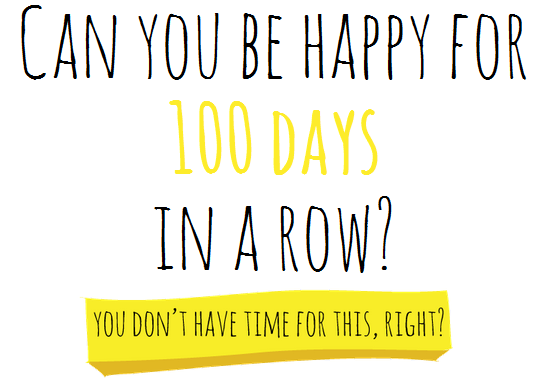 It has been a blessed first quarter for me. We have something to eat whenever we wanted to eat, I feel that my husband loves me more than ever, my daughters got their goals in school, and the list goes on but still, I feel that something is missing. And this morning, when I woke up, I prayed to God for an inspiration and to guide me again where the path of happiness is, the happiness he approves of.
Being Fit
After praying, whispering thoughts came to me that I need to look for myself physically. I hadn't been fit for months and my bulging tummy is the best proof of my negligence.
Time For Reflection
When I think of it, I have time to go to the mall every week but I hardly have time to pause and reflect. Reflection and Prayers are food for the soul and as my body is gaining unhealthy mass, my soul is getting impoverished.
#100 Happy Days

I need to remember how blessed I am. I totally agree with the creator of this hashtag because happiness is a conscious effort. #100 Happy Days  will remind you to appreciate and be thankful of the littlest positive things that you encounter in your life. I've just signed up http://100happydays.com/ and as I see it, this vacation is the perfect time to test this challenge. I preferred Instagram but I will be sharing them here.
I find it quite amusing to learn from the site that 71% had taken challenge but failed it – because of lack of time. And I think, is that how busy they are or they just didn't exert that enough effort to see the what they already have everyday because they are busy looking at someone else' happiness? Well, they won't call this as a challenge if it wasn't but I wish I can make it. After the challenge, I am looking forward to receive the 100happydays book of my own where I can look back and feel more blessed that I was able to see how good the Lord has been to me.
My prayer too is that my #100 happy days will be connected with the happy days of the people around me. My kids, husband, friends, relatives, my co-bloggers, my employers, my future blog endorsers, my readers will all be touched and find their own happiness and be grateful that all of them came from the Lord.
Have you joined the #100 Happy Days challenge? Share me your experience!
Wish me luck people and I wish you find your happiness too!