As parents, we are our children's number one fan. And we all have our own ways of showing them how much we support them. As for our small family, we have our own what I call Wall of Fame where we collect my daughters' medals. My husband and I know that whenever the kids see their achievements at the wall, they will appreciate what they've done in the past and they will be inspired to continue on being the best they can bee.
It's actually not all about the medals and that we are being pushy about having these shiny metals during school endings. Its about having the virtue of persistence, of hard work, and being grateful of the talent of wisdom given to us. And little kids need constant reminder of that because there are too many distractions for them these days. As for us parents, it's our role to direct them to the right path according to the family values we keep and the kind of faith we have. The medals are the symbol of what they get when they just follow that right path.
Do Your Own Wall of Fame
There are many ways of having your DIY Wall of Fame and the easiest for me is having the medals inside frames. This way, you will be able to preserve the luster of medals and the cleanliness of the straps. I've seen some who hanged their medals freely but with frames, I achieve this kind of having a museum of medals inside our home.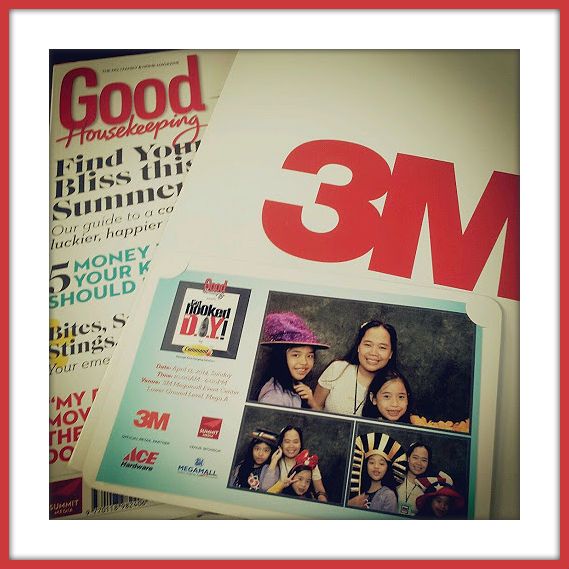 Recently, I was lucky to get a 3M loot bag from a blogger's event courtesy of Good Housekeeping, my favorite magazine, 3M Command, and Mommy Bloggers Philippines. It was a fun event where I got to meet other mommy bloggers and learn some good news from 3M.
We have been users of 3M products for a long time, both my husband and I. We always choose 3M packaging tapes and scotch tapes because of their durability. You don't need to use too much to keep our stuff sealed and covered when we use 3M. As for the 3MGHDIY event, it was all about 3M Commando products and how you can use them to declutter and organize your homes.
The 3M loot bag I got had all the goodies I wanted to update and display my daughters' new medals up to our wall of fame. As for this year, I decided to use the empty photo frames from the last wedding we attended instead of buying new medal frames. And with the help of 3M Commando hooks and tapes, I was able to secure these frames up to our wall without so much fuss.
What's so much nice about 3M hooks is that you don't have to damage your walls when you put their hooks. You just stick them up there and they can securely carry the weight of your frames. They also have these  frame stabilizer strips that I do love because they keep my frames sturdy and in position.
With 3M hooks, you don't need to be afraid to make a mistake in putting your frames at the wall because you can remove the hooks without leaving marks or stains on your wall. And no need for wall drilling too. 3M Commando have these replacement strips which you can readily use whenever you make mistakes. You can also purchase these replacement strips through Ace Hardware stores.