We are just so happy that there's a place here in the Philippines where we can go to and breathe clean air and feel the cool breeze even a little bit in this hot, humid season. When you start to travel early in the morning 5AM from Quezon City, you'll get there before 8AM.
1. Affordable park to visit
This is by far the most affordable stint you can do in Tagaytay in which the whole family will enjoy. We only paid P180 for the four of us including parking fee.
2. Food
You don't need to worry about food when you go to this park. There are several food cantinas where you can eat lunch. Or you can do what most families do when they go here: they rent picnic huts where they barbecue or just bring their own cooked food and have picnic there. We've seen big and small families gathered inside the huts while the kids play nearby.
If you like some sweets, there are the usual pastillas, "taho", caramelized peanuts, and the usual stuff you see sold by vendors when you go to provinces.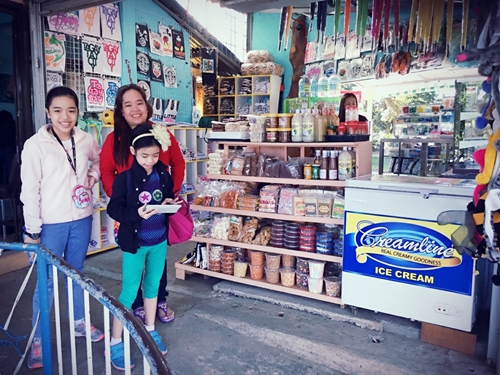 3. View
Aside from you will get your desired close view of the Taal Lake, there are lots of greeneries and mountain view on the side. It was like we were in Baguio City, with all the pine trees and the cool breeze.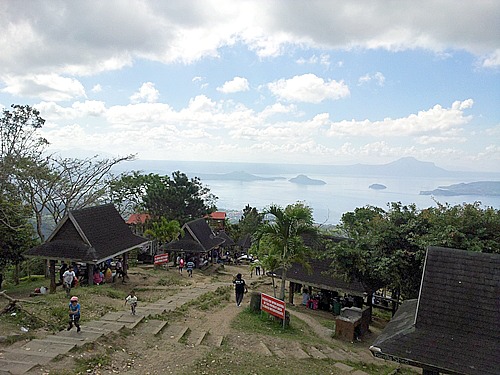 4. Zoo
Yes, there's an Adventure Jungle Zoo inside the park. We were not able to go inside as we didn't have enough budget for the day but the kids were contented to see some of the animals inside the cage from the entrance area. There were exotic birds, monkeys and crocodiles. Mind you, the crocodiles were not inside the cage but the zookeeper said that they are not dangerous.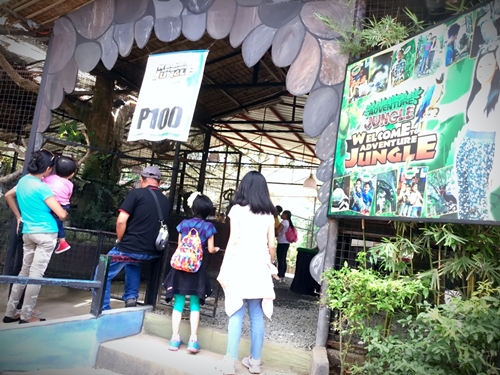 5. Souvenir
If you are collecting travel souvenirs or memorabilia, this is place where you can buy cheap ones. I bought 2 for P50 each. There were many designs to choose from but I preferred these two which reminded me of the huts and the sailboats which we plan to ride when we come back. Boat rides are popular tourist activities from the park to the Taal crater.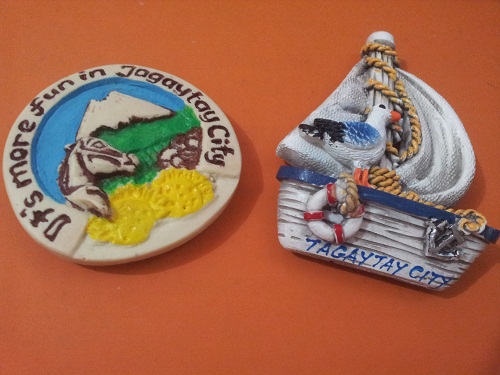 6. Toys and other collectible items
Aside from souvenir items and ref magnets, there are many stores selling children's toys (bubble makers, plastic toys, balloons). Little kids will enjoy a lot playing with these toys so prepare maybe a little bit of extra money in case you want to buy one. My husband saw a plastic Star Wars stormtrooper mask in one of the stores but he did not buy it.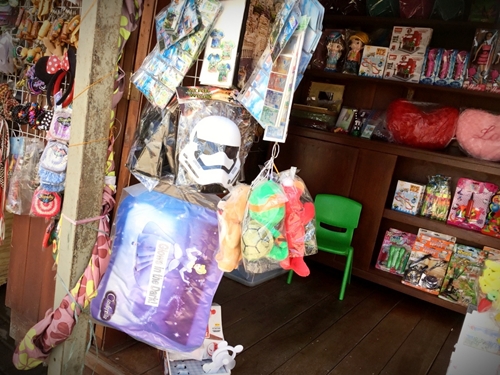 7. Rides
Pony ride is what we heard as soon as we headed the entrance. Peddlers for pony rides will talk to you offering their pony. For a range of P200-P300 an hour, you can take a stroll inside the park as you ride the pony.  It's a bit expensive but you can just alternately ride with your kids to save. An hour of ride will be enough and more than that will already hurt your butt.
And then you can also try the Cable Car and Zip Line. Price is a bit steep (cable car is P300 per person one way) and Zip Line is P250 per person. But if you have the budget and want to experience the thrill, why not?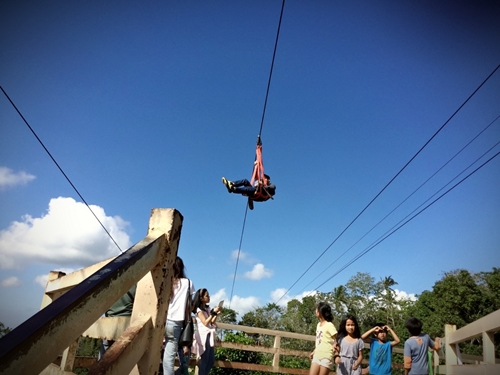 8. Tour
If you want to take affordable tour packages to Taal Crate, there are many peddlers in Tagaytay Picnic Grove who will approach you. One offered us a P180 per person including the boat ride and entrance to the resort ( I did not know that there's actually a resort in Taal Lake itself).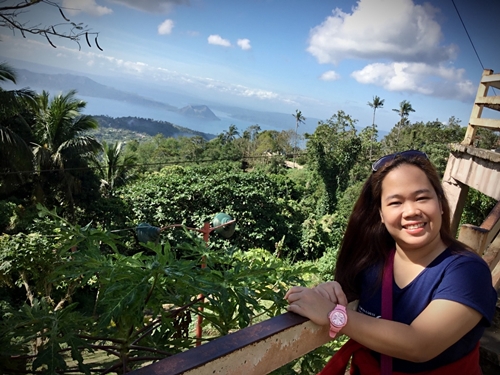 9. Photo Opportunities
With nature as your background, you won't have any problems taking your family photos.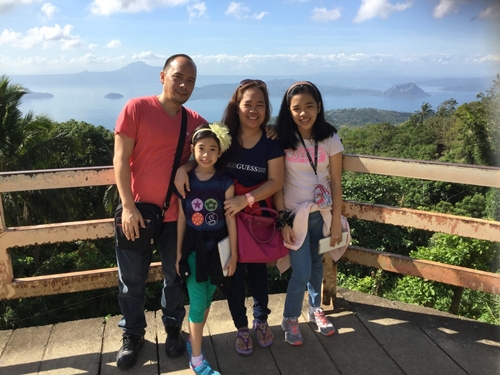 10. Playground
The whole park can be your children's playground. Just be careful on some areas where there are steep steps on the way to the huts. For the toddlers, there's a giant inflated jumping area (with fee) for the kids.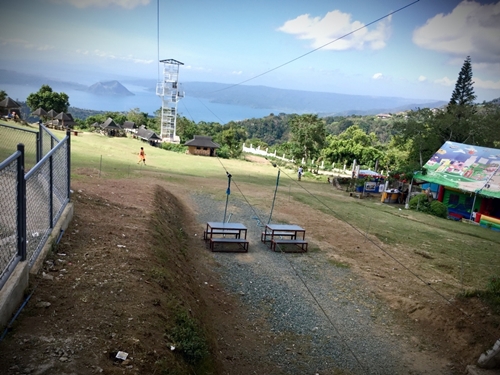 There you are! I hope you all enjoy your trip to Tagaytay Picnic Grove. If you have something you want to add to this list, feel free to comment.