Who wouldn't love an app which will give you back some cash after you shop for your personal needs, something that we routinely do every week? Snapcart, a mobile app currently downloadable only through Android phones, lets shoppers do that. That is to earn something back by scanning  receipts through the app.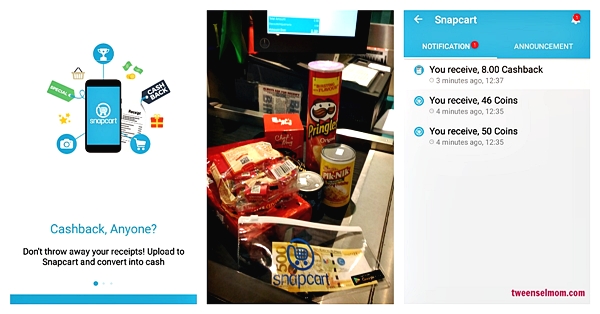 Why does Snapcart pay the shoppers?
In short words, Snapcart uses the data from the receipts of the shoppers to study patterns which help in market research and brand improvements. In return to the information that we give them through the receipts, they give back tokens in terms of cash rewards to the shoppers.
How about our Privacy ?
Snapcart ensures that they only get and save granular data. Personal information which can sometimes be encoded in the receipts are not included.
How to use the app?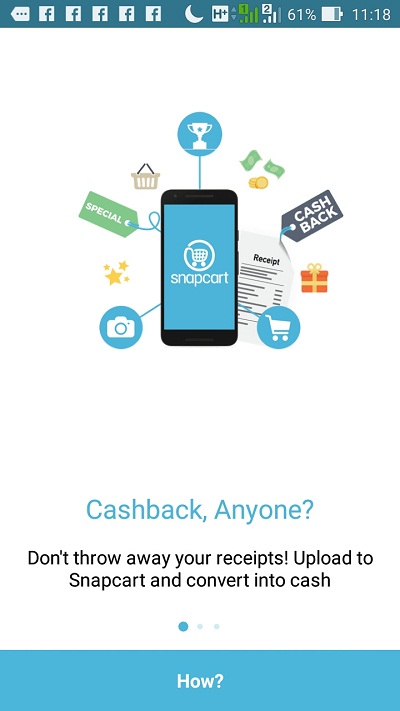 Download the app in your mobile phone here . Make sure that you turn your internet because this app won't run when you are not connected. You can register via email (no need to verify first before you can use the app) or you may register using your Facebook account.
Bring out your receipt. Receipts which are more than 1 week old will not be accepted. For now, Snapcart only accepts receipts of groceries, medical and beauty products (take note, products not services).
The app is pretty easy to use. Put your receipt in a flat area or just hold it and then scan it using the app. The app won't accept the scan until you do it correctly. There's a dashboard in the app where you will be able to see the receipt history and the amount of Cashback.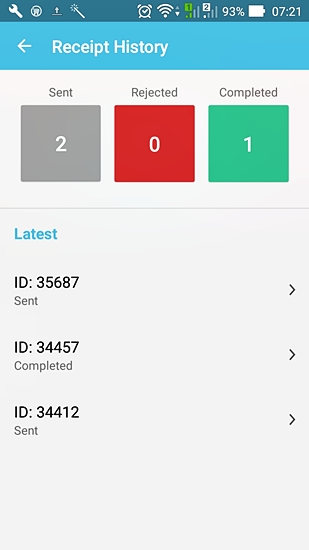 Bonus Feature
Aside from scanning your receipts, you can also earn more cash back by playing Snaptastic. It's a spinning game where you will need tokens to be able to spin. The tokens can  answering surveys, doing selfies and watching videos.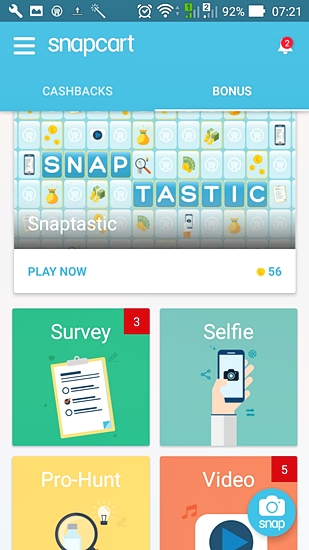 Main Beneficiaries
This is a very promising app for every purchase decision makers at home and senior citizens as well. You may only get a couple of pesos or cents per receipt but the accumulated amount may get big and be a helpful addition to the family budget. What's better in this app is that you'll get the reward in the form of cash unlike in other rewards cards where you don't have an option where you can use your points.
I've seen how the app worked when I attended Snapcart's media launch. For the P500 given to us that we used to purchase groceries from the nearby Landmark, I got back P8.00 instantly from the app. I've also tried answering some surveys and spinning in Snaptastic and earned a couple of pesos myself. Now I got P26.00 just by scanning a single receipt and enjoying a quick game.
I wish the app will continue and be able to deliver the features the app promised. Filipinos are such mobile addicts and getting something back out of it will be very helpful for the majority.
For more information, visit the Snapcart Asia website or Facebook