Have you tried joining a fitness run? It's fun and it's always much better when you have a buddy or someone to run with. This year, the four of us were fortunate to be able to run altogether in Robinson Supermarket's 10th Fit & Fun Wellness Buddy Run. It's a much anticipated event annually because there are so many participating brands which sponsor it and everyone in the family can join. We've seen huge families who joined, couples only, small children (even infants), and even people in wheelchair.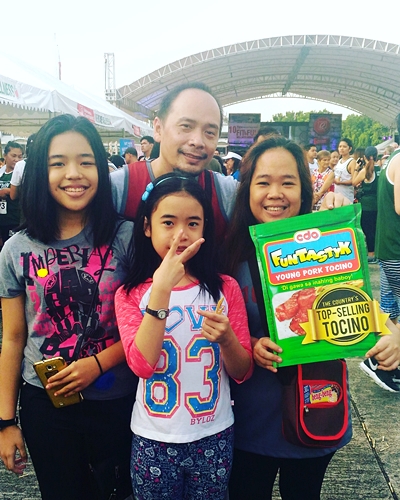 This year's Fit & Fun Wellness Buddy Run was held inside the grounds of Camp Aguinaldo in Quezon City. It was our first time to see what's inside Camp Aguinaldo. We woke up as early as 4AM, left home 4:30AM and we got there 6:00 AM. We were stuck up a little bit when entering Gate 1 since the street there was quite narrow and apparently, there were so many families who also brought their vehicles. Fortunately, when we got inside, there were many parking slots available.
We started on the event sampling foods and drinks from different booths in the camp area. Fitness coaches like Jim and Toni Saret were already there. Families were all busy taking their photos and lining up to get sample foods and freebies.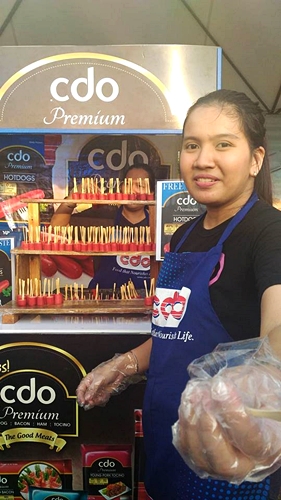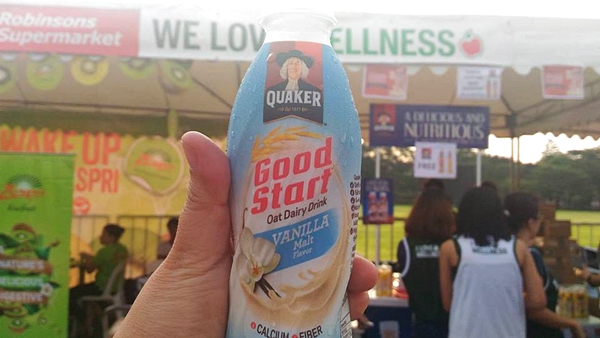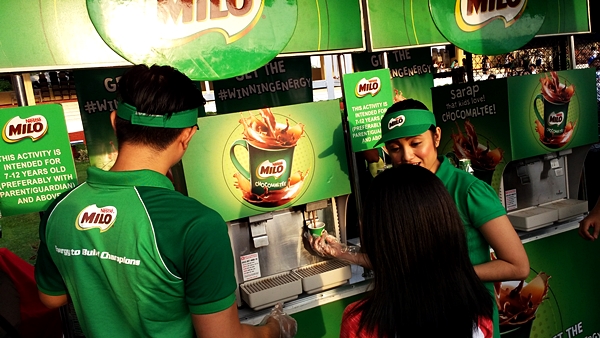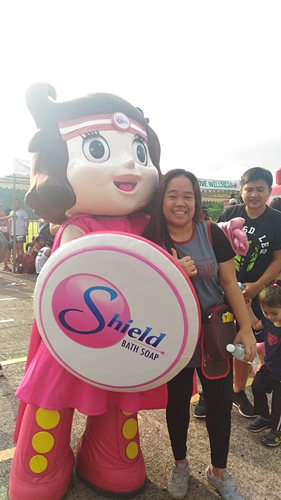 Coaches Jim and Toni Saret were very much involved in Robinson Supermarket's Wellness campaign and had seen them also in the Wellness Festival were they encouraged people to register on-site for the Fit Filipino 1 Million Pounds National Weight Loss Challenge.
The 10 km run started earlier and after half an hour, we also started with other participants in the 5km run. It was a bit of a struggle for me since I haven't run for a long time. So it was actually speed walking for us. Still, we all had that much-needed exercise and sweat-release. It was very invigorating for us to sweat all over as we walked throughout the course.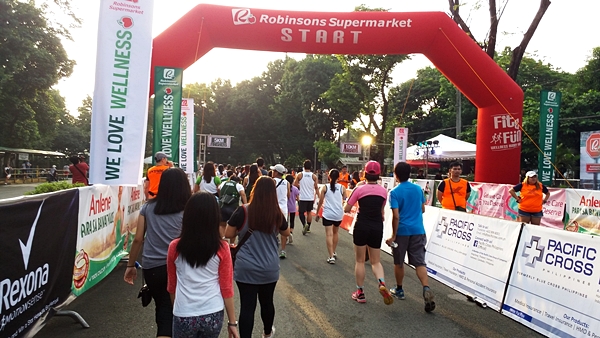 On each stop, there were drinking areas to freshen up and drink bottled isotonic water . I think I saw a couple of ambulances ready to accommodate the participants. There were several turns to make as we went along the course but generally, the path was clear, easy and safe for all of us. Unlike in BGC before where there were lots of vehicles, I think Camp Aguinaldo was a better choice to hold this event.
By around 7:30 AM. we finished our 5km course, yey! After freshening up in one of the portalets, we got some food provided by Stratworks. There were several lines for those who already finished to get their lootbags. All participants got this huge bag of groceries and it was like another set of work out as we carried our 3-in-1 bag from Robinsons Supermarkets filled with goodies. There was an awarding ceremony for those who finished first in the 5km and 10km run. Trips to Thailand and Boracay and Gift Certificates were given as prizes.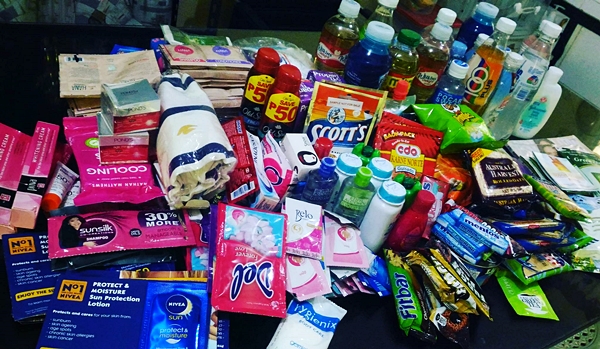 The Fun Run is just one of the programs this July. Robinsons Supermarket is also giving away Healthy You snack platters for a minimum purchase of P3,000 inclusive of P500 worth of participating items of the Wellness Festival. Check out the official Facebook page and website www.robinsons.supermarket.com.ph to get updates on other promos and events.
Robinsons Supermarket's promos and activities like these do promote health and wellness to the whole family. May they be athletes, fitness buff or just regular shoppers like me who wish to find healthy products with affordable price tags. And I do wish Robinsons will continue with these activities for many, many years.