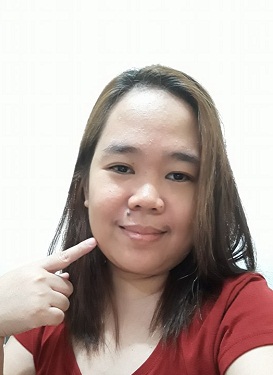 I've never been vain when it comes to make-up or skincare products but when you get to the age of 40's, you'll start to see changes in your face you may not like. Then you start to ask, do I look old? I don't mind getting older, because with age comes wisdom as they say. But I don't like to look old, not for now at least. I still don't have wrinkles but I already have signs of sagging skin below my cheeks and I thought this is the perfect time to do something about them. My daughters are growing up and I like us to look like sisters for a long time, hahaha. I also want to set them an example on giving at least an effort to look good, not through make-ups, but by being clean and fresh-looking.
As if Nivea knew about my fears, Nivea sent me this beautiful pack of Nivea Cellular Anti-Age Range and skin care products which I am very thankful of. I've been using Nivea cream and Nivea body wash a lot of times but have not been aware of their facial anti-aging products. Nivea is trusted worldwide and has been in the beauty industry for decades so I know my face will be in good hands.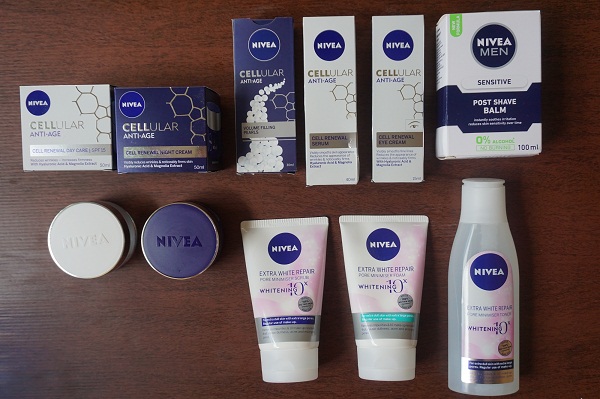 As a full-time work at home mom, I work most of the time in front of the computer.  I'm aware of how radiation can affect my skin and so I want to have some back end protection. Aside from working at home and being in 40's, I have this skin problem which happens before and after I have my period which is practically almost every day of the whole month. I have a mild case of psoriasis and have bouts of itching, drying and redness on my face ever so often. So I am very careful of using facial products I don't know of because they might worsen my condition. But I trusted Nivea so I began using the anti-aging products recently.
On days when I just stay at home, here's how I use the products:
Daytime – after shower, I clear up my face using Nivea Extra White Repair Pore Minimiser Toner, then I pat Nivea Cellular Anti-Age Cell Renewal Eye Cream in the skin around my eyes. Then I follow up with Nivea Cellular Anti-Age Cell Renewal Day Care which was SPF 15. SPF is important for me to protect my face from the computer's UV radiation.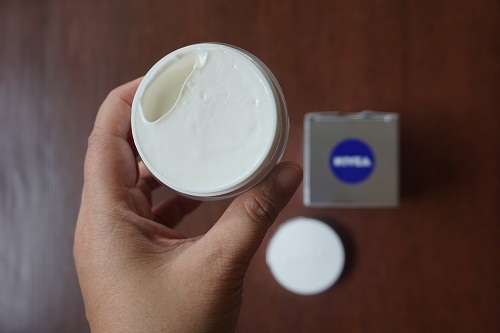 Night time – I clean my face with soap and water, then Nivea Toner and then Nivea Cellular Anti-Age Cell Renewal Night Serum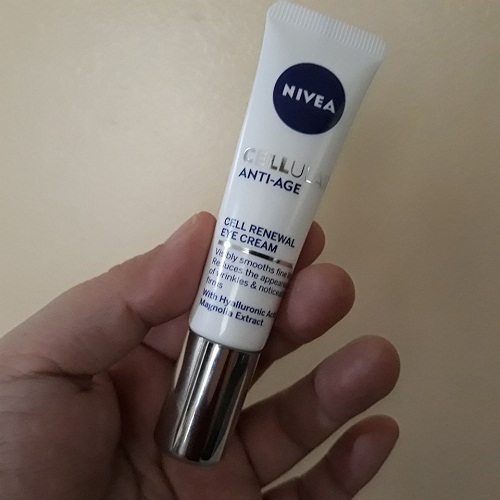 On days when I go out,
Daytime – After cleaning my face, I use Nivea Cellular Anti-Age Cell Renewal Serum instead because I can use it under make-up.
Nighttime – Before going to sleep, I apply the Nivea Cellular Anti-Age Volume Filling Pearls which activates cell renewal, perfect while I'm sleeping.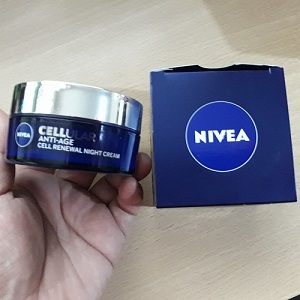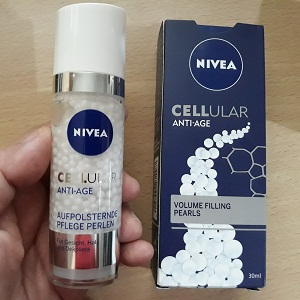 Every time I put on Nivea, my skin feels soft and silky, and not in any way greasy. I'm positive and thankful at the same time that I found a facial skincare anti-aging line that I can rely on. Now, the work already depends on me, which is being able to follow a routine which I can sometimes suck in. But thinking about how youthful I'll look and how I can prevent the sagging and the wrinkles make me optimistic and committed. I've been using these Nivea products only this December and I feel positive on how my skin is looking.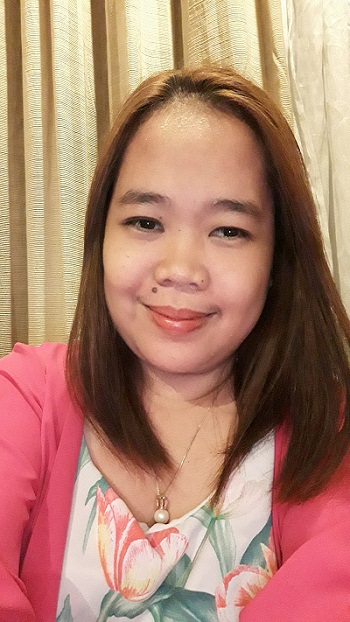 How about you? If you are in your 40's and using anti-aging products already, I'm dying to hear your thoughts!