It's the beginning of the year and it's the time when you'd like to check your financial status including your SSS contributions. If you haven't checked or used SSS Online, I can tell you that it was greatly improved. The website became user friendly and faster to access. Although there are still a lot more steps before you can actually see your premiums paid, I can definitely say that I am a lot happier now than the previous years I've been logging in.
More information are also made available in the portal including downloadable forms which will save you time and hassle when you go to an SSS branch or in payment centers and they tell you they ran out of forms.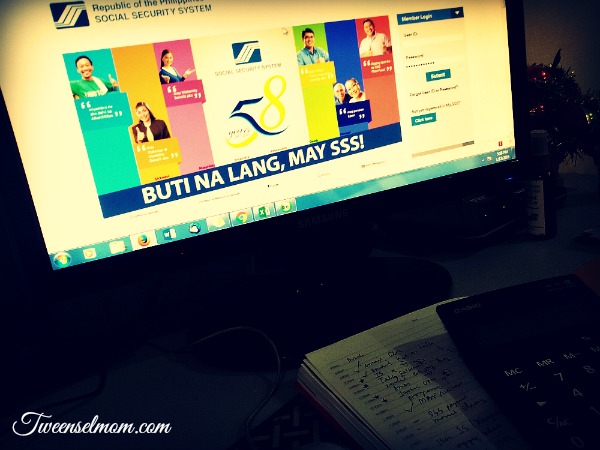 For me, it's important that SSS has an easy to use website where the members can check if their payments were posted on time either it is for contribution or for loan payments. The transparency gives us something to look forward to and we can breathe easily knowing that we have something to get money from on our most needed times. For a work at home mom like me, it gives me at least a bit of security for the future. It really pays to pay your SSS because I know a lot of senior citizens who are benefiting from their SSS pensions these days.
If you think paying quarterly will be heavy in your pocket, try paying monthly, or try paying a lower premium rate and just amend it if your earnings can accommodate higher premiums. The important thing is that you pay regularly. For 100 contributions only, you will already be eligible for retirement pension when you reach 60. I am only reaching 40 and I have already accumulated more than that. When I look at my contributions, I see that my previous employers paid SSS well for me and that's comforting. Now that I work at home, I try to contribute regularly. It's a way of paying myself forward with what I earn right now.
It's really even easier these days because I can also pay my SSS contributions at LBC and Western Union. It's even better if you pay through Western Union because they post the payments immediately. If you pay today, your payment will be reflected online the next day.
There's no excuse now if you really want to pay your SSS contribution regularly. Check out SSS Online Portal here.