Ingredients :
½ kg fresh beef steak cut thinly
¼ cup soysauce
2 tbsp lemon juice/calamansi
pepper
1 bulb red onion, sliced
1 cup US Potato frozen wedges or half shells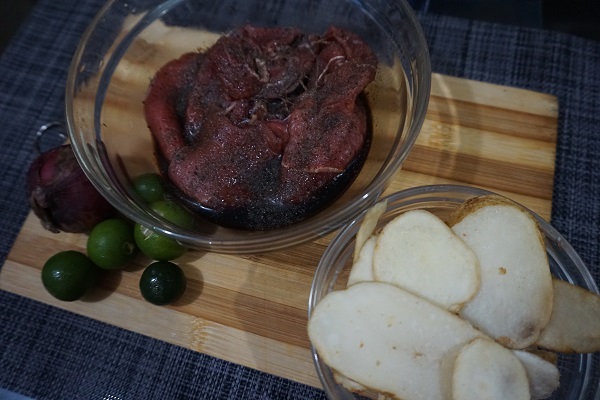 How to cook:
Marinate the beef in soy sauce, lemon juice and pepper for at least 2-3 hours, better if you can do it overnight.
In a non-stick pan, fry the US Potato frozen wedges or half shells until golden brown. Set aside.
In the same pan, fry the marinated beef and when tender, add the marinade juice.
Simmer the steak for a minute then top it with the red onions and the fried US potatoes.
Simmer for another minute and serve.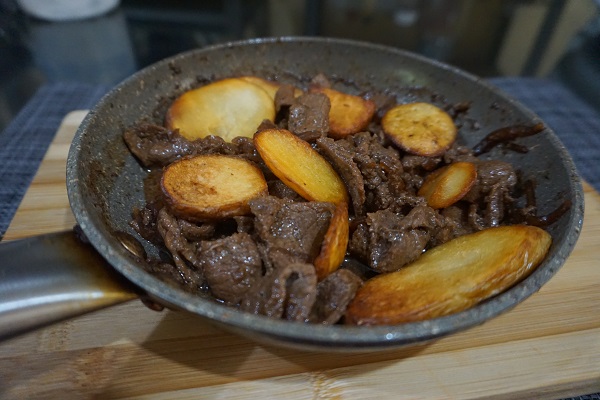 For the stores which carry US potatoes:
Frozen potatoes
Cherry Foodarama
S&R
SM Supermarkets
Rustan's
Robinson's
Dehydrated potatoes
All About Baking
The Baker's Company
Best Value Factory Outlet
Gourdo's
S&R
Fresh Potatoes
Rustan's
SM
Robinsons
Get more information about potato nutrition, recipes, upcoming events, and general potato facts from Potatoes USA – Philippines Facebook Page here.