There are 3 basic ingredients in my favorite chocolate snack : oreo (cookies and cream), chocolate (can be white or dark) and peppermint. So I found a way to combine these 3 and make my own chocolate bars. It's very easy to do and I want you to enjoy it like I did so here's the recipe :
Ingredients:
250g white chocolate coins or chips
1 tbsp coconut oil (melted or not)
peppermint extract or oil
1-1.5 cups of crushed oreos
dark chocolate for drizzling
green food coloring
Procedure
Combine white chocolate, coconut oil and 4 drops of peppermint oil  a little bit more if you are using extract)
Melt them altogether.
When completely melted, mix a few drops of green food coloring and then the oreos.
Spread the mixture on a wide and square pan covered with wax paper.
Spread it as thin or as thick as you like your chocolate bars to be.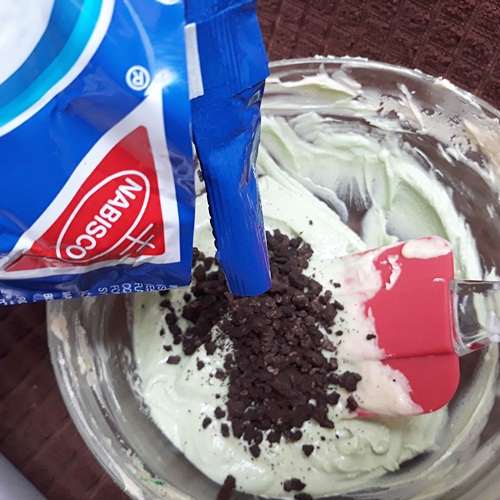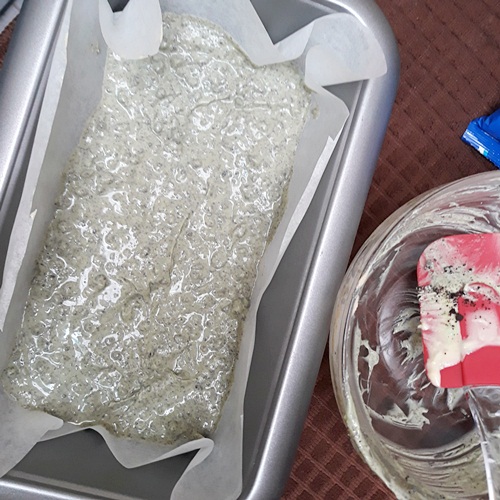 Freeze the mixture inside the ref. It will only take a few minutes.
While waiting, melt the dark chocolates.
When your chocolate bar is hard enough, take it from the ref.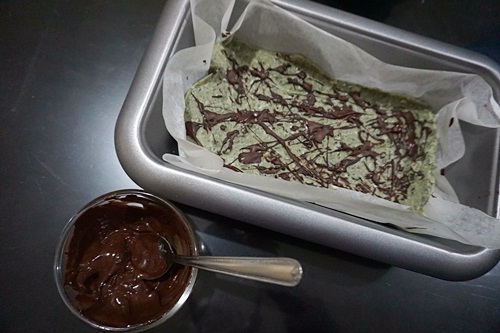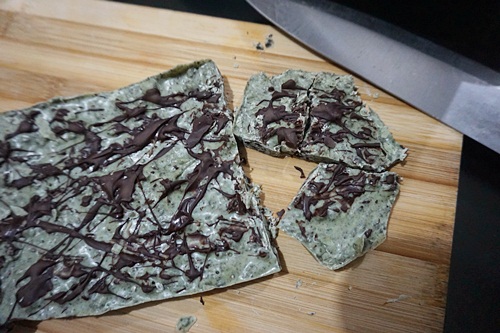 Drizzle the dark chocolate over it while its cold. The dark chocolate will solidify immediately.
Slice your minty chocolate bars and store them in a tightly-sealed jar.
Enjoy!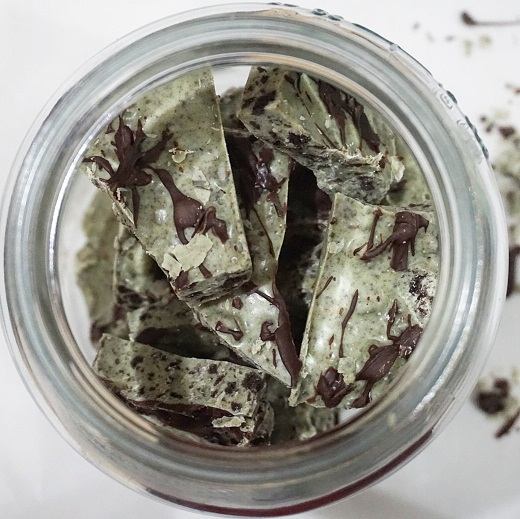 You can experiment with your chocolate. You can try other brands of chocolate for melting and add other ingredients like rice krispies, pistacchios, raisins etcetera. Be creative!
For more easy dessert recipes, just click here. Let me know what you liked and share your own creations too!